My husband and I said our "I-dos" in Sorrento, Italy, which is known for not only their lemon groves but their Limoncello. One of the things I loved about Sorrento is you could wander down the streets and stumble upon lemon groves. The decor often had lemons painted on tile. Lemons were everywhere. I had always loved cooking with lemons. Since our trip I tend to cook with lemons more than I did. To me lemons and pasta go together like peanut butter and jelly.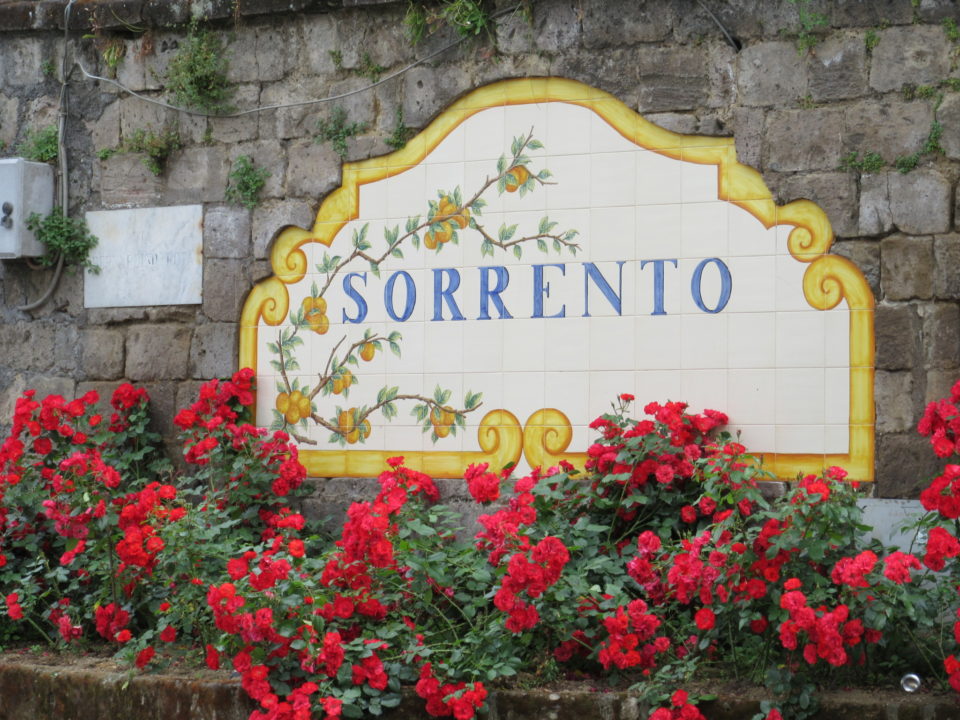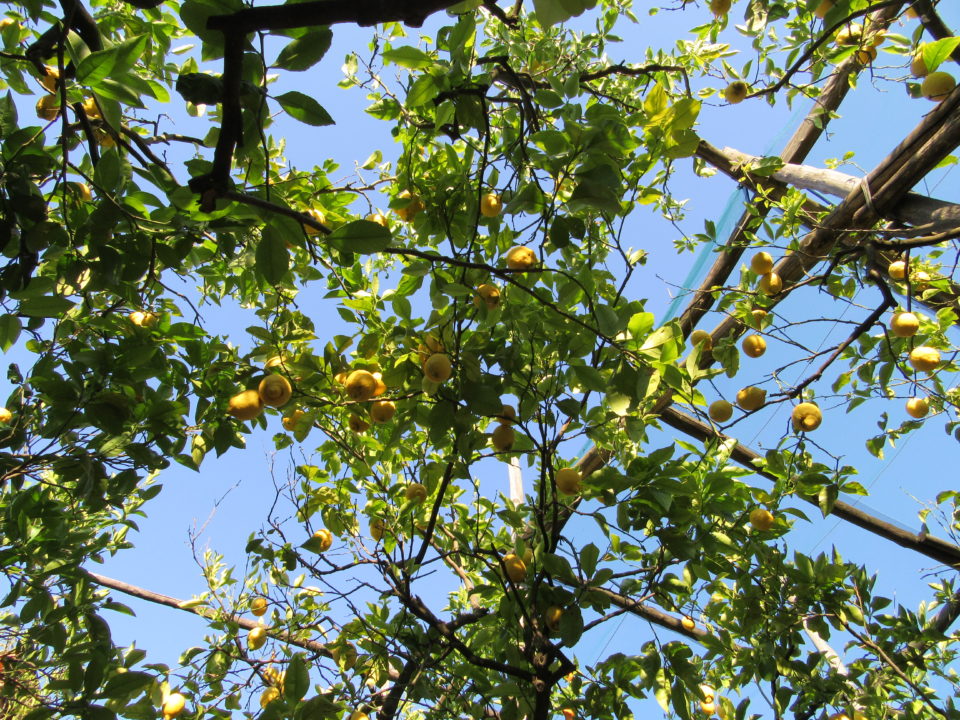 Since getting married it is rare that I get to host girls nights like I used to. I feel bad kicking my husband out of the house so they can come over. When he does travel for work, I try to take advantage while he is away. Usually my girlfriends ask "what are you making us" so I usually cook. They bring the wine, I make dinner and we laugh our asses off all night long. I wanted to make something not too complex because I didn't want to be in the kitchen the whole night. While I love making penne vodka pasta, I wanted something different. Because I didn't want tomato sauce I needed to come up with something else. So I decided to make a lemon vodka sauce instead for the girls.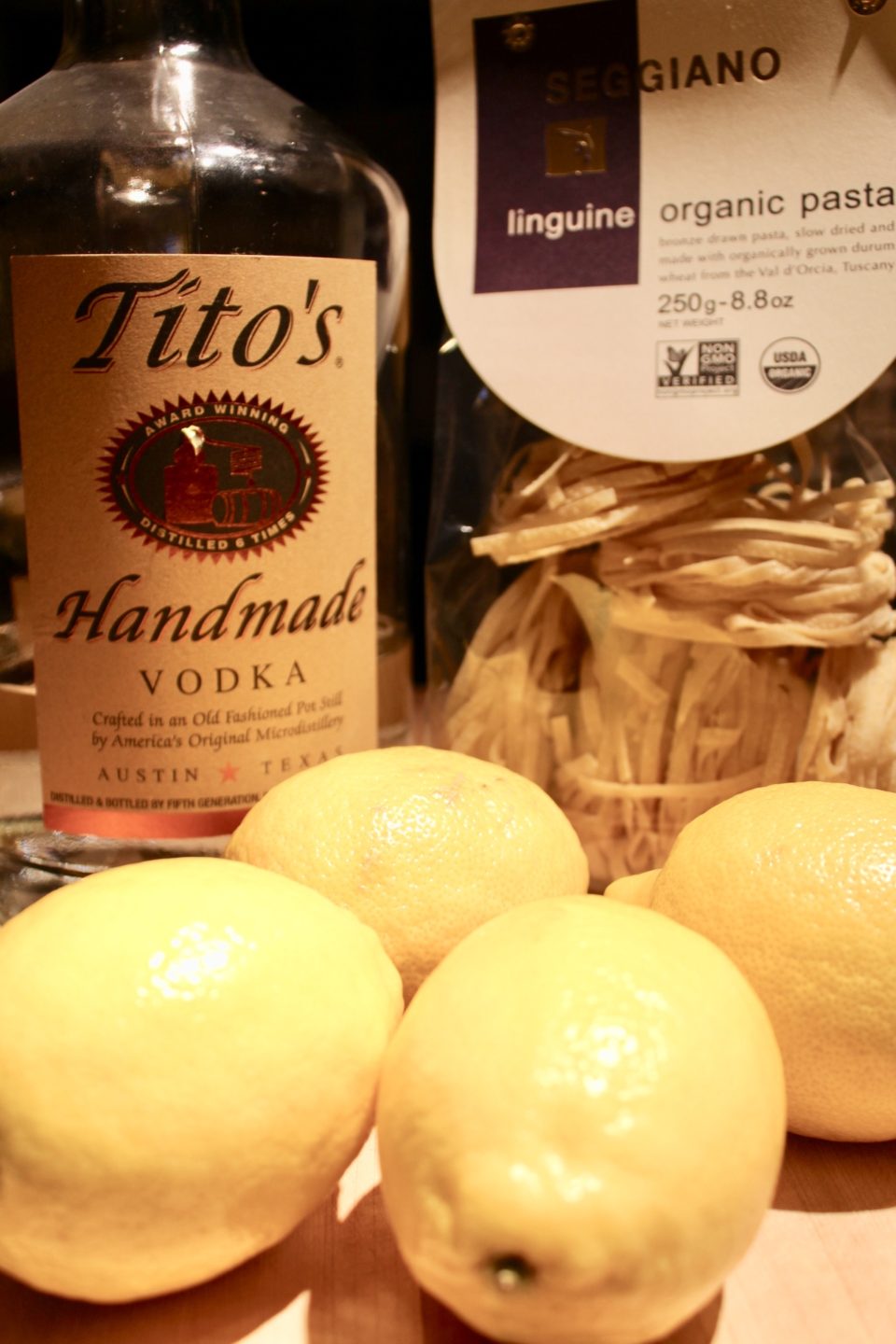 Another bonus of this pasta is it is quick to make. While the pasta water comes to a boil you can make your sauce. I start by cooking my garlic over low heat to really sweat out the flavor. Plus there is nothing worse than burnt garlic. Once the garlic starts to let off a off fragrant smell the heat is turned up. Next the vodka is added which will reduce down and the alcohol will cook out. While the vodka is reducing I add my lemon juice because it will start to cook some of the tartness out. What you are left with is a smooth lemony flavor that won't make your mouth pucker up.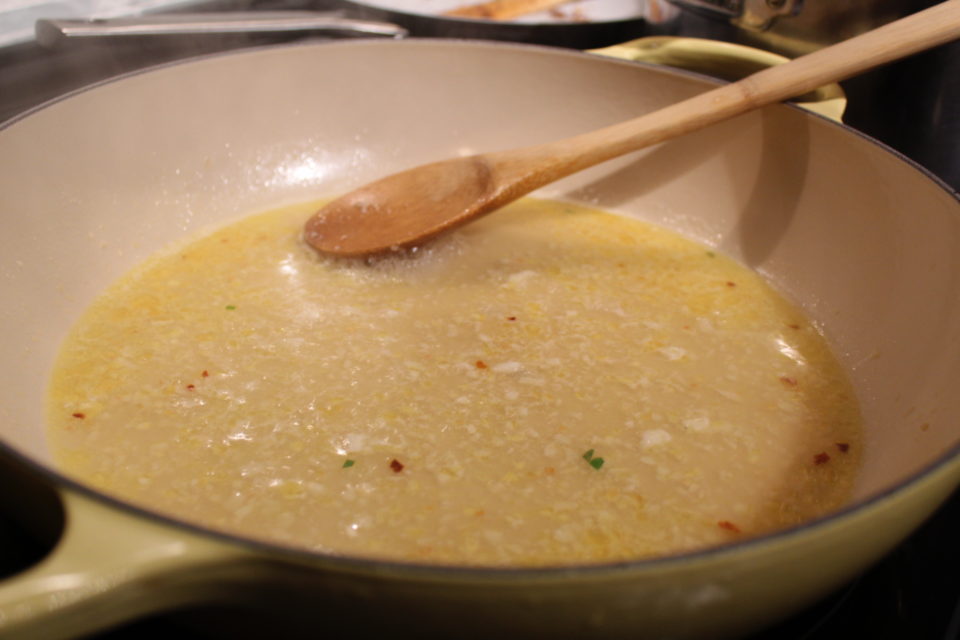 The dish is simply seasoned with salt, pepper and parsley and as a result the lemon really takes center stage. To thicken up the sauce I reserve pasta cooking water and set aside. To give the pasta a nutty salty flavor parmesan cheese is added. Since the cheese is salty, you can use less salt in the dish. Additionally there is a touch of heavy cream in the sauce which adds a soft sweetness to help balance the lemon flavor out.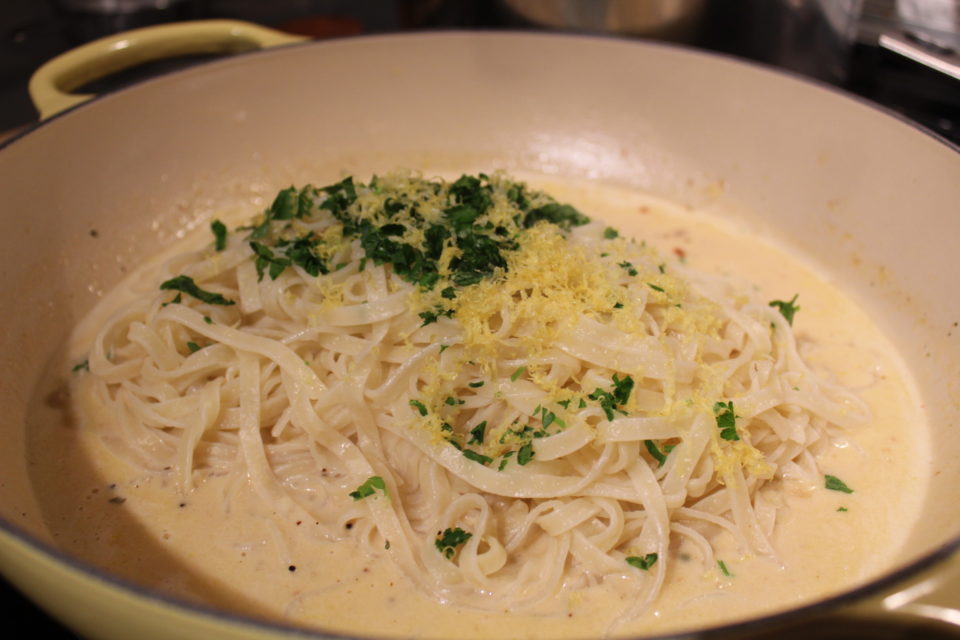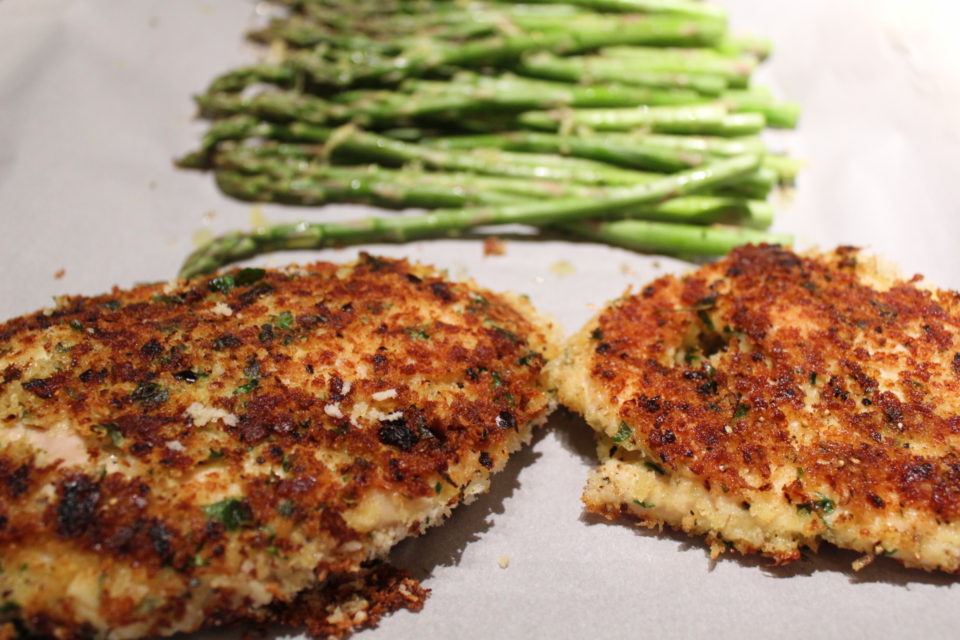 This dish can either be your main feature, or it pairs wonderfully with the crispy chicken found in a previous recipe I made here. When I cook with lemons it always takes me back to Sorrento and those lemon groves which makes this meal special to me. But you don't have to travel thousands of miles to experience it – you can do it in your own kitchen! If you are looking to change up your dishes, this one is a great recipe to add to your collection.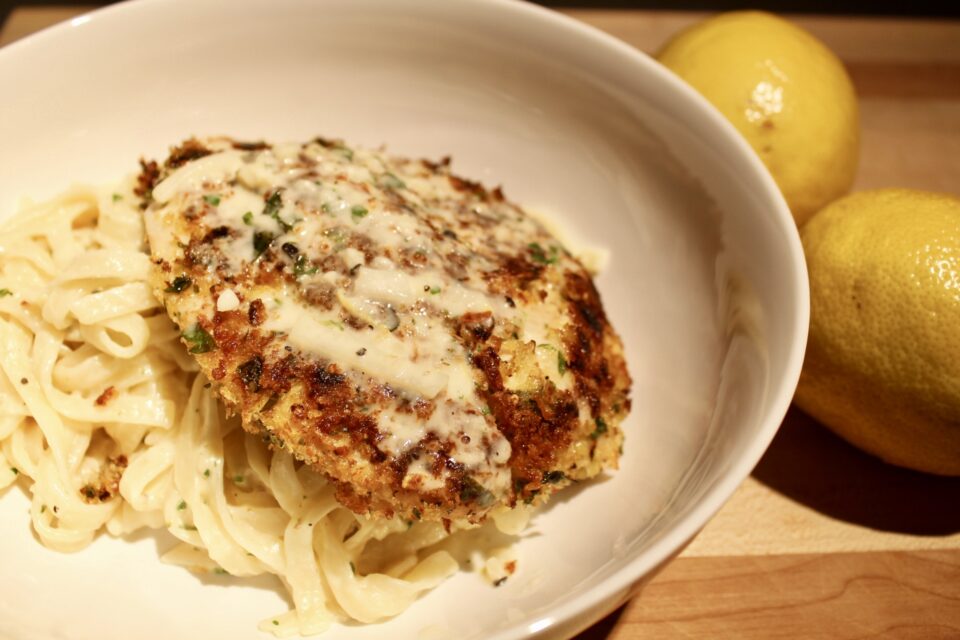 Print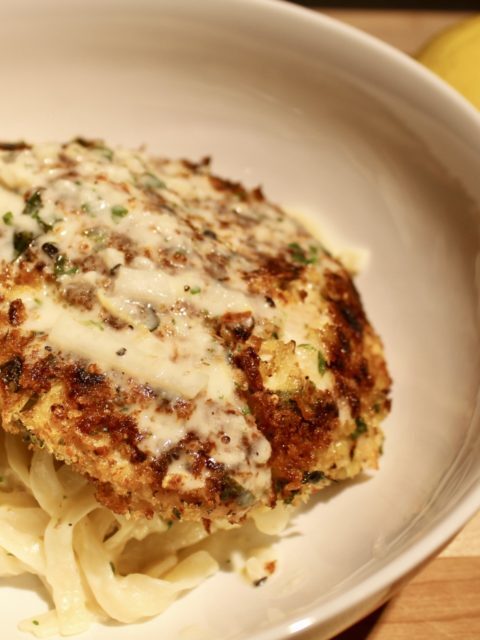 lemon vodka spaghetti
---
1 lb spaghetti
1 c vodka (make sure it's something you would drink versus something cheap)
2 cups chicken stock
1 c grated parmesan cheese
2 lemons – you will use the zest and the juice
3 TBS butter or olive oil (in this recipe I prefer butter)
6–8 cloves minced garlic
salt and pepper to taste
handful of Italian parsley minced
optional – red pepper flakes
---
Instructions
Bring a big pot of water to a boil for your pasta, make sure to salt the water to help season your pasta. Start your sauce below and whenever your water is boiling add noodles to the water and cook according to your package directions. I prefer my pasta al dente.
In a deep skillet over medium-low heat sautee garlic in butter for 5 minutes until garlic is tender. If you are using red pepper flakes add to the garlic mix. Add in vodka and turn the heat up to medium high heat. Let vodka cook out and reduce almost all the way (should take 5-7 minutes) stirring occasionally. Once vodka has evaporated add in the chicken broth. Let cook for a few minutes to incorporate flavors. Turn heat down to low. Whisk in parmesan cheese and slowly whisk in cream. Season with salt and pepper.
Once your pasta is done BEFORE YOU DRAIN IT, save 2 cups of the pasta water. I like to cook my pasta just shy of al dente because it will continue to cook a little in the sauce. Drain the noodles and toss in the pasta sauce. Add in parsley, the lemon zest and another squeeze of fresh lemon juice. I like to use tongs to toss everything together and get the noodles all coated. If your pasta gets too thick use some of the pasta water to thin out, continue to toss and add more pasta water if necessary. Serve immediately.
Notes
*Use fresh lemons in this recipe, bottled lemon juice is not optimal here, try to get juicy lemons, feel them the softer they are the juicier they will be
Prep Time: 5
Cook Time: 20