I had felt a little under the weather last week so I wanted a good soup to eat. But I had just made chicken noodle soup the week before and wanted something on the broth side. Tomato soup sounded good but I needed to mix it up a bit. And I wanted to add more veggies to it. So I figured for Soup Sunday why not try to make a version of tomato Florentine soup?
Spinach is often associated with the term Florentine. But the definition of Florentine does not mean spinach, it just means of origin of Florence. Apparently in a King in Florence was served a dish with chicken served on a bed of spinach. So now spinach has the association with Florence. You say Florentine I say spinach, I just wanted some greens in my soup so tomato Florentine soup was born.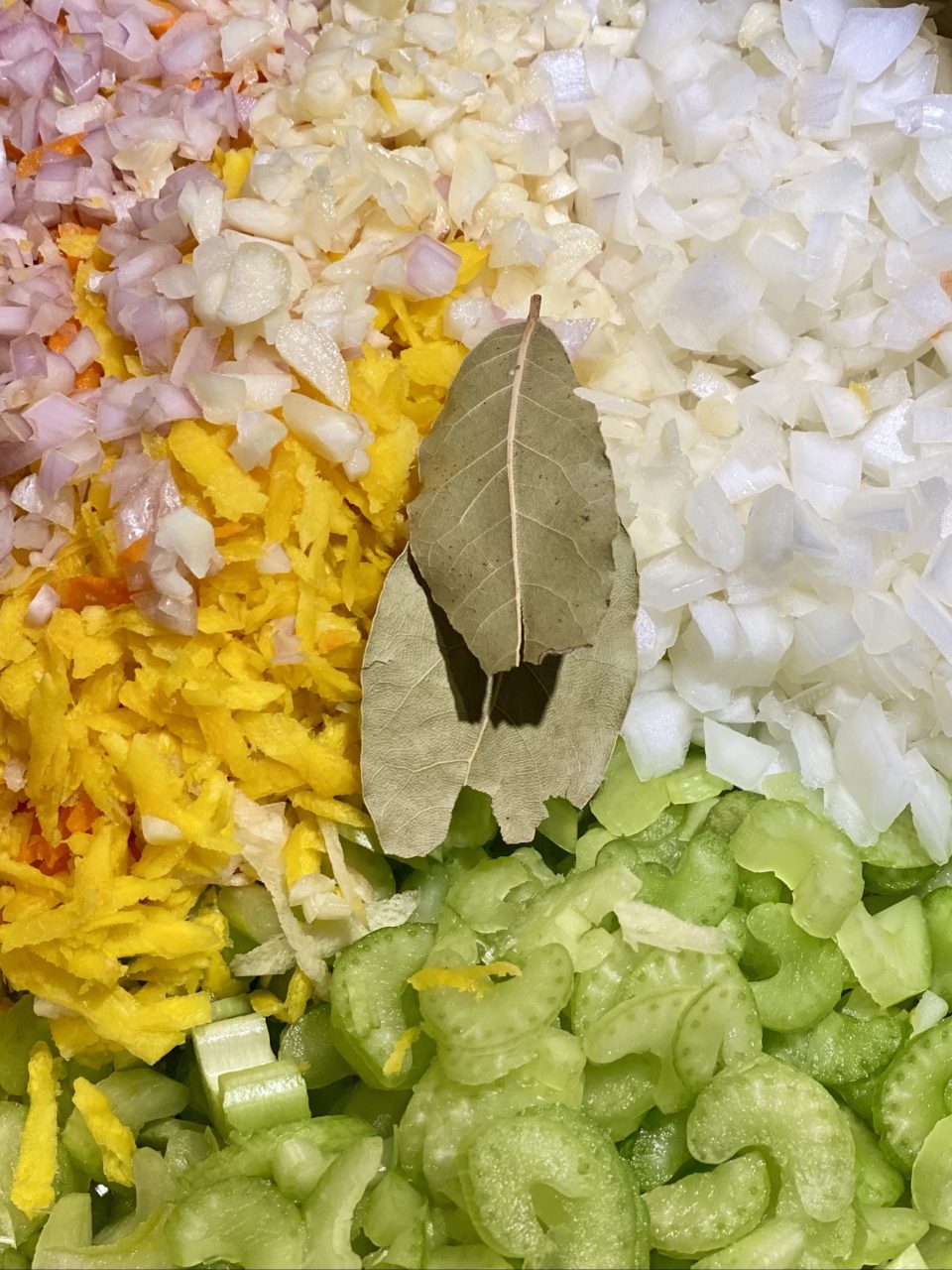 Spinach is la great vegetable that has so many nutrients. It contains iron, Vitamin C, calcium, and potassium. If you chop the spinach small enough you won't even know it's in the soup. But you still reap all the health benefits from it! However, I do not like frozen spinach. I don't care for how it tastes. So whenever I make something with spinach in it I use fresh baby spinach instead.
Not only is spinach in the soup but so are a ton of other veggies. I use the basic mirepoix as my base (celery, onions and carrots) and then add in some grated zucchini for an added green bonus. I wanted to keep this soup vegetarian so for a little extra protein I used 2 cans of cannellini beans And pasta! Because who doesn't like carbs?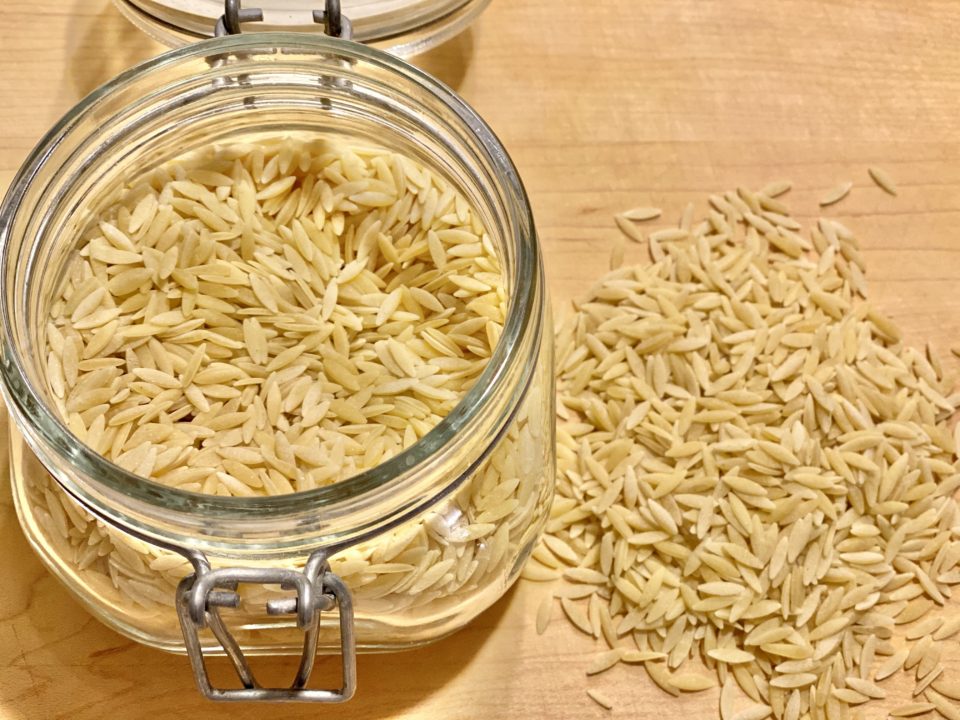 The key to making an easy soup have a ton of flavor for me is by adding all the little flavor enhancers you can. Use fresh herbs for maximum flavor (hello basil!). Also I added some parmesan cheese rind for some extra nuttiness.
By no means would I say this tomato Florentine soup is "from orgin of Florence" but I would say it tastes excellent. And not only does it taste good it's also good for you. So put on a pot, maybe get a great glass of red and go pretend you are in Florence!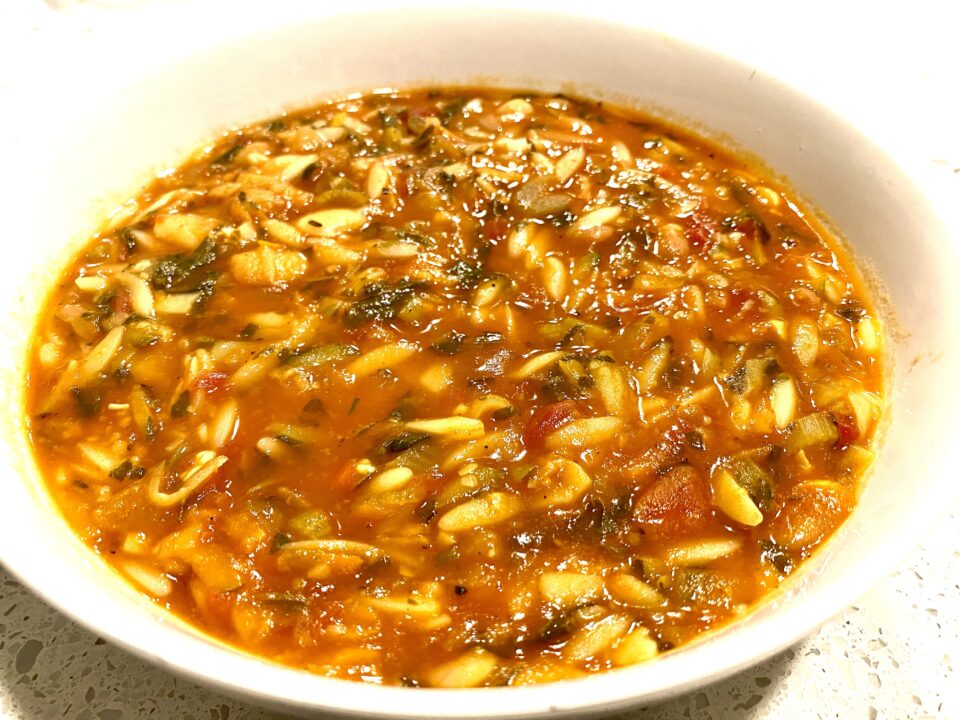 Print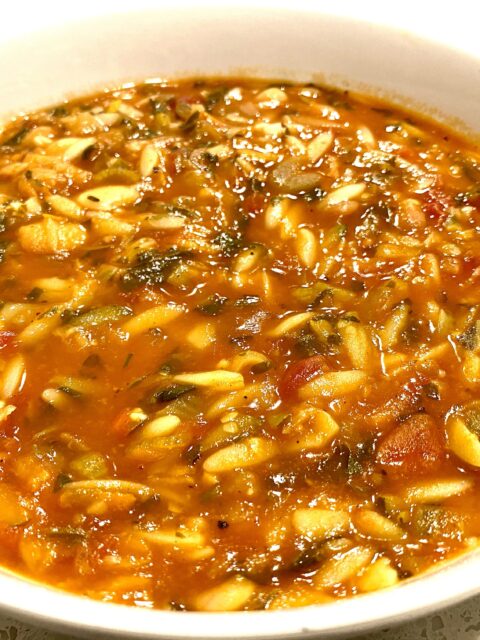 soup sundays: tomato florentine soup
---
Author: Karissa P
Total Time: 50M
Yield: 6-8 1x
Description
Tomato Florentine soup made simple and loaded with tons of spinach and extra veggies. This quick soup is not only flavorful but healthy too.
---
8 stalks of celery, thinly sliced
4 carrots, grated or cut in small dice (I don't like carrots so I grate them so I don't taste them)
1 yellow onion, small dice
1 shallot, minced
6 cloves of garlic, minced
2 bay leaves
1 TBS Italian seasoning
2 medium size (or 4 small) zucchini, grated
28 oz can crushed tomatoes
8 c veggie or chicken broth
1 parmesan cheese rind
1 c orzo pasta
2 15 oz cans of cannellini beans, drained not rinsed
5 oz bag of baby spinach, rough chopped
2 oz package free basil, torn or chopped small
Grated parmesan cheese to top soup with
---
Instructions
In a large soup pot sautée celery, carrots, onion, garlic, shallots and bay leaves in a few TBS of olive oil over medium low heat 12-15 minutes until veggies are soft and tender.
Turn heat up to medium high, add in tomatoes, broth, Italian seasonings, parmesan rind and beans. Season with salt and pepper. TIP: If you are using a boxed or canned broth taste your soup before adding salt as a lot of the pre-made broth can be heavy in sodium already!
Once the soup has a gentle boil add in orzo, zucchini, spinach and basil. Cook 10-12 minutes more until pasta is cooked. Be sure to stir frequently so the orzo doesn't stick to the bottom.
Taste your soup, season with more salt and pepper if necessary. Top soup with parmesan cheese.
If the soup thickens up too much add more broth to get the desired consistency you like. I personally like my soup on the thicker side.
Notes
For vegan version omit parmesan rind and cheese
Prep Time: 10M
Cook Time: 40M
Category: soup
Keywords: soup, tomato, florentine, easy, orzo,