[dropcap]A[/dropcap]lmost two years ago I wrote about when I did a personal thirty day challenge (found here). Thirty days of yoga in a row. I know it sounds crazy and intense but I mix it up between more intense classes and slower variations to give my body a break. Well, here we are, almost two years later and I did it again. But this time it was different.
I am a yoga snob, I will admit it. My studio has spoiled me. I have been able to practice with a teacher who is world renownend. The style is so different than anywhere else. It's what I know. It's what I have become accustomed to over the past 10 years. Often times I wouldn't drive anywhere else because it wasn't "where I went".
Recently I changed jobs and now getting to "my" studio has become a serious pain in the butt. There are a few yoga studios within a few miles of my work and house – but it wasn't "my" studio. So I didn't go. But if I didn't drive out to "my" studio I just DIDN'T go. Recently I posted how I have been in a winter funk especially with my yoga practice. I realized that I was closing myself off. I wasn't even letting myself experience what else was out there.
When I went to Aruba for my teacher training I went to a few classes. The yoga wasn't what I was used to but it wasn't bad or terrible. It was just DIFFERENT. It opened my eyes to new things. Things I hadn't tried or thought of before. I teach my students all the time to be open to new opportunities, be acceptance to change and here I was closing myself off.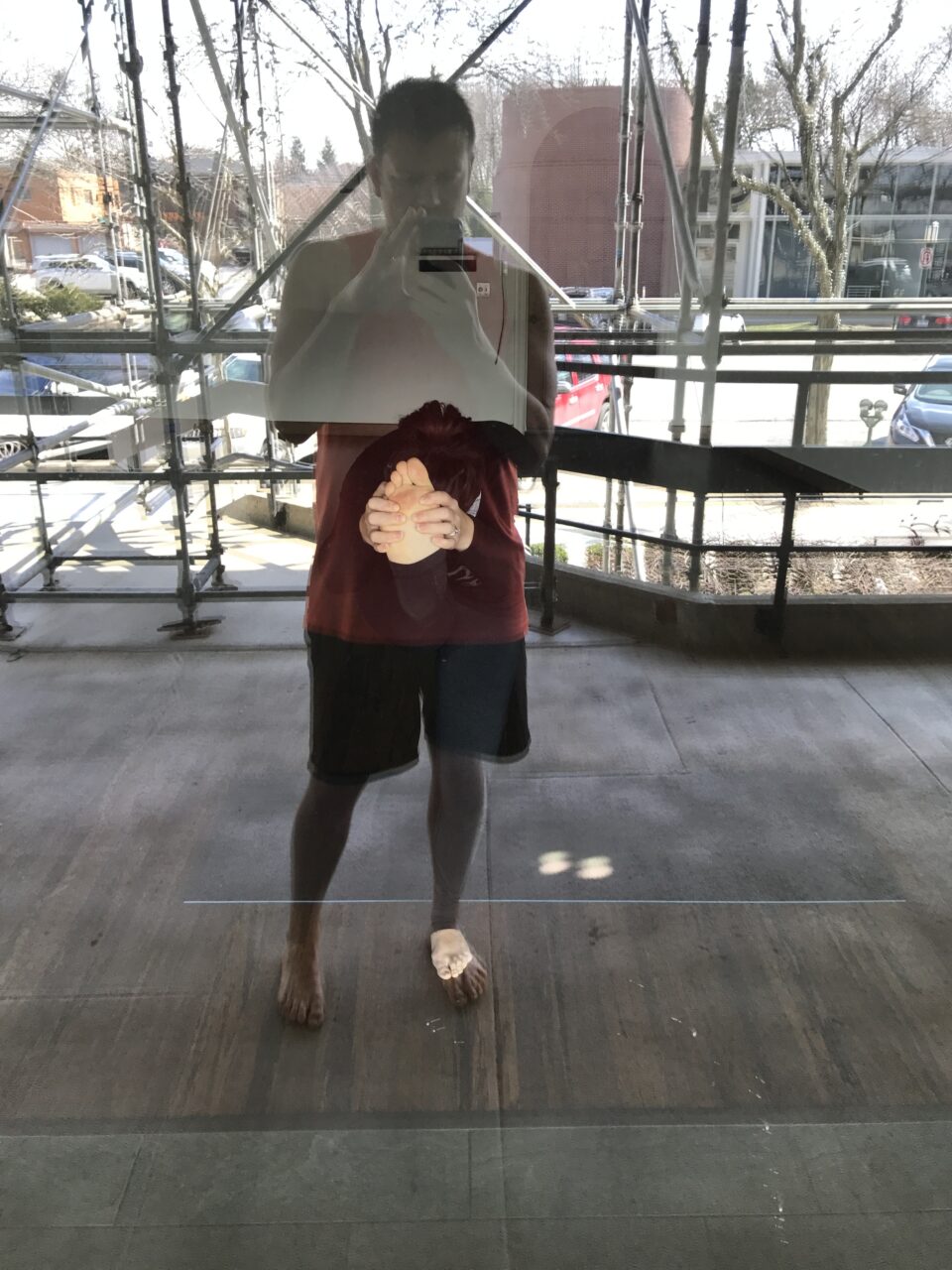 When I got back from vacation I thought about doing another thirty day challenge. I still hadn't committed mentally that it wouldn't just be at my studio. I started and did four days in a row. Four days of driving forty minutes one way and then another twenty five back. Two hours after work gone. So on day five I didn't want to drive so just like that I didn't go. My quick little streak came to a screeching halt. I knew something had to change.
I decided I needed to stop being such a brat. There are two studios in such close proximity to my house. I could save the hour in the car and be home earlier and have more time to do whatever I wanted. So that week I gave the studio near my work a try. It was different, I knew it would be. But guess what? It was different in a GOOD way. I actually LOVED it. This was the balance I needed. Not only in my practice but in my life.
Sometimes there are circumstances in life that make us realize we have to take a different path. This example is so insignificant compared to major life issues. But typically it's in the insignificant moments we can use to take the small steps towards opening yourself up to something new. Once you realize it's not so bad it might enable you to open your eyes to bigger things. Things that really matter in life, not just where you go to yoga. Then the small steps lead us towards great strides eventually.
I came across a saying today that was fitting as I set out to write this. It said either look at something like it was the first time you were seeing it or the last time you ever would. That really puts it into perspective doesn't it? Every day try to look at things in a new light. Open your eyes, open your mind, you might be surprised on how things change. You might be surprised how YOU change…..