A replica of Detroit based Buddy's Pizza minestrone soup recipe. This soup is loaded with beans, vegetables and parmesan cheese.
Buddy's – a Detroit Original
If you have lived in the Detroit area you would have heard of Buddy's Pizza. Famous for their pizza but who knew that Buddy's minestrone soup is equally as amazing? Buddy's Pizza is a "Detroit original". It has been around since 1946 and are known for their square pizzas.
I was first exposed to Buddy's Pizza when I moved to the area for the summer to do an internship in college. I was working in an office complex in Farmington Hills, Michigan and we shared a parking lot with Buddy's. My co-workers would run over and grab lunch since it was so close to us. Pizza is a pretty heavy lunch and not something I can't do often, especially their thick version (which is DELISH!) so I would often grab their minestrone soup. Buddy's minestrone soup was different than any kind I had ever had.
Not your typical Minestrone
Usually minestrone is a broth based soup with lots of vegetables in it and is topped with parmesan cheese Buddy's minestrone soup is different however, it is actually really thick. I always loved the minestrone at Buddy's since I love thick soups and stews. Maybe it's because I am from the north so thick, hearty soups and stews are comfort food. It's actually a debate in my house when I make soup. My husband must get sick of it because I often get the request "can you make something brothy?".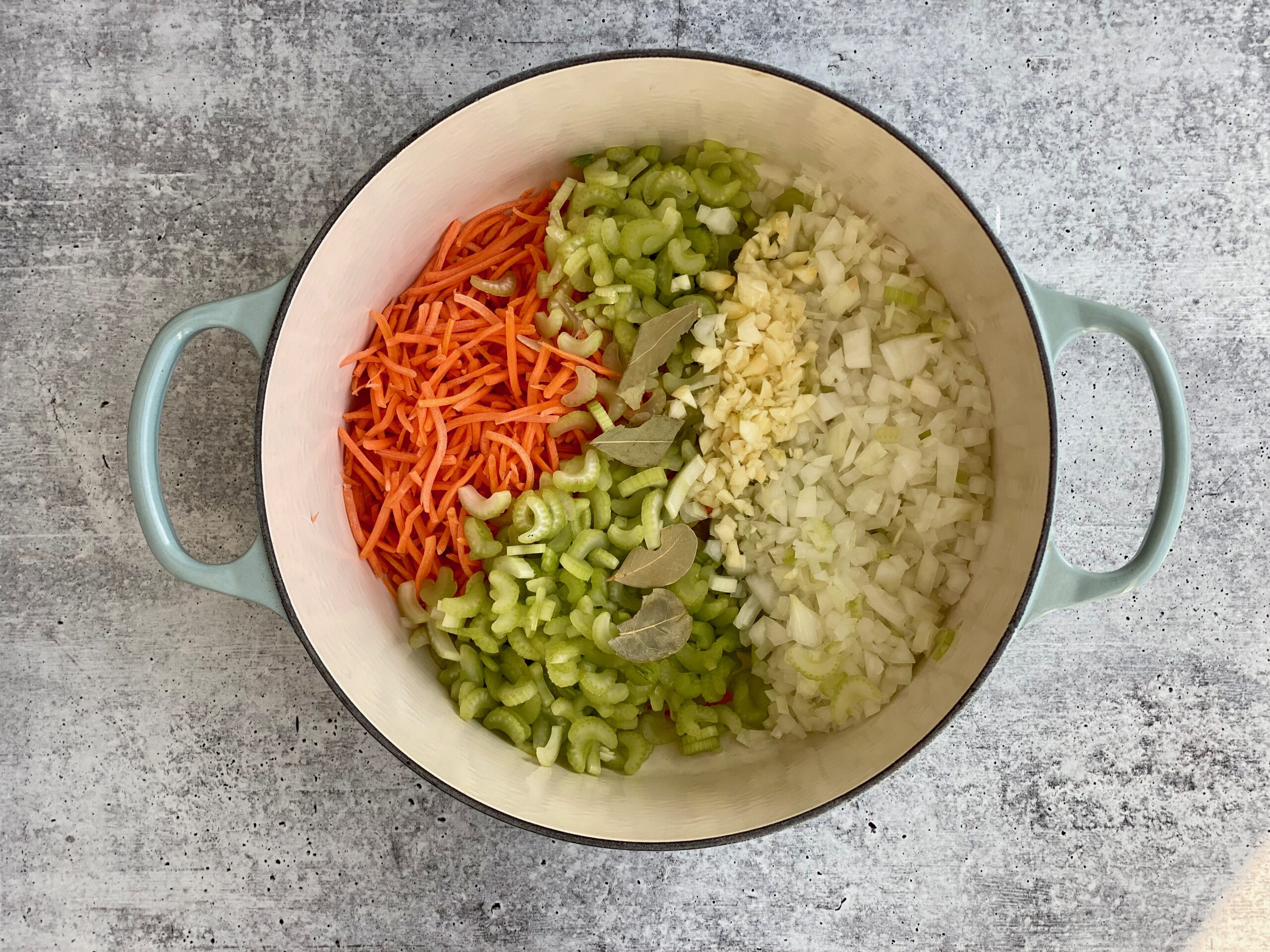 I have played around with this soup trying to replicate the flavors. While there are a few recipes online, nothing has really ever came close. Finally I have whipped up a pretty decent knock off in my mind. This soup is perfect because it's loaded with vegetables which is what I like. Plus the beans add protein to it. And if you have it the next day for leftovers it thickens up even more.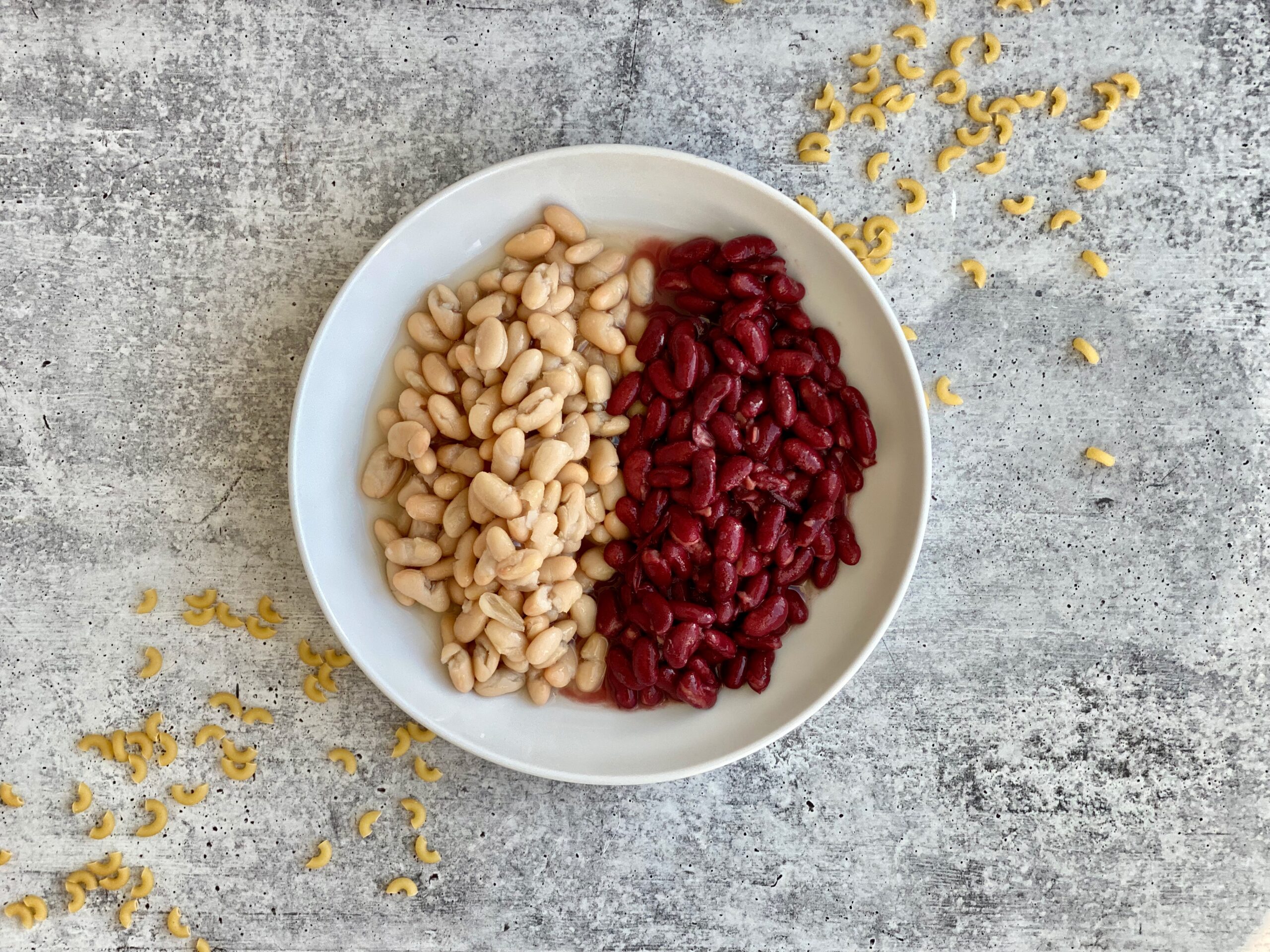 To make the soup have an extra layer of flavor I try to use one key ingredient when I can find it – parmesan cheese rinds. If you look near the fresh parm they often will cut off the edges and sell them. Since they just cut the thin end off of the cheese they do not cost as much and in addition add a great nutty flavor to soups and sauces.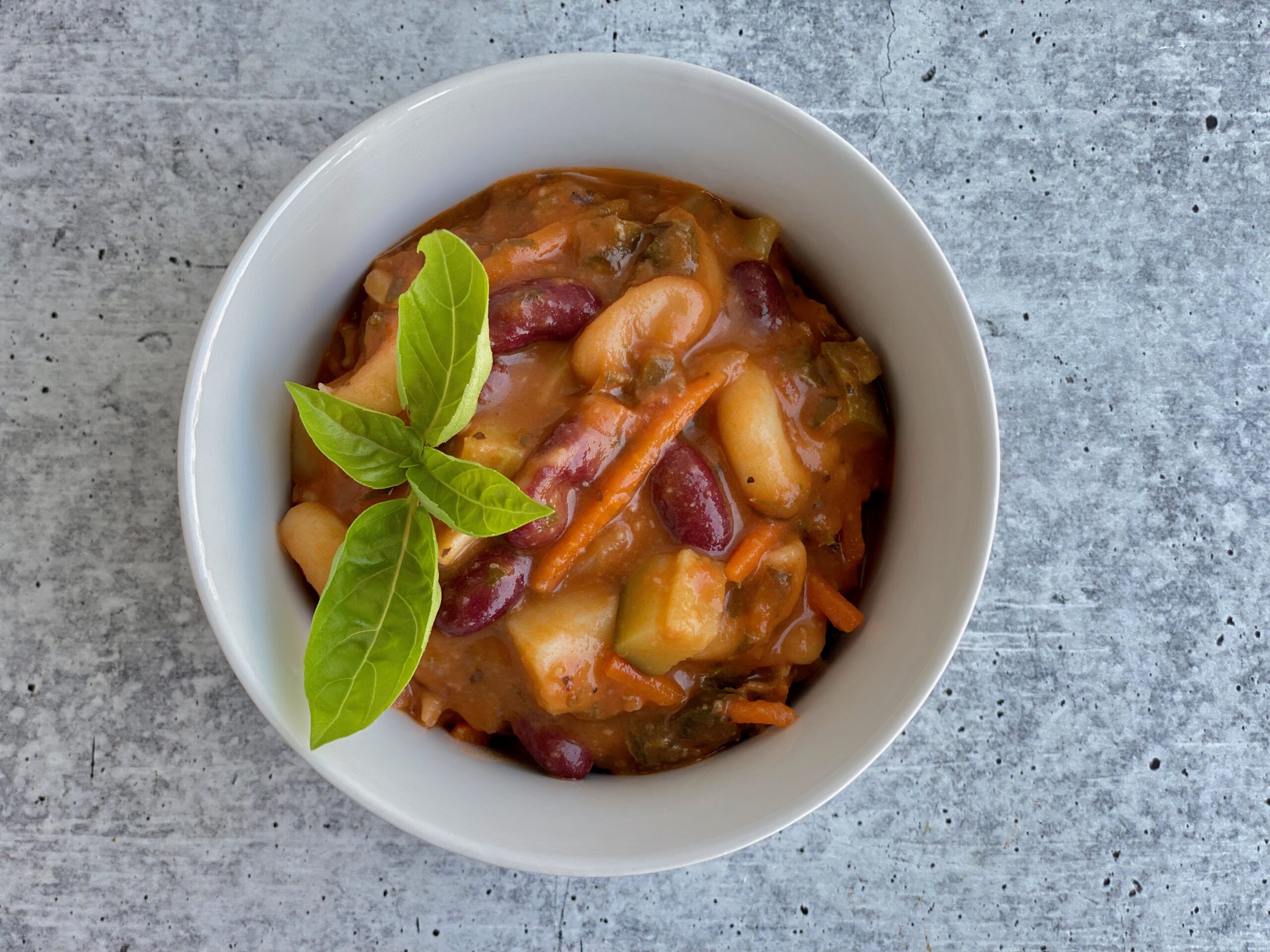 For you Detroiters that don't want to order take out, or have moved away or even if you don't know what Buddy's Pizza is and just want a great recipe for some "comfort" soup that is actually good for you – this Buddy's minestrone recipe is for you!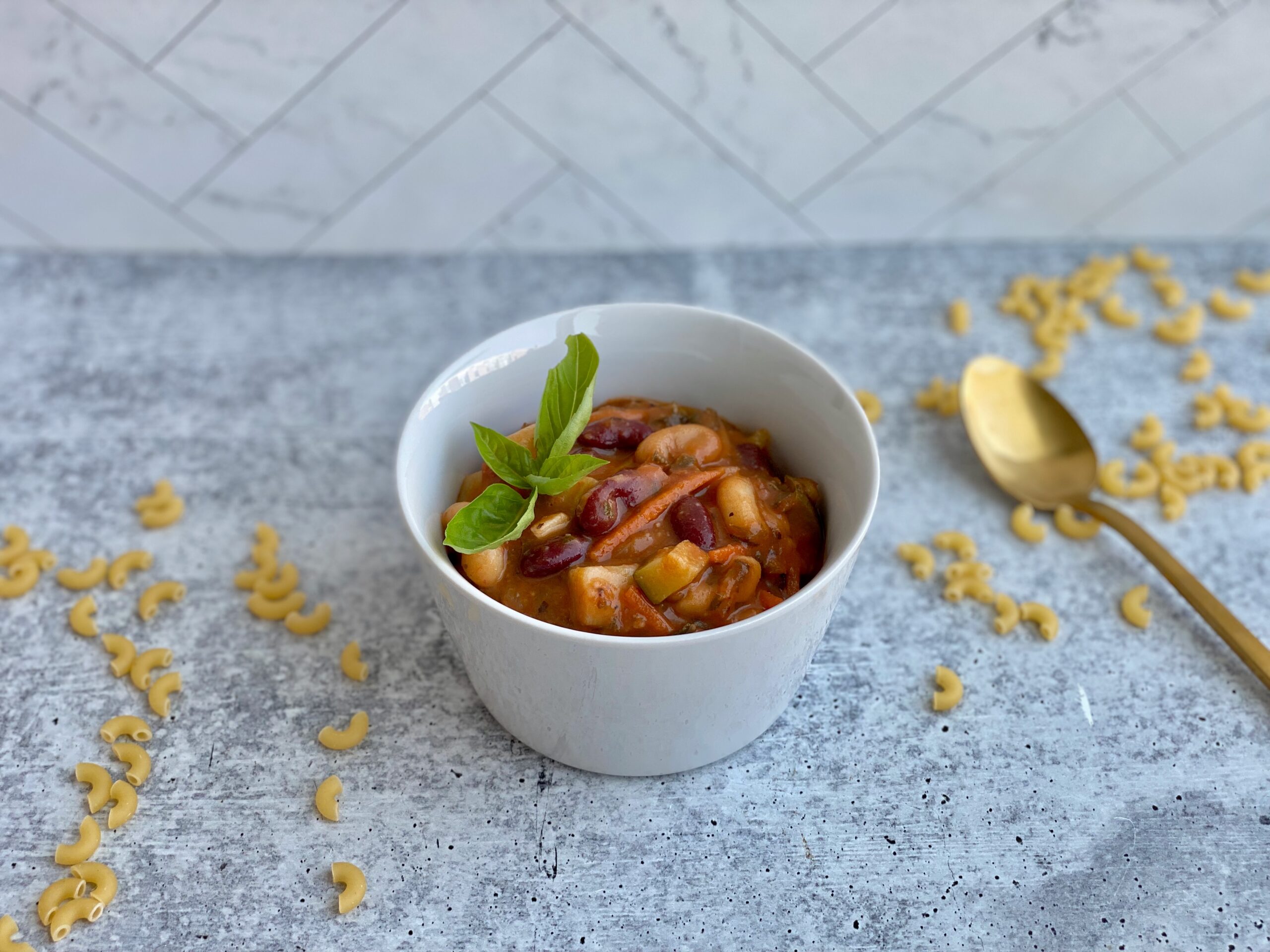 For more vegetable soup recipes
Try this Mexican inspired veggie enchilada soup
If you like the combination of pasta and beans in this recipe try this one!
And remember, if you try this recipe be sure to leave a comment below and let me know how you like it or tag me on Instagram!
Print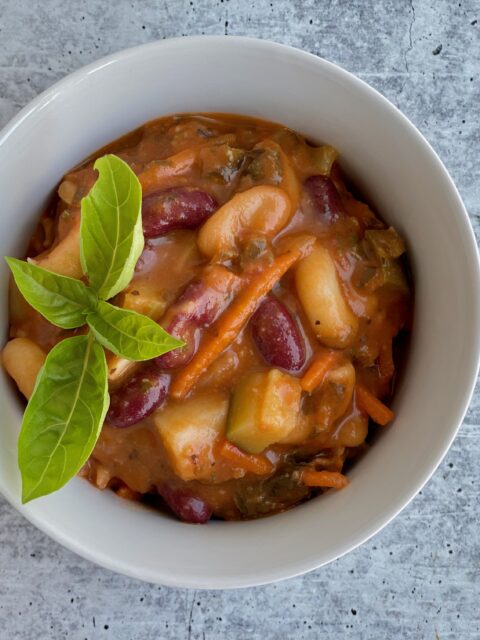 Buddy's Minestrone Soup
---
Description
A replica of Detroit based Buddy's Pizza minestrone soup recipe. This soup is loaded with beans, vegetables and parmesan cheese.
---
1 12 oz can kidney beans, drained
1 12 oz can cannellini beans, drained
6–8 c vegetarian or chicken broth
6–8 stalks of celery thinly sliced
1 yellow onion diced
2 zucchini diced
1 28 oz can diced tomatoes
2 russet potatoes peeled, small dice
4 carrots diced or grated
4–6 garlic cloves minced
2–3 c fresh baby spinach, rough chop
1.5 TBS dried oregano
1.5 TBS dried basil
2 TBS tomato paste
1 parmesan cheese rind
1/2 c grated parmesan cheese plus more to top soup with
1.5 c elbow macaroni noodles or any other small pasta
---
Instructions
In a large soup pot sauté celery, onion, carrots and garlic in a few TBS of olive oil over medium heat until tender 10-12 minutes.
Next turn heat up to medium high and add zucchini, potatoes, diced tomatoes, basil, oregano, tomato paste, parmesan cheese rind, salt and pepper to taste, beans and 6 cups of your stock. If vegetables are not covered with liquid add enough to cover your veggies.
Let soup come to a gentle boil. If you are using pasta at this point add the pasta in.
Turn heat down to medium and let everything cook and merry together for 20-25 minutes or until your potatoes are fork tender and pasta is cooked.
Lastly add in the spinach and parmesan cheese. Cook for 2-3 minutes until spinach is wilted.
If you want to thicken up the soup you can pulse a few times with an immersion blender or remove a few cups of soup and blend in a blender and add back to the soup (just be sure to remove the parmesan rind because that will not grind well!).
If the soup is too thick (the noodles will absorb some of the broth), thin out with remaining broth
Top with parmesan cheese for garnish.
Notes
For a vegetarian version use veggie broth instead of chicken.
To make vegan use veggie broth and omit the cheese.
Prep Time: 20M
Cook Time: 45M
Category: soup
Keywords: soup, minestrone, pasta, buddy's