Summer vegetables make me so happy. I love tomatoes in the summer. This summer my daughter and I have a garden on our balcony and my tomato plants have grown so big and tall. She loves being able to help go pick tomatoes even if she doesn't love them. But I do! Especially sweet cherry tomatoes. While the tomatoes are in abundance I took advantage last weekend and made a cherry tomato pasta with burrata cheese.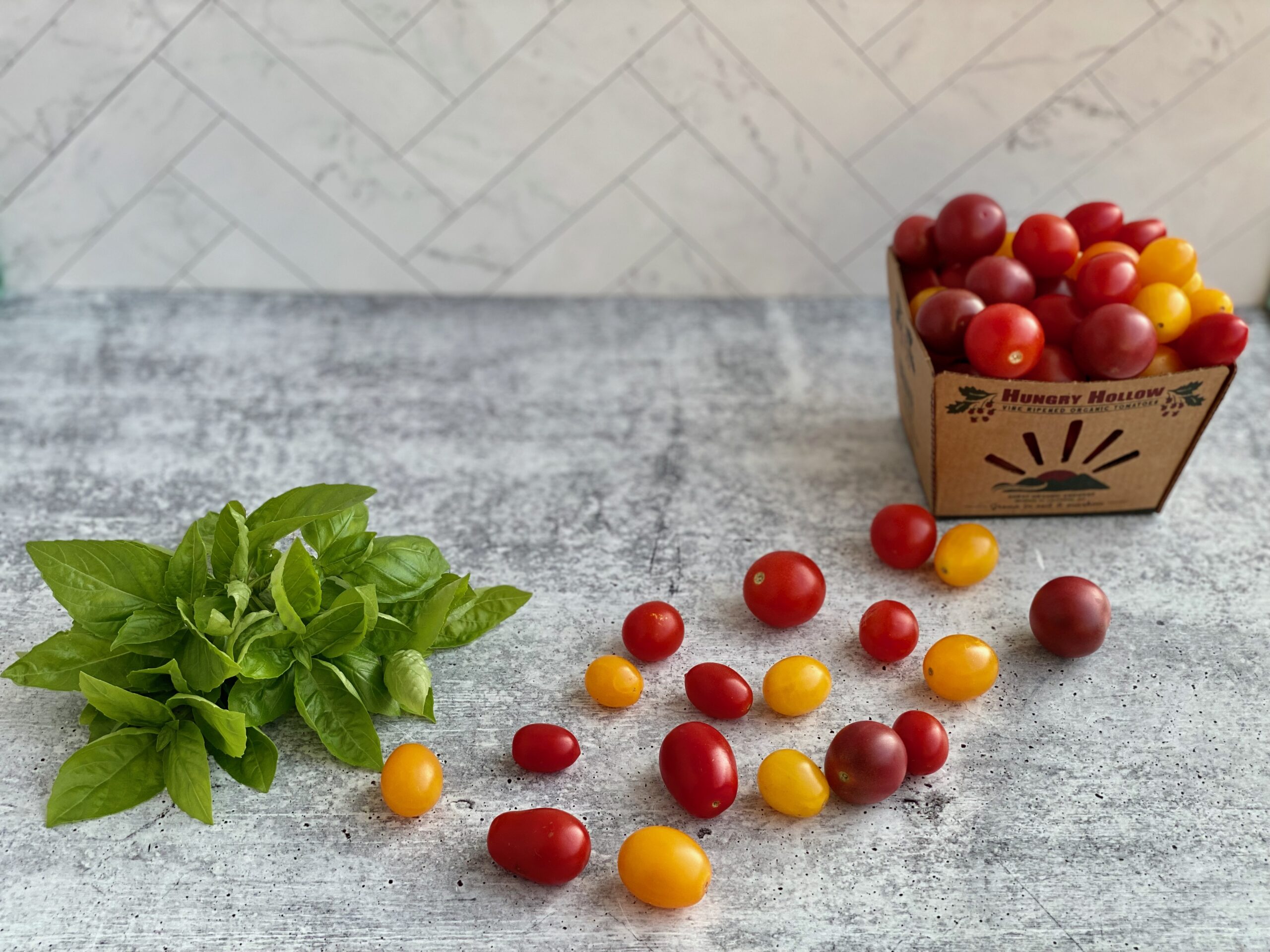 The (Cherry) Tomato Sauce
This sauce could not be easier. To start I cook onion, garlic and a little red pepper over medium low heat until it is soft. Then I add in the tomatoes. Unfortunately my little balcony garden didn't have enough tomatoes for this sauce so we had to go to the store. I used 5 pints of cherry tomatoes for this. I love buying the pints that have all the different colors from a purple-ish red to orange to yellow. Also I like mixing and matching varieties as well. I used a combination of cherry and grape tomatoes for the sauce.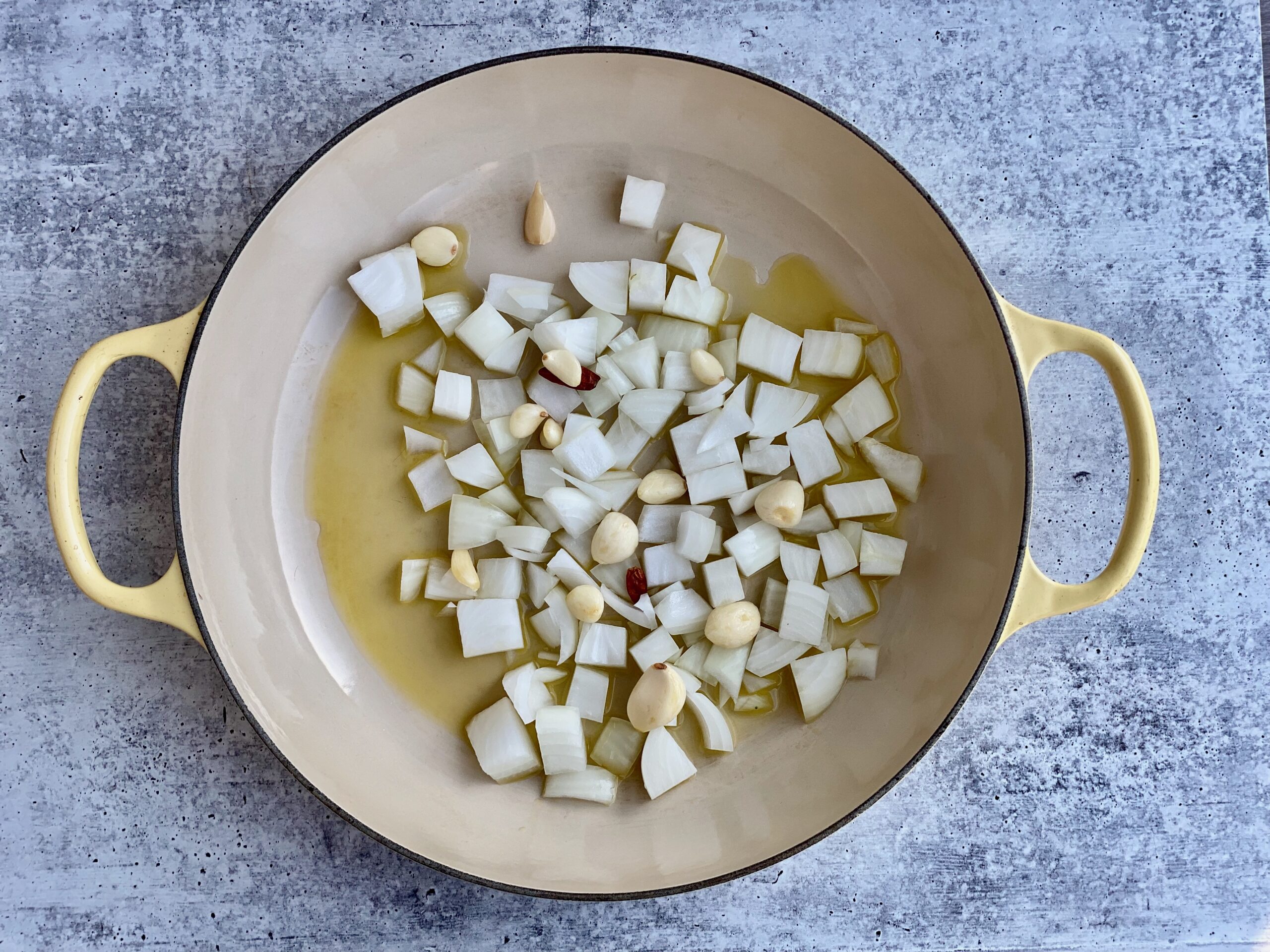 The key here is to not move the tomatoes around too much. You want the tomatoes to start to heat up so much so that they burst. Once the tomatoes burst they release all that sweet liquid which starts to form a sauce like mixture. At that point in time I add in a whole carrot as well as a parmesan cheese rind for extra flavor. Both will come out before we blend the sauce.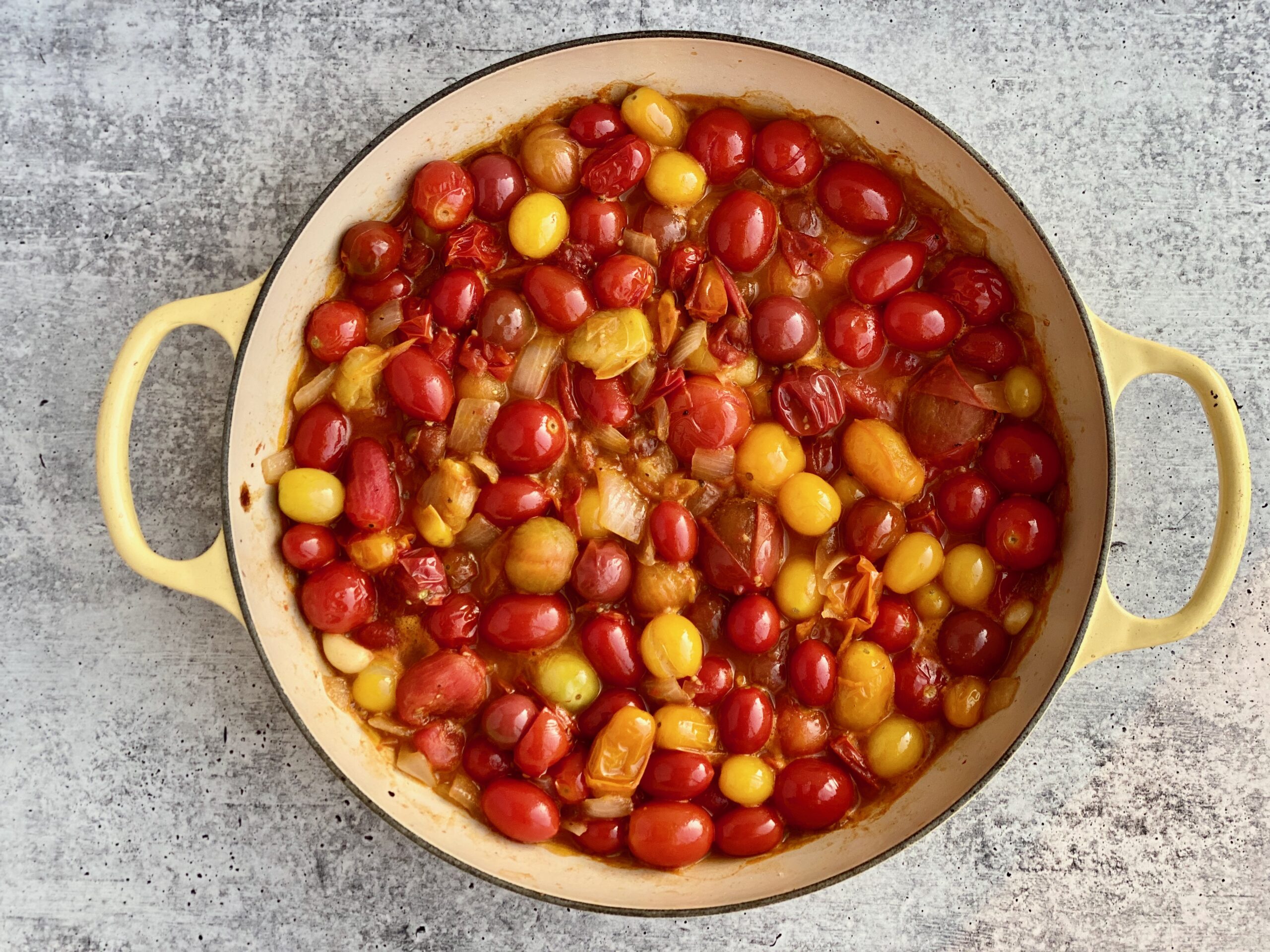 Whether or not you blend the sauce is a personal preference. If you want to keep the sauce somewhat rustic and chunky then leave it as is. I personally don't love all the skins of the tomatoes that come off in the sauce and don't really cook down. So to get rid of them I place the sauce in the Vitamix for thirty seconds to make it nice and smooth. Whatever method you prefer be sure to add in fresh basil at the end to wilt down.
Cheese please!
If you never have used burrata cheese before please do not miss it in this recipe. Burrata is like a mozzarella cheese in flavor. But the texture is different. It comes in a ball similar to fresh mozzarella but the inside is the game changer. Once you break thru that outer layer of cheese the inside is filled with a creamy cheese, almost like cottage cheese.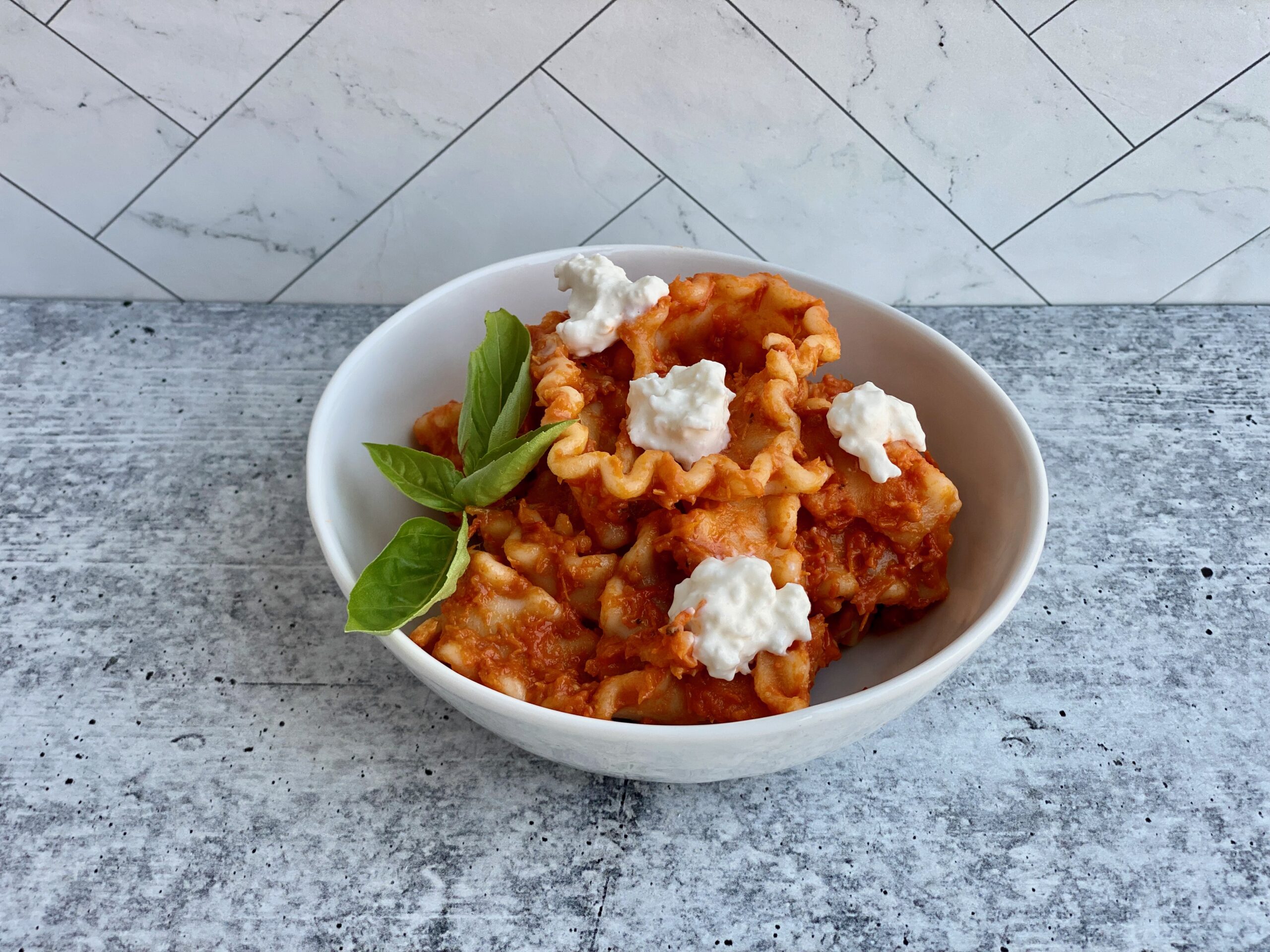 Once the pasta is done cooking I like to add it back to the pan with the pasta sauce and let everything merry together. Then I serve in individual bowls and rip off shreds of the outer layer of the burrata and spoon over some of the creamy inside. The creaminess helps balance out the slightly sweet flavor of the sauce from the cherry tomatoes.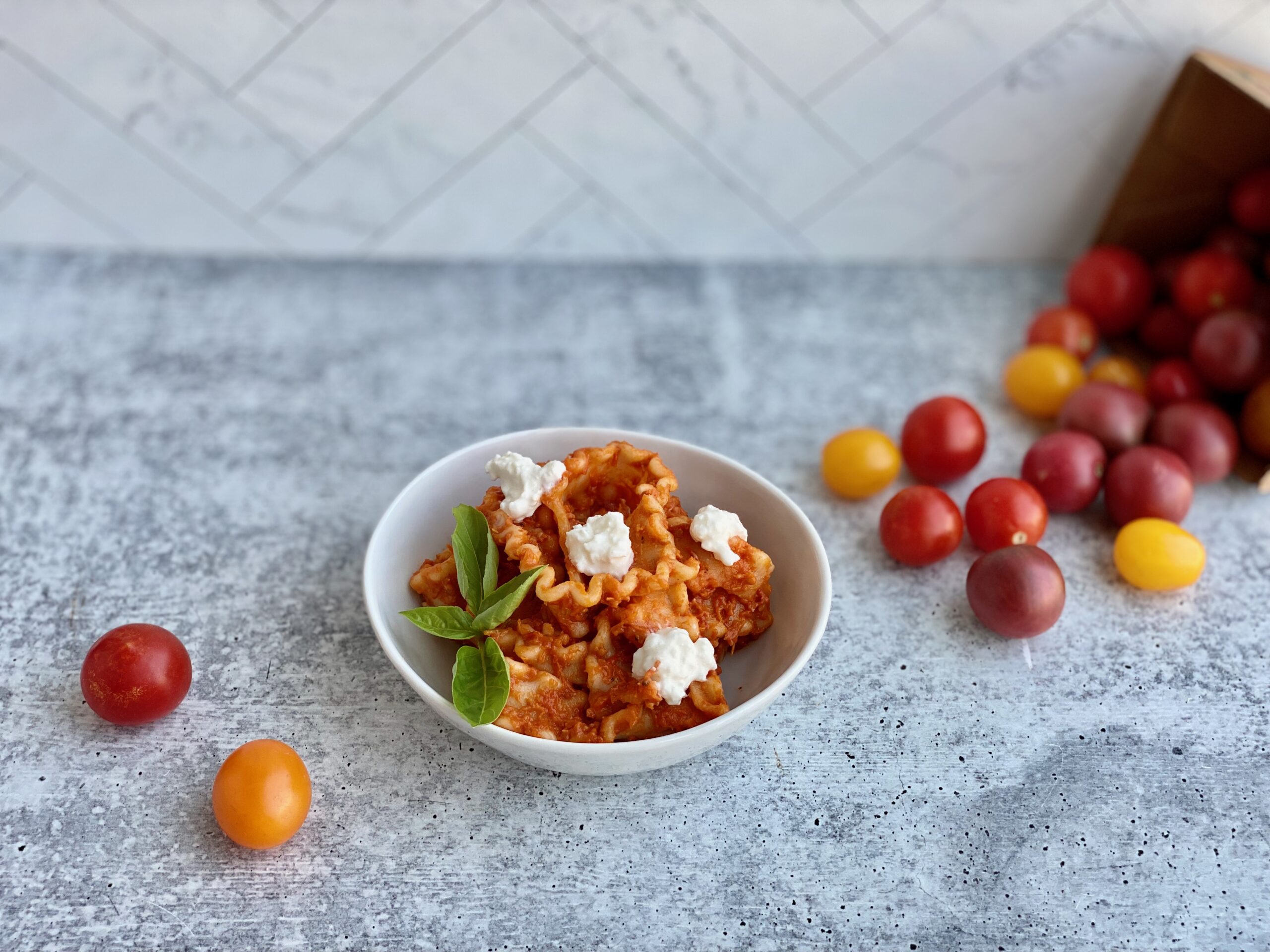 Cooking with in season vegetables (whatever the season) always helps give your food the freshest of flavors. This cherry tomato pasta with burrata is no exception. Hurry and make this while the tomatoes are fresh and in season!
For other fresh tomato recipes
Try roasting cherry tomatoes with this easy cheesy orzo with roasted tomato recipe
If tomatoes aren't in season here is a good way to use canned tomatoes for soup
For a different spin on a tomato sauce try this tomato cream sauce with orecchiette
And remember, if you try this recipe be sure to leave a comment below and let me know how you like it or tag me on Instagram!
Cherry Tomato Pasta with Burrata
August 28, 2021
: 4-6
: 5 min
: 1 hr 30 min
: 1 hr 35 min
: Easy
Cherry tomatoes are cooked down to make a sweet delicious sauce. Creamy burrata tops the pasta for added flavor.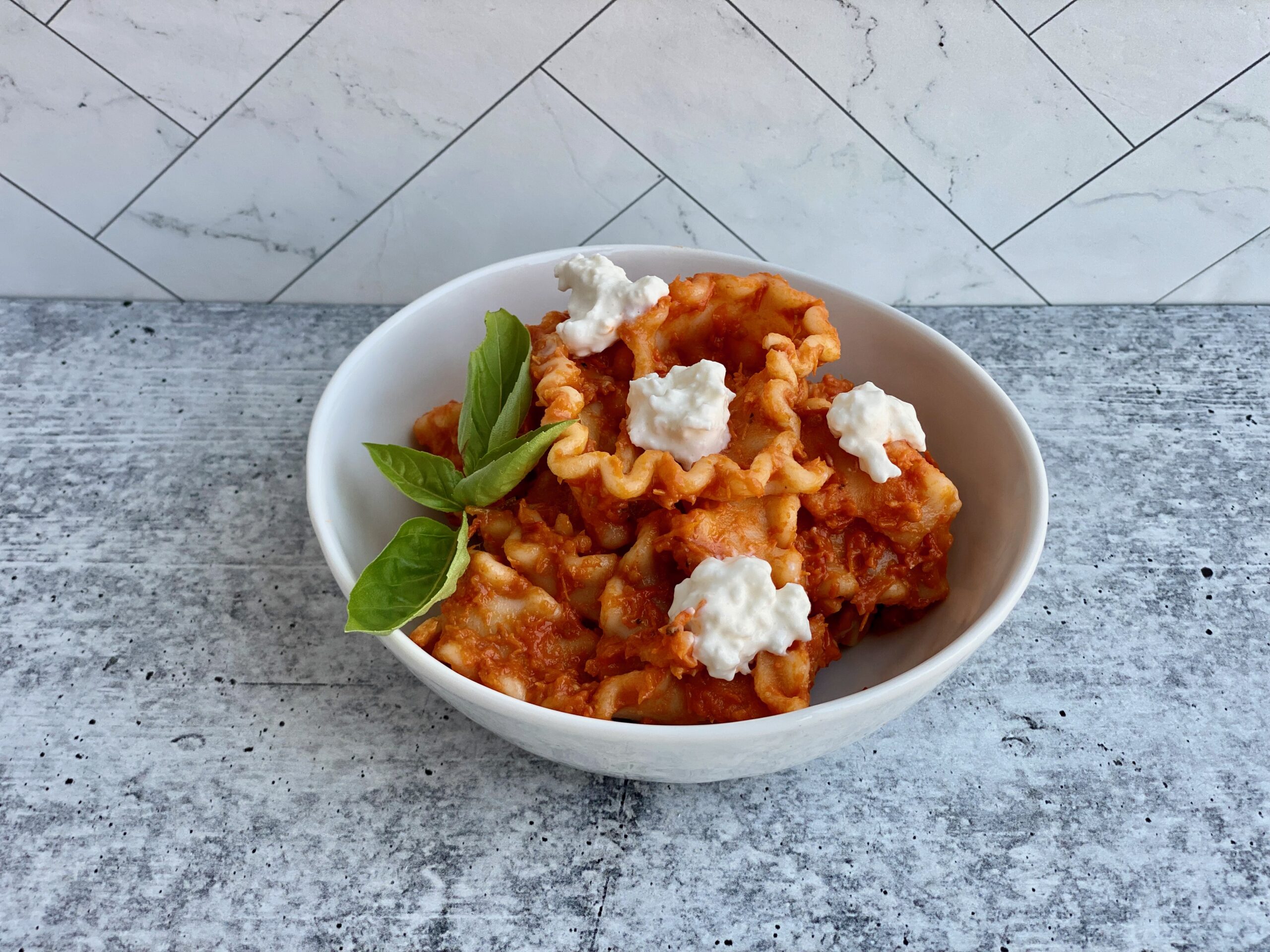 Ingredients
5 pints of cherry or grape tomatoes (I like to use an assortment of both and multi colors)
1/2 yellow onion, large dice
6-8 cloves of garlic
1 carrot, peeled and cut in half
2 small or 1 large parmesan cheese rinds
1 large handful of basil, sliced thin or torn into small pieces
1 lb of long pasta (I used mafaldine but pappardelle, fettuccine, or buccatini would be good as well)
8 oz burrata cheese
Directions
Step 1

In a large sauté pan, cook onions and garlic with a few tablespoons of olive oil over medium low heat for 10 minutes until tender. For a little spice add in a sprinkle of red pepper flakes.

Step 2

Add in the cherry tomatoes and turn heat up to medium.

Step 3

Leave the tomatoes alone and give them time to start to burst.

Step 4

As the liquid starts to come out of the tomatoes and a sauce begins to form add the carrot and parmesan cheese rind. Season liberally with salt and pepper.

Step 5

Turn heat down to low and simmer for an hour.

Step 6

Bring a large pot of water to a boil. Salt the pasta water and cook pasta according to instructions.

Step 7

While water is boiling place your tomatoes into a blender (remove carrot and parmesan rind) and puree the sauce until smooth. Add back to the pan and stir in the basil leaves.

Step 8

Once pasta is cooked add into the pan with the sauce. Stir and make sure all the pasta is coated with the sauce.

Step 9

When serving tear pieces of burrata to top the pasta with.