After enjoying our Thanksgiving weekend and eating a some richer than usual food I was really craving some veggies. And of course it was Sunday so Soup Sundays. I was so conflicted. I wanted something brothy but hearty. Something with protein but no meat. And I had leftover rosemary that needed to be used up. To me rosemary is to beans what peanut butter is to jelly. So I started thinking up ideas and a non-traditional pasta and bean (pasta e fagioli) soup was created.
When we were in Florence on our honeymoon we ate so many cannellini beans. The beans were often served as a side dish seasoned heavy with rosemary. Another thing we ate there was tomato bread soup. Unfortunately I never had pasta and bean soup in Florence but I KNOW it's not like the stuff you get at Olive Garden. Pasta e fagioli soup is traditionally made of beans, pasta, and often tomatoes and sometimes pancetta is added in. The only thing with this version I planned on keeping traditional was the pasta, beans and rosemary.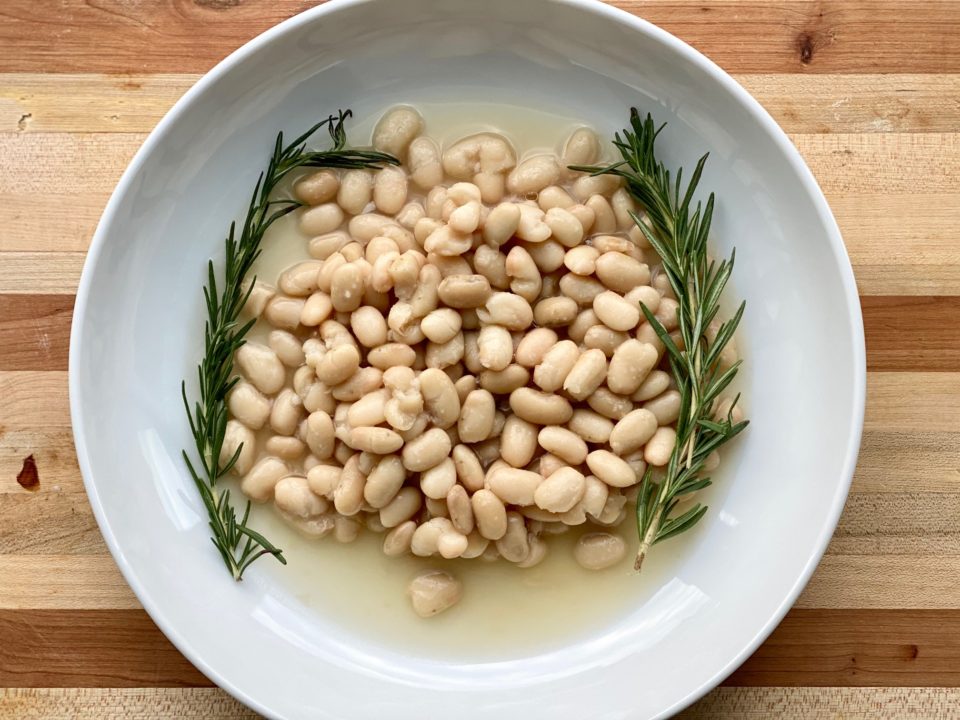 The more the better….
Because I wanted veggies I loaded them in. This soup actually was quite similar to the tomato florentine soup I made a few weeks back. Per usual I love to sneak veggies into my soup. This one was no exception. Grated zucchini and rough chopped baby spinach goes mostly unnoticed in soups flavored with fresh herbs. It's a good way to sneak in veggies for kids or even picky significant others!
The star ingredients….
The veggies get cooked down with the rosemary until softened. I prefer fresh herbs in my soup. They are stronger than the dried version. Plus the soup is so simple you really want as much flavor as you can get. Speaking of flavor, the broth you use matters. While I didn't want meat in my soup chicken bone broth is my go-to these days. The flavor is so strong it really pairs nicely with everything else. And I am sure you can read about all the health benefits and the trends of bone broth on Google.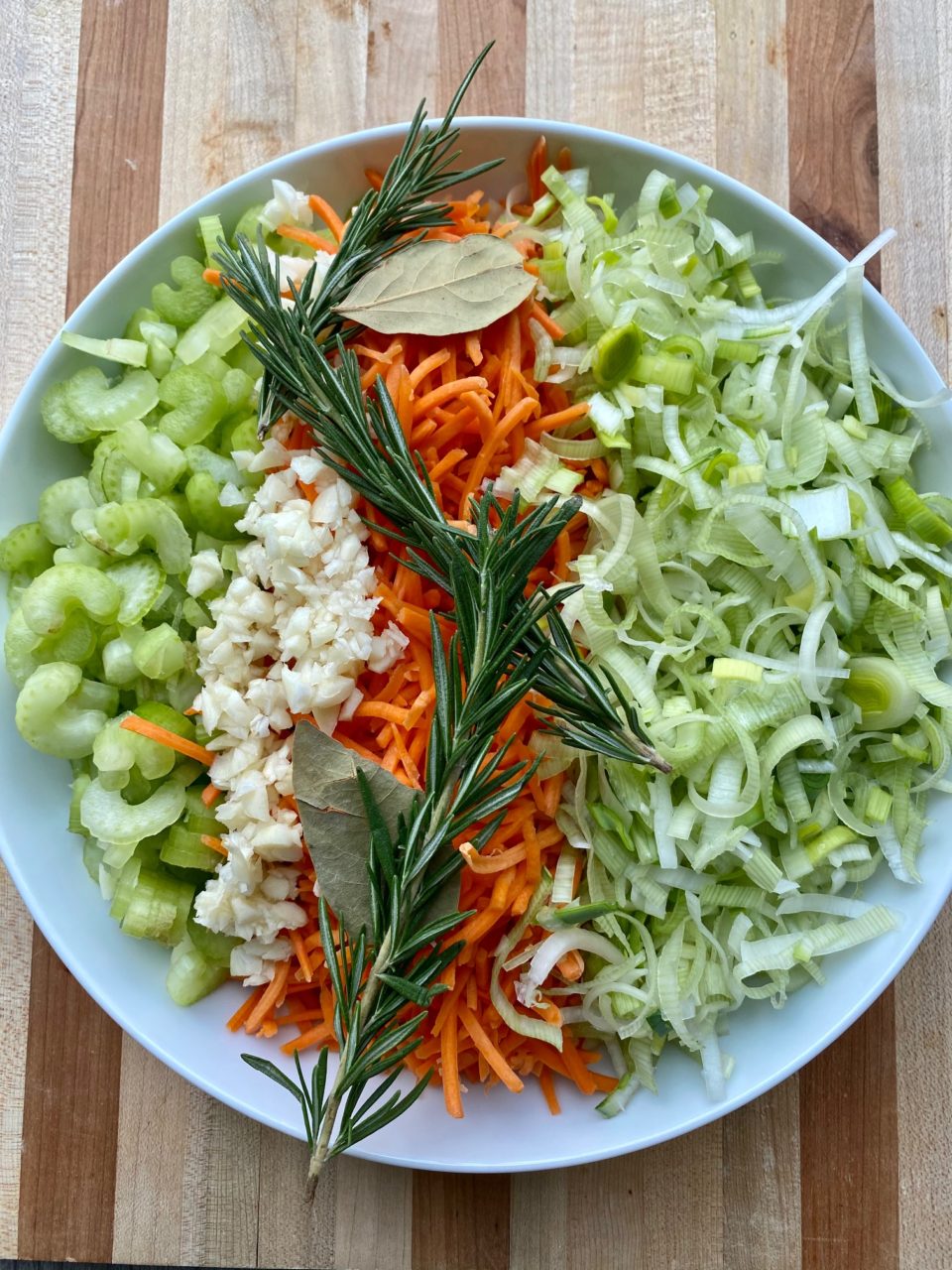 Then comes the fun stuff. Cannellini beans are a great way to add a little creaminess and protein to the soup. I always drain my beans but don't rinse. That little bit of starchiness left from the liquid will thicken up the soup a bit. While my pasta is cooking I like to add in a rind or two of parmesan (omit if vegan). I like the subtle nuttiness the rinds add to a soup. And I was planning on topping the soup with parmesan anyway so you can't go wrong using a little more while you cook!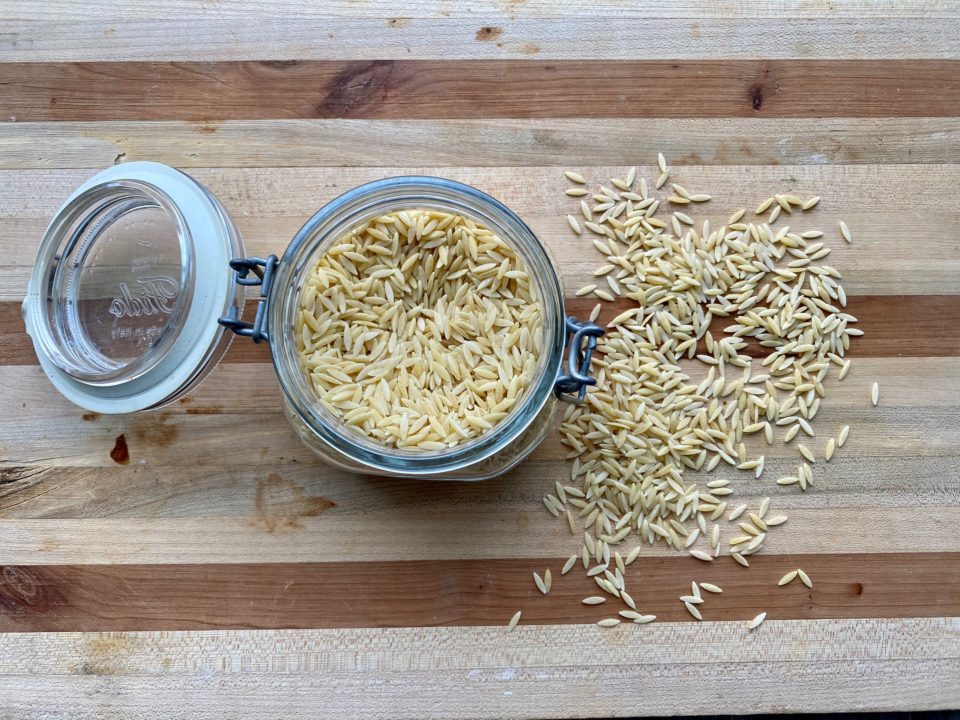 So simple yet flavorful….
Another bonus of this soup – it doesn't take long to make. Most of the time spent is waiting for the veggies to cook down or wait for the pasta to cook. Other than that if you can chop a vegetable and open a can I promise you can make this non-traditional pasta and bean soup.
If you like this, you will love these other bean based soups: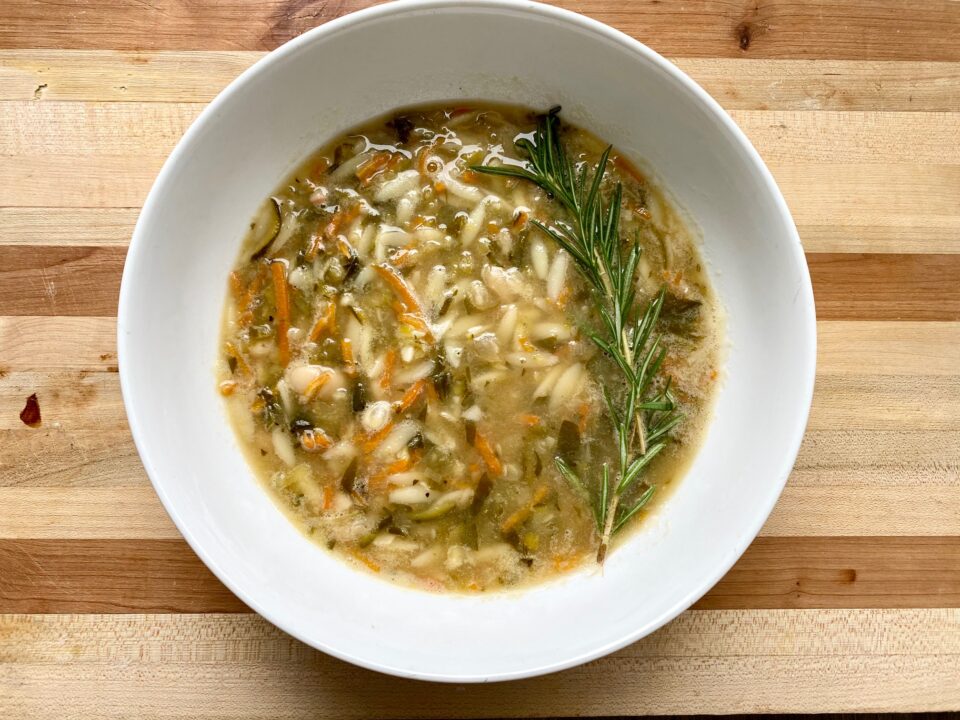 Non-Traditional Bean & Pasta Soup
December 9, 2020
: 6-8
: 10 min
: 30 min
: Easy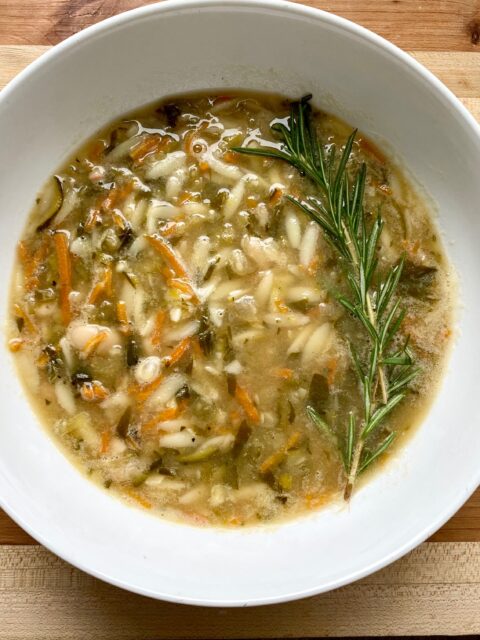 Ingredients
6-8 ribs of celery, thin sliced
1 c. grated carrots or 3 carrots diced
1 yellow onion, diced
2 bay leaves
6 cloves garlic, minced
4 sprigs fresh rosemary, leaves removed, minced
12 c. chicken bone broth or veggie broth
1 parmesan cheese rind
2 cans cannellini beans, drained but don't rinse
1 c small pasta (I used orzo but you could use ditalini or elbows as well)
2 medium zucchini, grated
6 oz bag baby fresh baby spinach, rough chopped
Parmesan cheese for topping
Directions
Step 1

In a large soup pot over medium low to medium heat sauté carrots, onion, celery, garlic and bay leaves in a small drizzle of olive oil until softened, 12-15 minutes.

Step 2

To the soup pot add in 10 cups of broth (save 2 cups) and rosemary. Season with salt and pepper and bring to a gentle boil.

Step 3

Once soup is boiling add in beans, pasta, zucchini and spinach. Cook 8-10 minutes until pasta is cooked stirring occasionally.

Step 4

At this point in time if your soup is too thick thin out with the remaining 2 cups of broth. The pasta will soak up some of the broth as it cooks. Also the soup will thicken up the next day so you can thin out with broth or water if need be.

Step 5

Top with parmesan cheese.