For the past few years I have wrote about the new year mantra approach I have been taking. I am not one for resolutions because I don't think you need to wait for a date on the calendar to better your life or make changes. A mantra is a word or short phrase that is repeated frequently. For me setting a mantra for the New Year is so I always have that phrase to come back to. 2018 was the year for me to "embrace change" since that was the year our baby girl was born. This past year was my year for "self care". But it wasn't really.
I did my best. Well, maybe not my best. But I did what I could to give myself some time back. I had all good intentions of really carving out time for myself every day. I started the year going to yoga three times a week which was great considering I hadn't been doing ANYTHING consistently even once a week.
In the beginning of the year I even started tracking everything with a planner. For maybe a month. Then life got in the way. My daughter still wasn't on a consistent sleep schedule. We sold our house, and then had our new house be delayed. So we rented back our loft with boxes packed up all while Isley decided to start walking. It was not ideal and crammed. Finally we then moved into our new place. Shortly there after we went through two deaths in my husband's family that involved us traveling out of state. I mean at this point I am just making excuses but the reality is life was BUSY.
Then I had a girl reach out to me about Beach Body. There was a new workout launching and she asked me if I wanted to be a part of it. In my head I was so ready to tell her no. I didn't want to start a routine for four weeks and then stop when we went on vacation. But I KNEW that was just an excuse for me to say no. So instead I said yes. And I started again!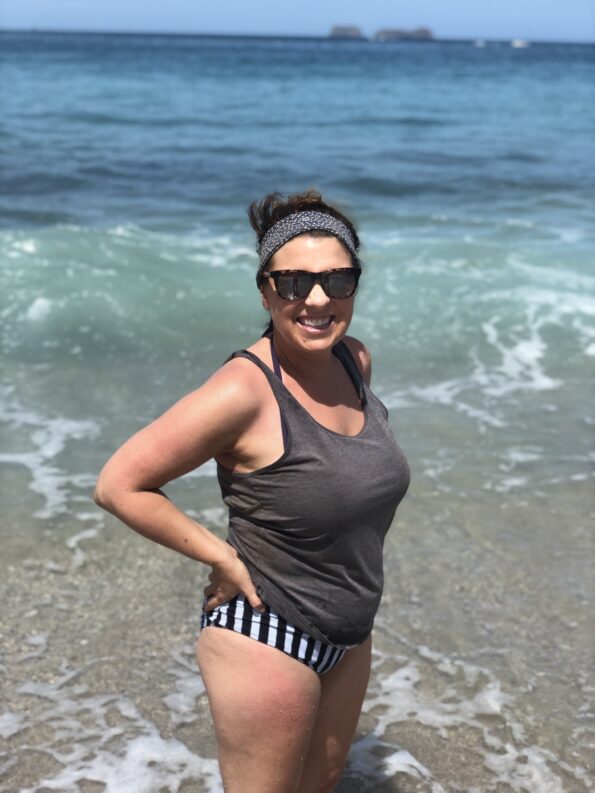 I didn't commit to working out every day. Even four days a week was four more than I had been doing before. The biggest thing for me is I was actually giving myself thirty minutes a day to do something for ME! It made me feel so much better doing so. I was even making it to the yoga studio more often then as well. I tried to block out my work calendar and when I could sneak away at lunch.
The past month I have been in a rut. The Holidays have taken so much of my time. But more so I have made the choice to enjoy a little more and make time with friends a priority. And that's ok. That is balance.
But going into the new year I am giving myself the forgiveness and grace to start again. I didn't fail. I am not sad about 2019 at all. 2019 was a GREAT year. I may not have had daily self care. Some weeks my only self care was the ten minutes of alone time I had in the shower. But I wouldn't trade the chaos for any of it.
2020 is my year to truly begin again. I am going to keep trying to make time for myself a priority. I bought a new planner. Years ago I used to be a morning person. I would wake up at 5am and workout and I loved it. Over the years I have morphed into a night owl. But I find that's not working for me. So I am slowly going to try to change my habits and reclaim my morning routine. It might be the only time in the day I have for myself.
So whatever it is you have been putting off, don't wait. If you had a hobby or a goal that you stopped working on, pick it back up. If you are looking to make a change in your life why wait any longer? It's cliche to say but there really is no time like the present. The future is not guaranteed. So whether it's a random Monday or the New Year, the time is now. It's your time to begin again. Happy New Year to you all. I hope it's one full of happiness and good health!