Fall is finally here. Even though lately in Michigan it doesn't feel like it. One of my favorite foods of fall are all the varieties of squash. Pumpkin, acorn, spaghetti, butternut just to name a few. The one thing I find though with squash recipes is everything seems to be sweet. I prefer more savory dishes with the squash unless I happen to be baking. So I played around in the kitchen to try to whip something savory and squashy up.
If you look up butternut squash recipes it tends to be paired with brown butter or in a cream based sauce. I wanted to make pasta but use a tomato base. So I figured I could add the squash to a regular tomato base and skip the cinnamon and sugar.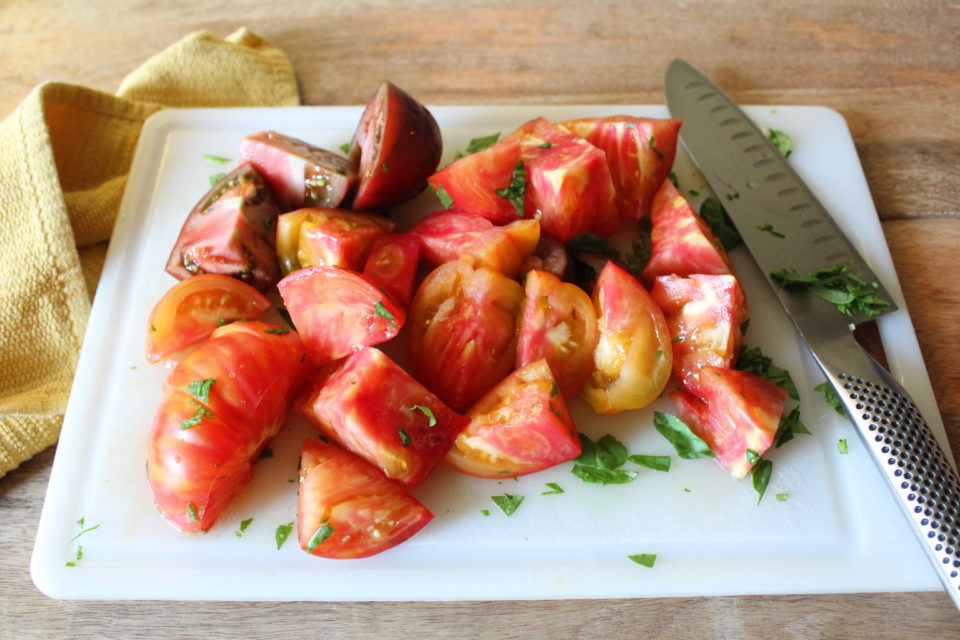 I made a quick tomato sauce by sautéing onions and garlic together. After the onions were cooked I added a combination of fresh and canned tomatoes (San Marzano are my favorite!) to the pan. Then the bell peppers and squash were added to the sauce. I cheated by using frozen cubed squash. This sauce gets pureed so it doesn't matter that the squash was in chunks.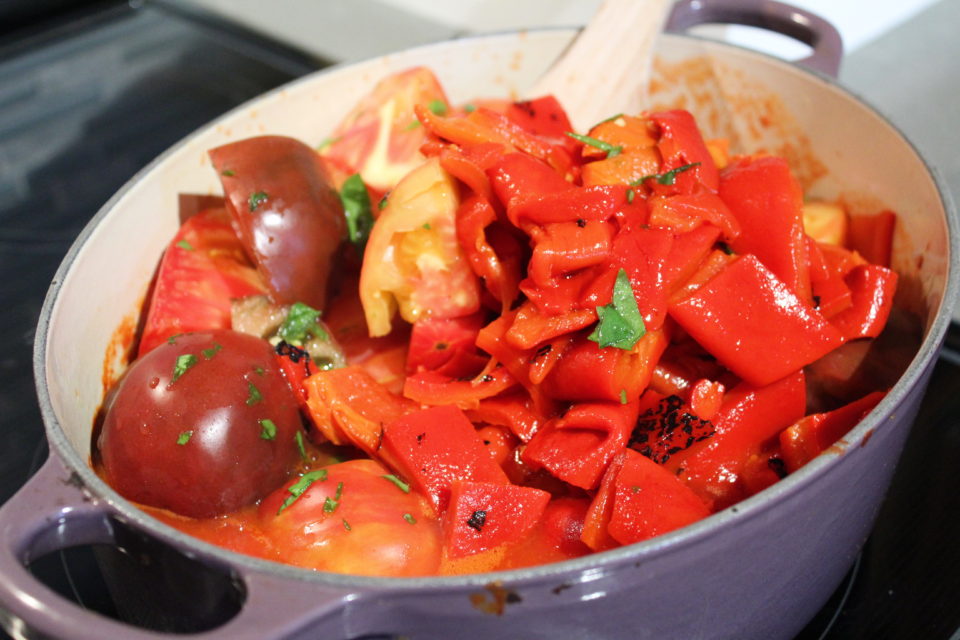 Finally I pureed the vegetables in my Vitamix once they had cooked. But if you don't have a Vitamix you can use a regular blender. By pureeing the sauce the seeds from the tomatoes go unnoticed. The red peppers add a subtle smokiness to the sauce.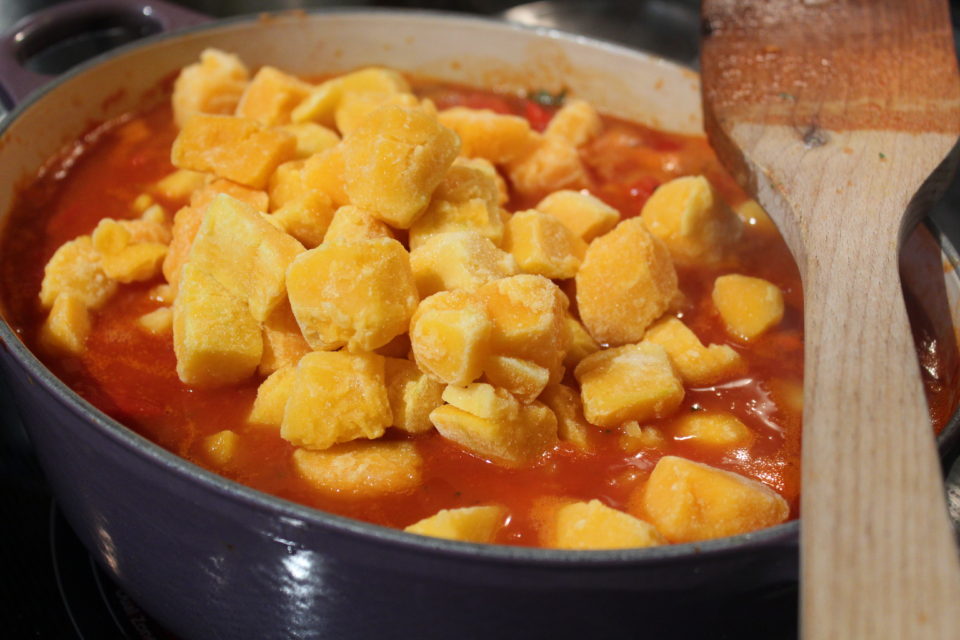 While this sauce is very simple to make it is packed with flavor. I used this sauce to make a stuffed pasta but you could use this simply over spaghetti. Or if you wanted MORE squash in the recipe you could cook spaghetti squash for the "noodles" and use the sauce over that. It is a nice versatile fall sauce that could put a new spin on an old favorite.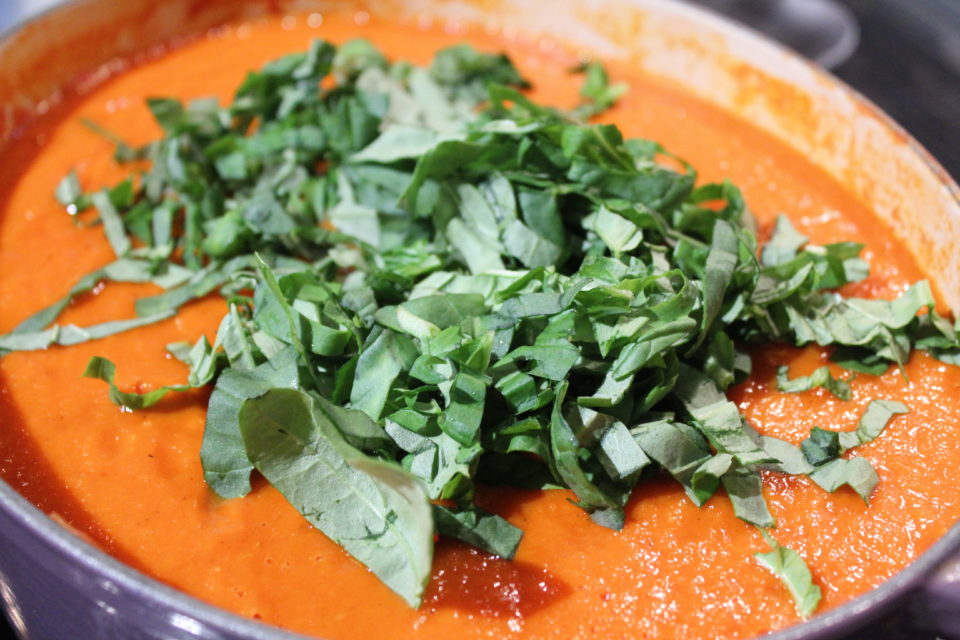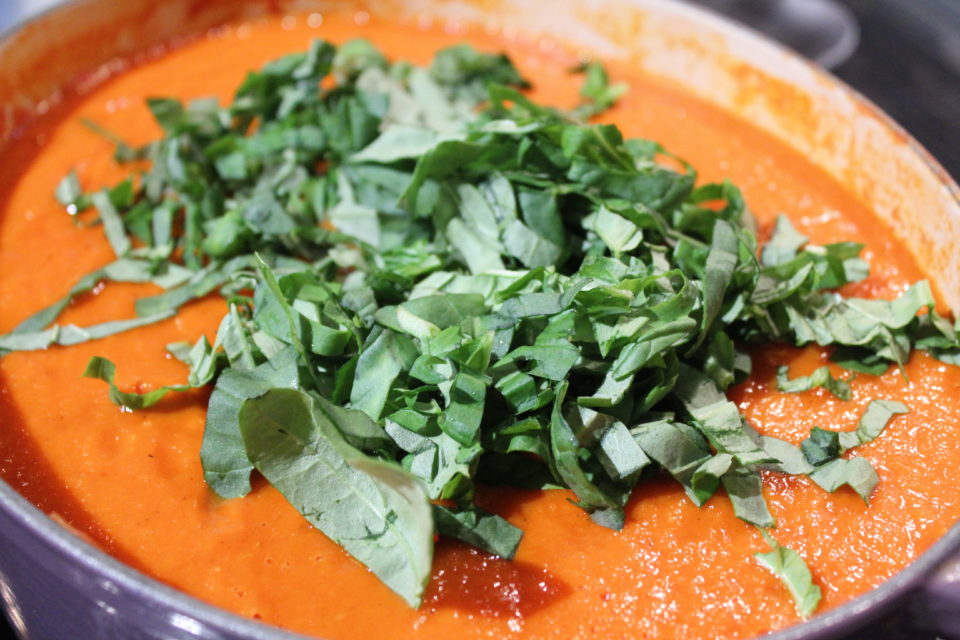 butternut squash sauce
2017-09-25 20:03:54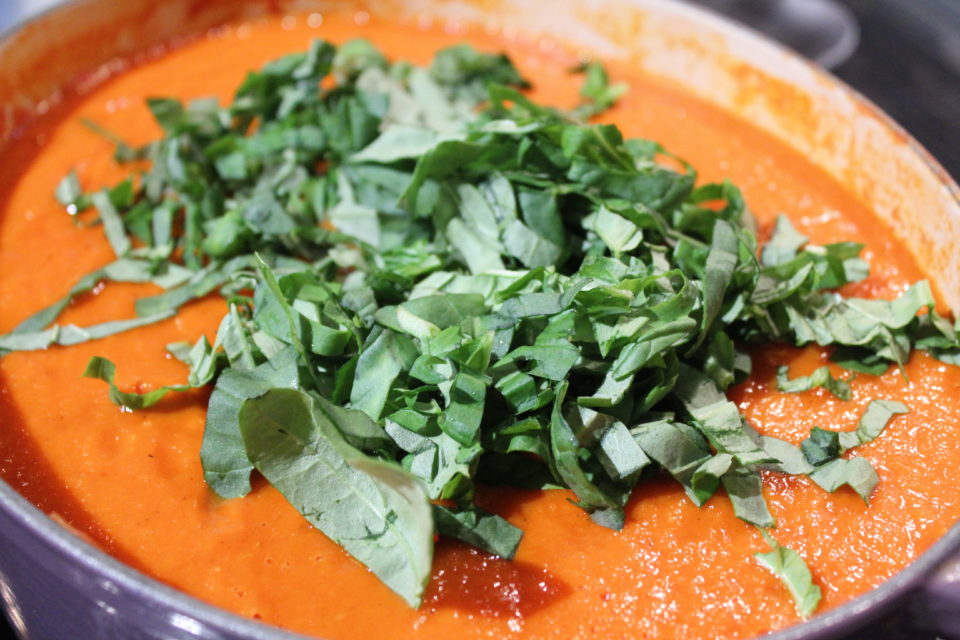 Ingredients
1 28 oz can of whole tomatoes (san marzano are preferred)
1 16 oz jar roasted red peppers, drained and rough chopped
3-5 fresh tomatoes, rough chopped (I used heirloom so they were big and I only needed 3, if using romas or campari use 5)
5 cloves of garlic, whole
1 yellow onion, diced
16 oz frozen butternut squash
red pepper flakes to taste
large handful of basil
Instructions
In a large pot or dutch oven sautée onion, garlic and red pepper over medium low heat with olive oil until tender, about 12-14 minutes. Add in whole tomatoes, lightly mash with a fork or potato masher. Add in fresh tomatoes, peppers, and squash. Season with salt and pepper. Let cook 10-15 minutes so squash thaws and flavors merry. In batches transfer sauce to a blender or food processor (my Vitamix works really well) and blend until smooth. Add back to pot and stir in basil. For a creamier version add 3-5 TBS of heavy cream. Serve over any pasta of your liking or spaghetti squash.
eat.breathe.love https://eatbreathelove.net/
Save
Save
SaveSave
SaveSave
SaveSave