This easy broccoli cheddar soup recipe is not only flavorful but very easy and quick to make. Using frozen vegetables helps save time!
I LOVE a good broccoli cheddar soup! Panera has one of my favorite versions. When I was little my grandpa used to make cream of broccoli with chicken soup that was also good. But it was a little runny and made with full fat milk which these days I don't really use or consume. I love the thick and cheesy versions!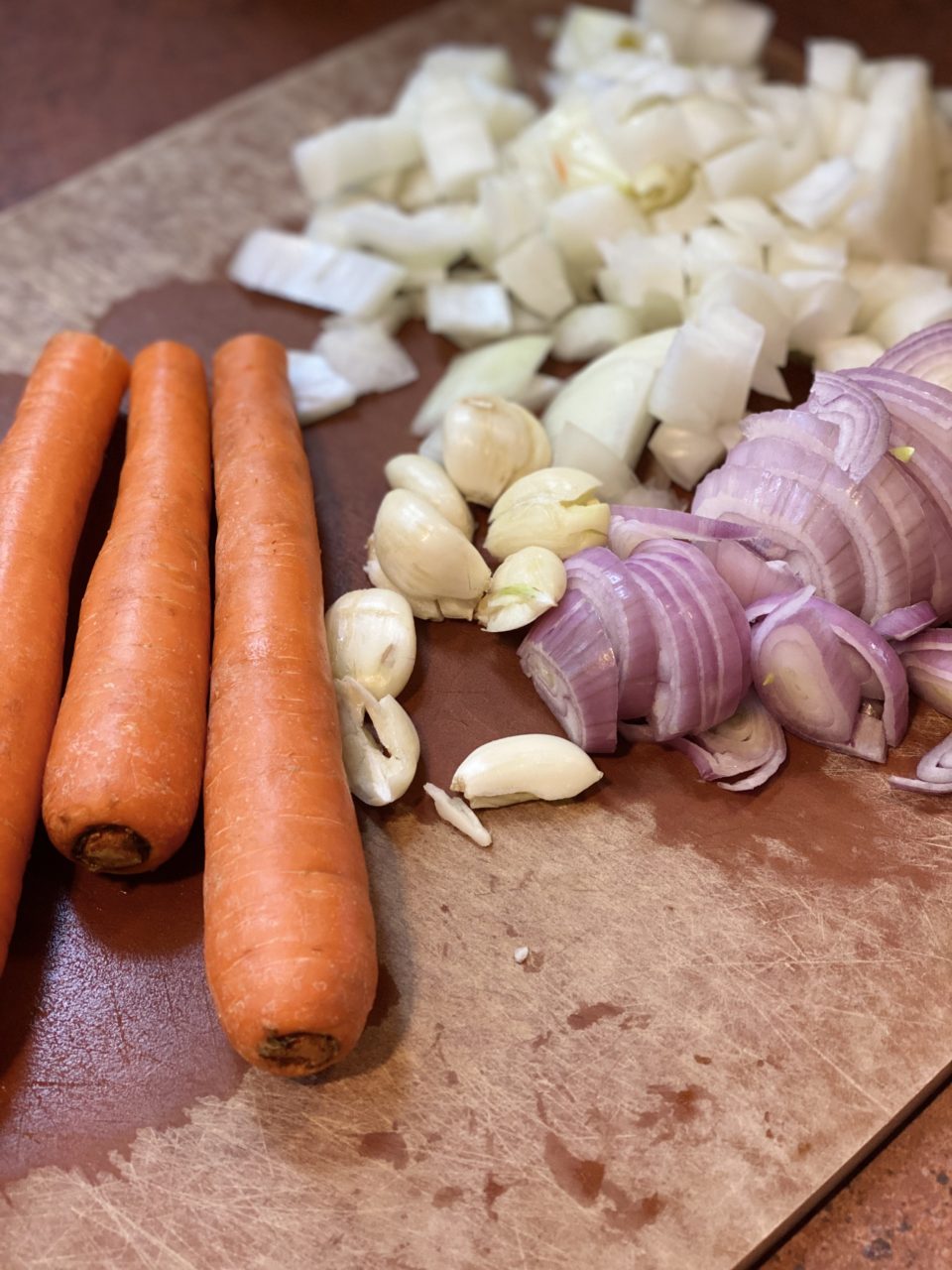 Over the years I have been playing around with recipes to come up with something I deem comparable to my favorites. While I love the cheesiness of broccoli soup I know it brings extra calories and extra fat so I try to offset that with my other ingredients. For starters I ditch the milk. You don't need it and here is why. You can thicken a soup with out milk or even a roux in this case.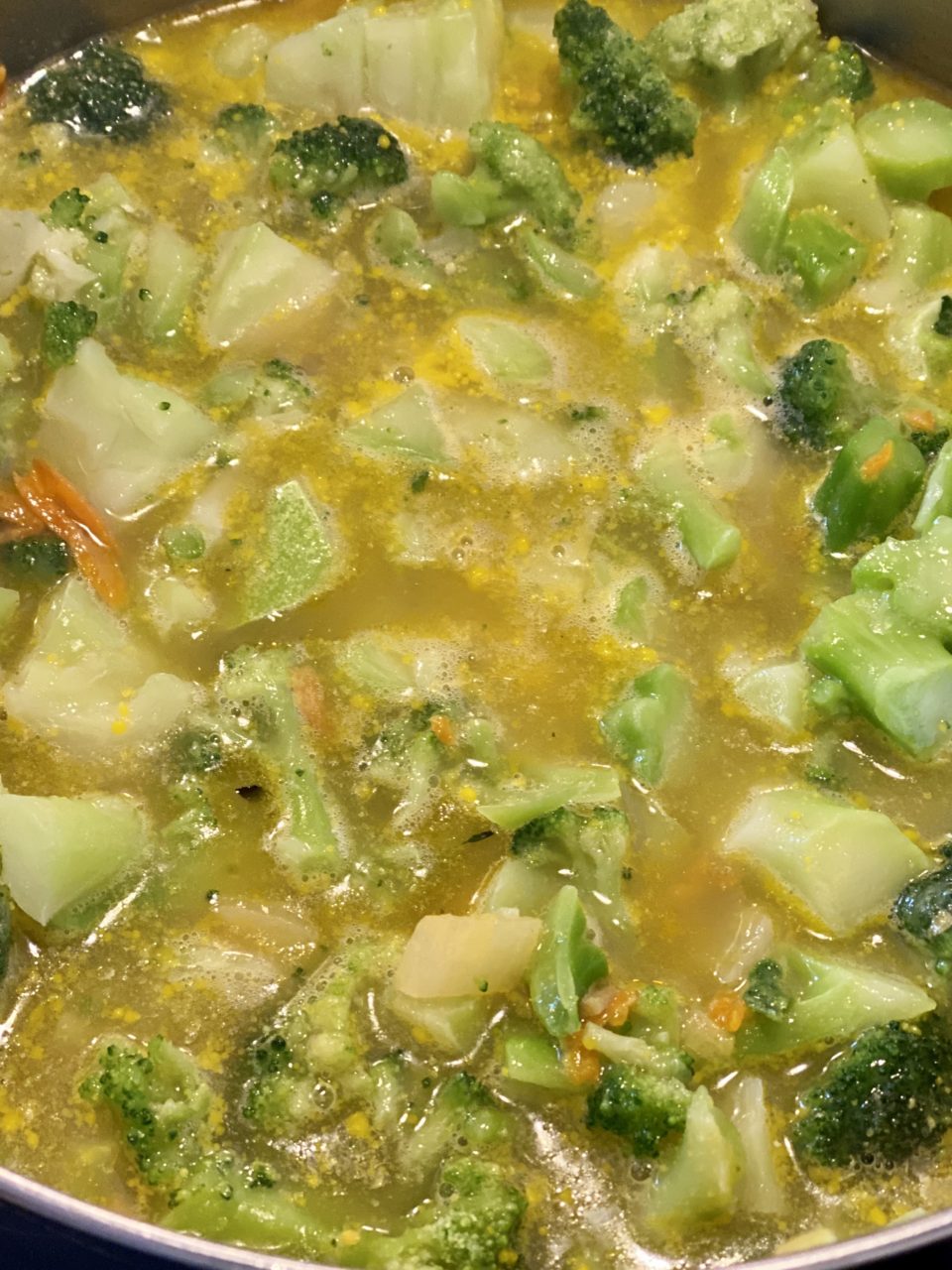 The trick is to blend your soup to get it thick. I start by putting all my veggies in a pot. Then I add in frozen broccoli and cauliflower with just enough broth to cover the veggies. The veggies get blended up after they are cooked. Lastly, I take a second bag of frozen broccoli that I rough chop that and throw it in the blended soup. This helps provide those nice chunks of broccoli through out the soup.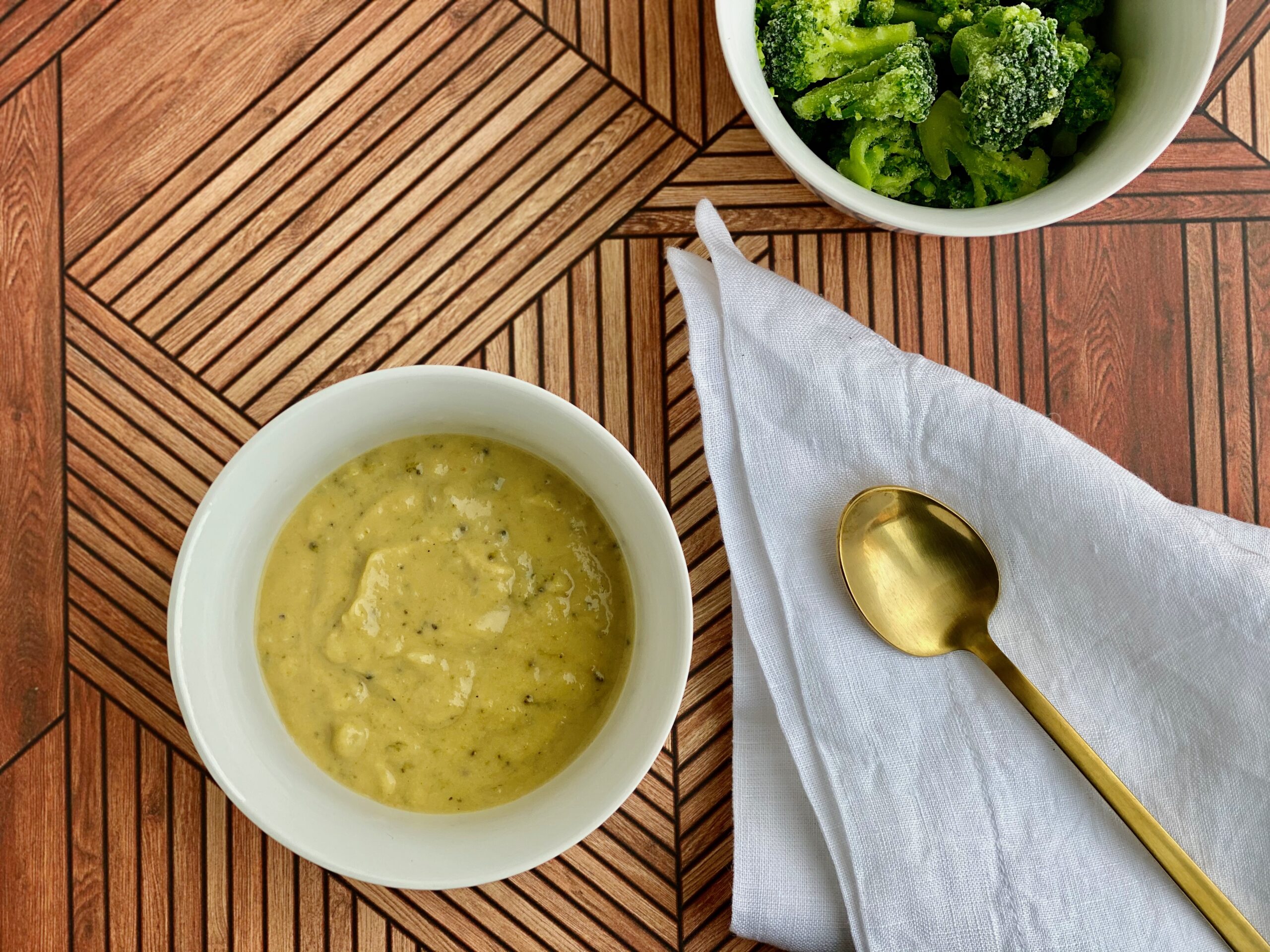 I also find if you use a good strong cheese you can use less of it. Which also helps save some calories and fat. And a good broth really helps enhance the flavor of this soup. I have been using a lot of chicken bone broth in soups these days but if you are a strict vegetarian you can swap out a veggie broth for this instead.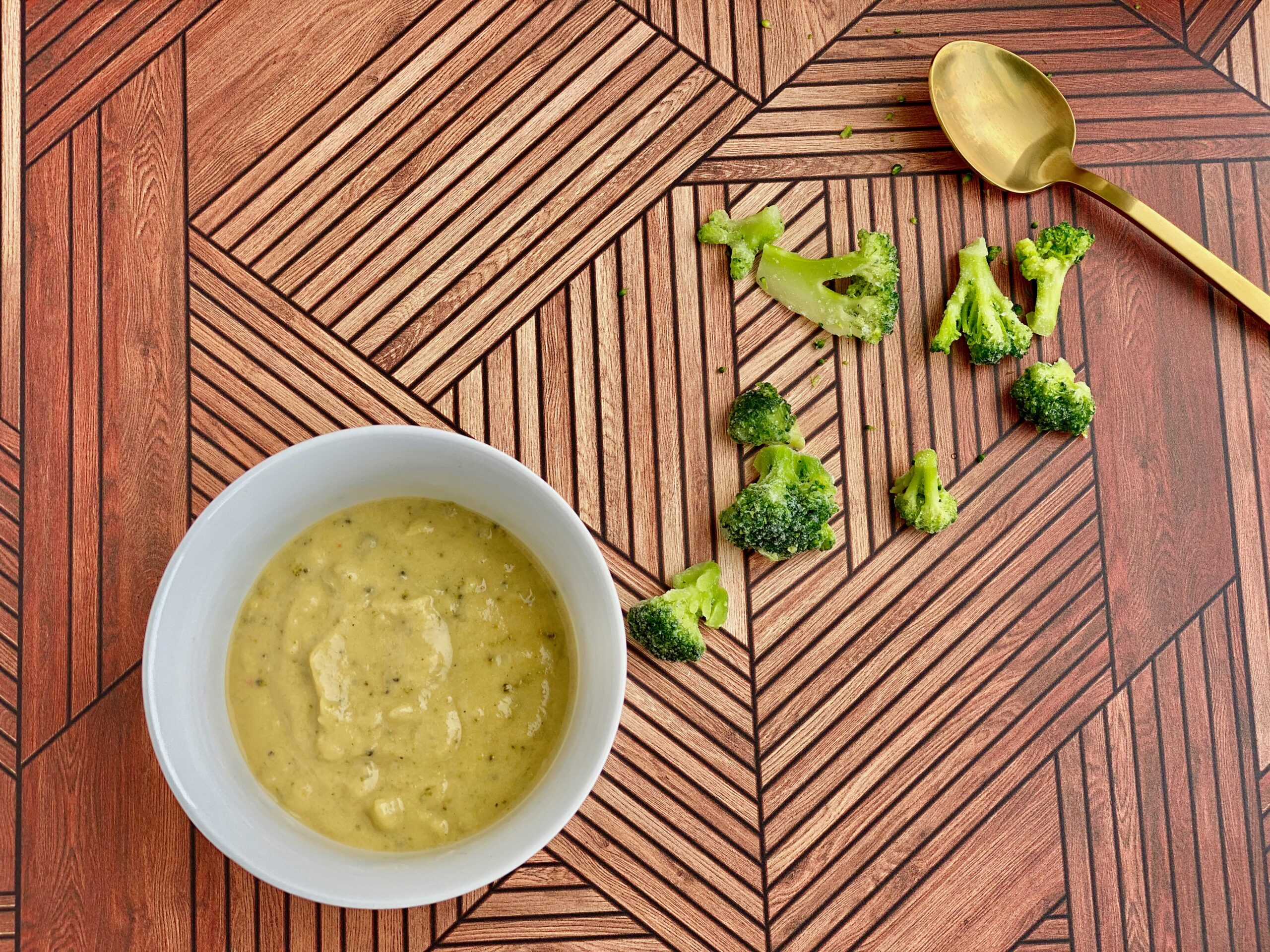 While this version of broccoli cheddar soup isn't exactly like Panera's I personally think it's a close second. Plus this is an EASY version of a broccoli cheddar soup and that alone makes it worth it. But you can make it in the same amount of time it would take you to do takeout! Enjoy!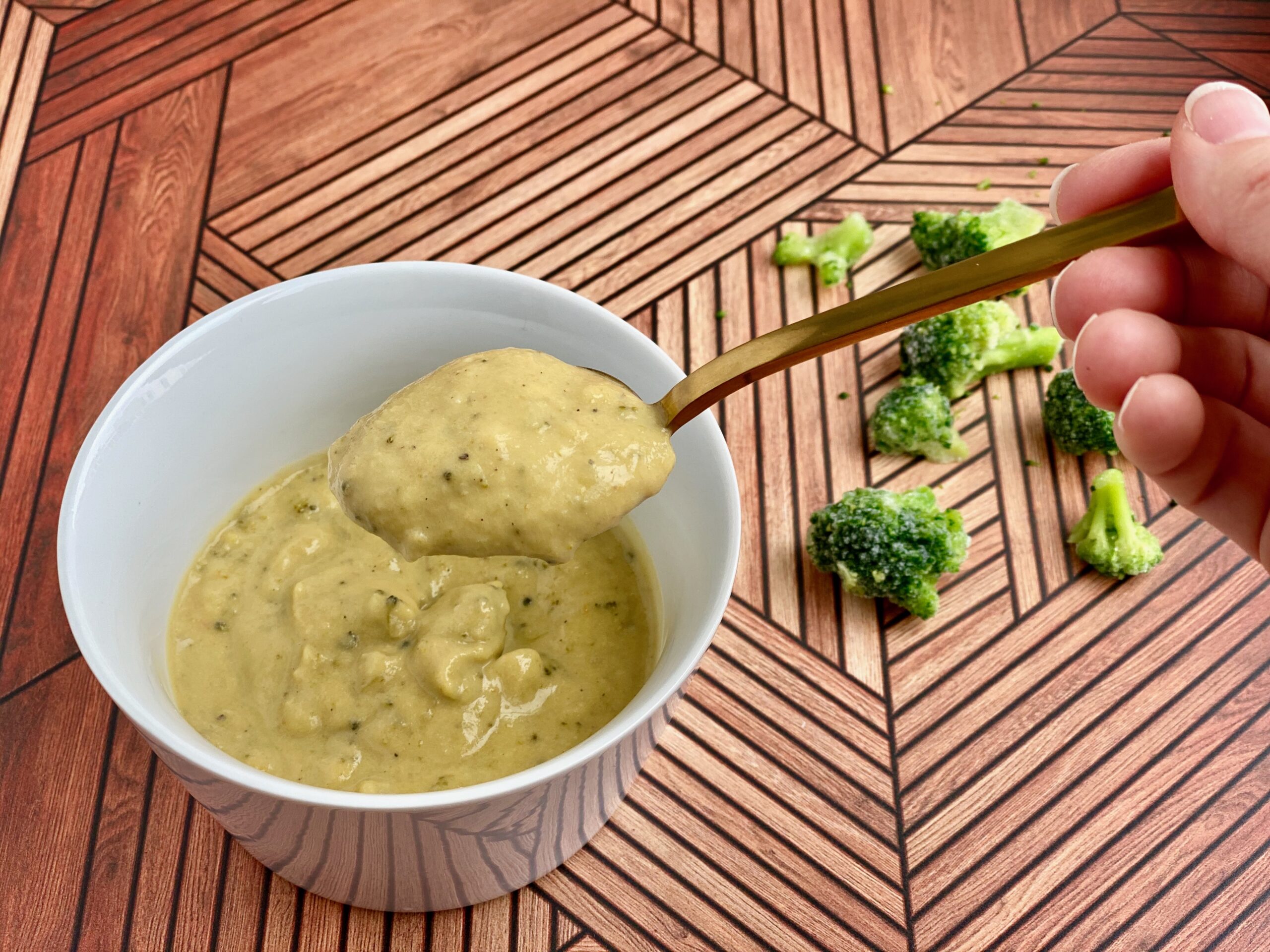 Print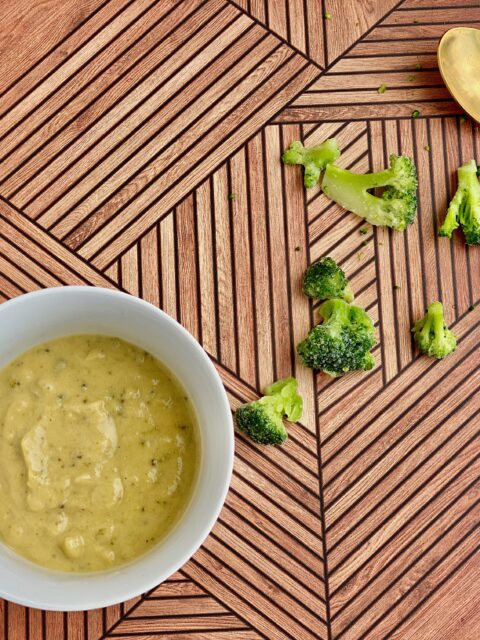 Easy Broccoli Cheddar Soup – Soup Sundays
---
Author: Karissa P
Total Time: 30M
Yield: 4-6 1x
2 16 oz bags of frozen broccoli
1 16 oz bag of frozen cauliflower
3 shallots, sliced
5–6 garlic cloves, rough chopped
1 yellow onion, large dice
1 c grated carrots, or 3 carrots grated
6–8 c chicken or vegetable broth
1/4 tsp nutmeg
2 bay leaves
a few sprigs of fresh thyme
2 c sharp cheddar cheese, grated (I prefer to grate my own I find it melts better since pre-grated has an enzyme on it to preserve it)
splash of heavy cream
white pepper (I prefer white in this recipe but black pepper would work as well. Just be careful because a little white pepper goes a long way!)
---
Instructions
In a large soup pot sautée shallots, garlic, onion and carrots in 1-2 TBS olive oil or butter over medium low to medium heat. You don't want the veggies to brown. Cook 12-15 minutes or until soft.
With kitchen twine make an herb bundle with the thyme and bay leaves (this makes removing them out of the soup later easy!)
Add in 1 package of the broccoli, cauliflower, nutmeg, herb bundle and enough broth to just cover the vegetables (probably 4-6 cups). Season with salt and pepper. Bring up to medium high for a gentle boil. Cook 10-12 minutes.
While soup is boiling with the other package of broccoli, chop into bite sized pieces and set to the side.
Remove the herb bundle. In batches, puree the soup and return to the soup pot. If the soup is too thick use your remaining broth and thin out to the consistency you like.
Add in the chopped broccoli and heat over medium heat for 10 and let the frozen broccoli cook.
Stir in the cheddar cheese in small handfuls and let melt before adding more. Once cheese is incorporated stir in the heavy cream and serve.
Prep Time: 5M
Cook Time: 25M
Category: soup
Keywords: soup, broccoli, broccoli cheddar