It's that time of year again. A New Year for new beginnings, new resolutions, for some even the "new year new me" attitude. But I don't do resolutions. Not my thing. If they are yours and they work for you, that is great. I just don't like having January first being THE DAY for changes. I appreciate that for some it's the jump start to new habits but for me ANY day is a chance to start something. So I come up with a mantra that I can use for the year. It's something that resonates with me at the end of the year. Instead of new year, new me I have new year new mantra. For 2022 it's return to me.
Looking Back at the Silver Linings
Last year's mantra for me was finding silver linings. After the year of 2020 I knew 2021 probably wouldn't be a cake walk. As we navigated the second year of COVID I knew I would have to find joy in the little things since the world would not be back to normal.
There were so many silver linings last year despite the chaos that the year had. We were home from work until July which meant that we could take extended trips since we could work from anywhere. We spent December of 2020 and part of 2021 in Florida. Something I would have never been able to do unless we were retired. We took a few more lengthy trips up to the UP where I am from.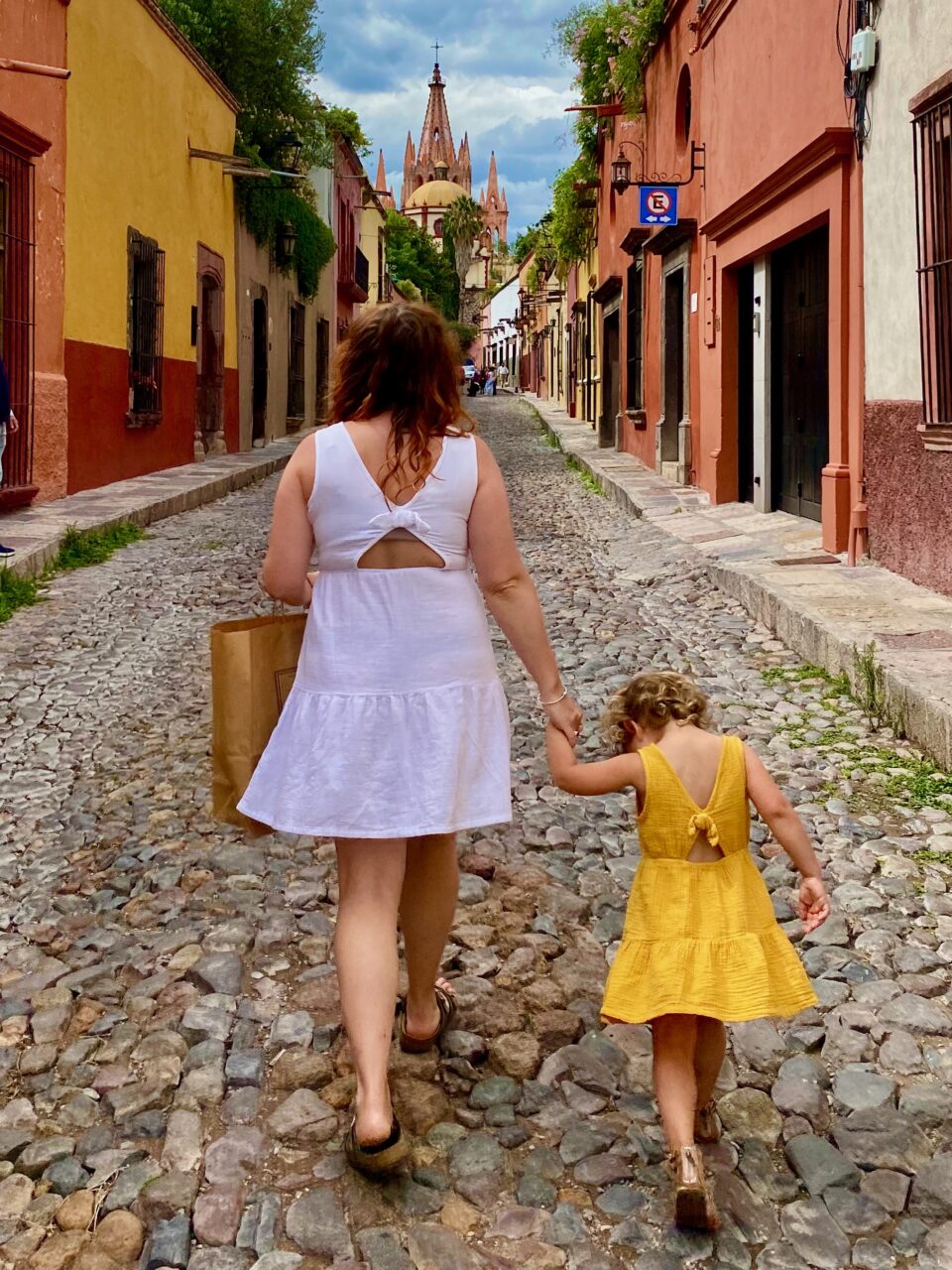 But we finally actually got to travel again. We were asked to go with my friend to Mexico with our daughter and finally did something spontaneous and booked the trip within twenty four hours. While it wasn't so much of a vacation as it was parenting in a different city it was so great to expose my daughter to a different culture and have her understand not everyone is like us. By the end of the trip I loved hearing her say "Hola" and "adios" and start assimilating to a different culture in her three year old way.
My husband and I got to take not one but two solo trips together which was MUCH needed. My mom volunteered to take our daughter a few weeks before our family trip to Costa Rica. I happily canceled her flight to spend a week with with our friends kid free. One of the best days of our trip was a day we spent at the beach club. We had planned for some fun in the sun. The weather took a turn and a HUGE storm blew in. We could have packed up and left and been sad. But instead we stayed and danced in the rain and had one of the best days of our whole trip – silver linings!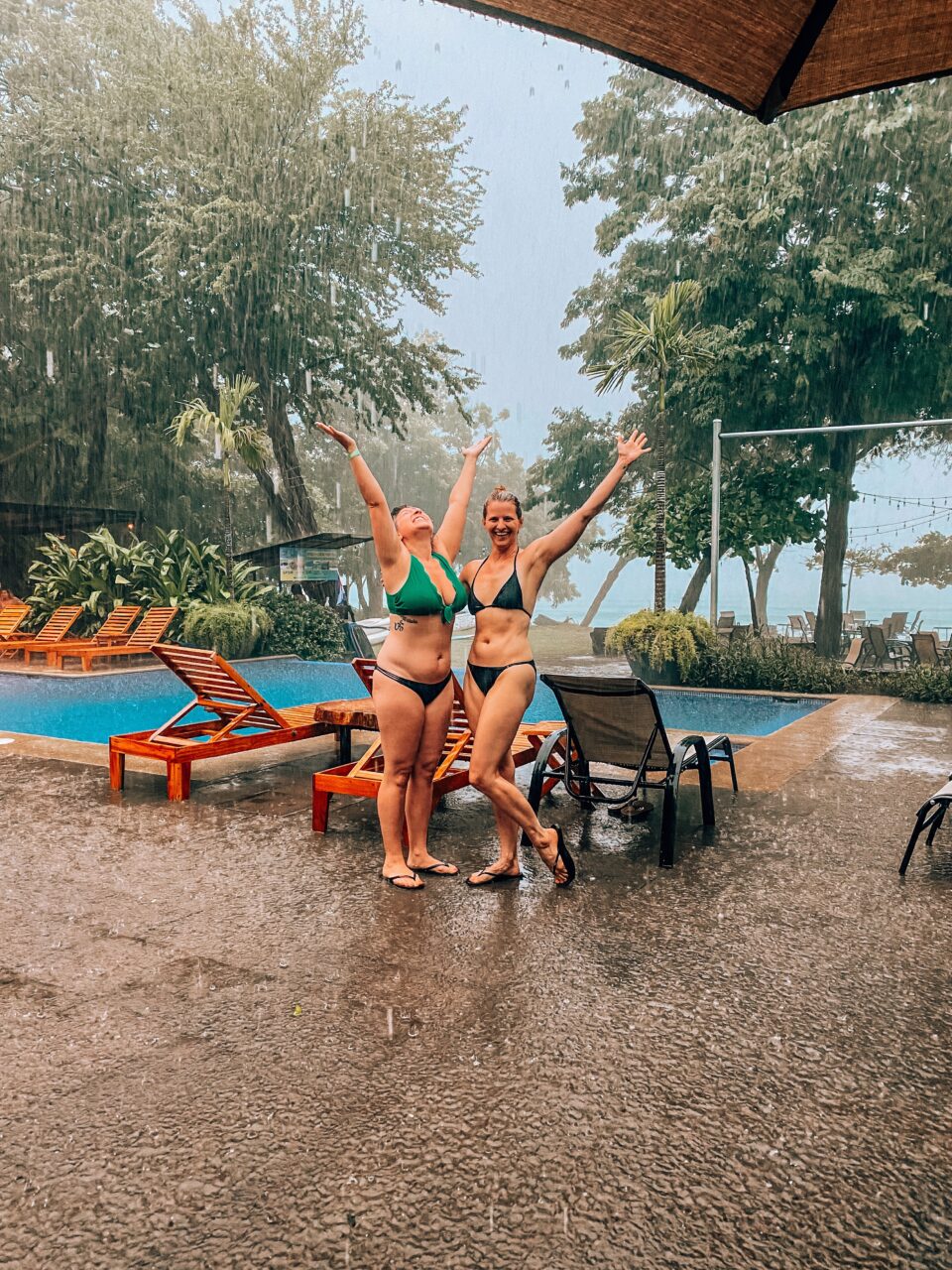 Challenge Brings Change
Despite the silver linings this year was a really hard year for me. My mental health suffered more than it ever has in my life. Work became crazy in the beginning of the year. It affected me so much I started therapy. And through therapy I uncovered and unpacked a lot.
Not only was work mentally tough but my marriage was strained. There was so much tension in our house due to us both working from home that our relationship became impacted. Through therapy I learned ways to communicate better. We had lots of serious talks about what we needed in our relationship to be happy. Kids change everything. I knew that when she was born but man three is a hard age. Not just as a parent but as a spouse. The challenge of parenting can definitely take a toll on a marriage.
Return to Me
Through the past two years with COVID the world has changed so much. And so have I. But I have noticed lately this person I am today – it's not ME. I returned to my physical health, after a year and a half of taking care of my daughter full time I started putting myself first and movement is an every day part of my life again.
I have been working on my mental health all year. Even though I am in a much better place than I was eight months ago I still go to therapy once a week. Occasionally I will meditate and journal as well as extra things for my mental health.
But I still don't feel like ME. I know that sounds weird because I obviously am me. But I don't feel like I am the best version of me. My husband made a comment to me that he wished I could be the 2016 version of me. And I didn't really understand it. But I do now. A few years ago I was HAPPY. I wasn't angry, I wasn't anxious, I was positive and did things that truly brought me joy.
Working full time, being a mom, keeping up with the house work – it's a lot. And I don't have a lot of free time anymore to do things that truly serve me. My days of going to yoga six times a week and spending Saturdays going to brunch and getting massages are long gone. Us picking up and randomly jetting off to Europe can't happen anymore as easily. And those are things I loved about my life that truly made me happy. How can I return to me?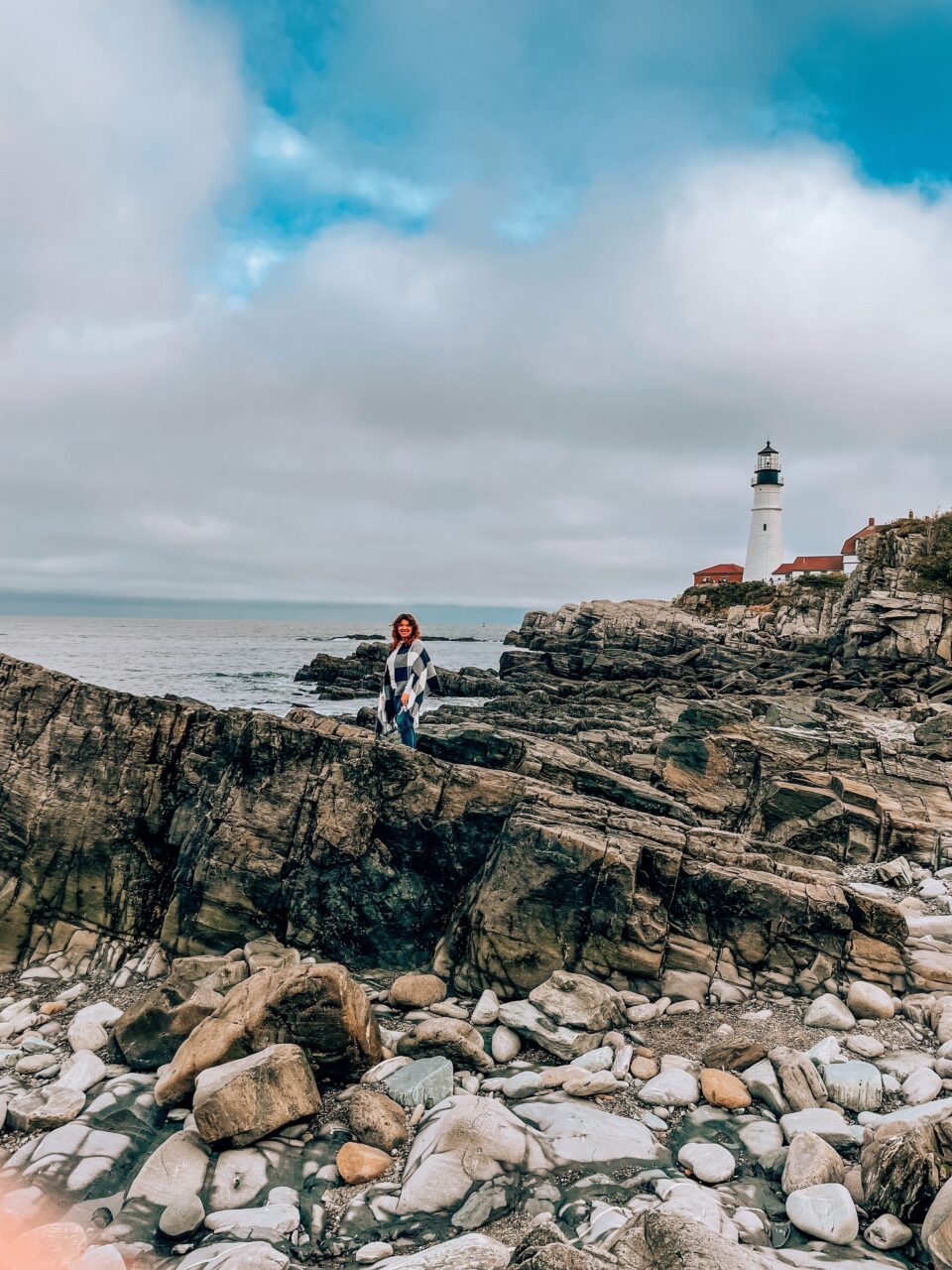 Happiness Takes Sacrifice
So in 2022 I need to find things that make me happy again. As I return to me I need to create the life I want that will enable that. And that might come with sacrifices. That might mean loss at the same time. I need to give up all the things that don't serve me. I don't a lot of time during the week so I cannot spend one ounce of it on things that don't truly bring me joy.
If that means I need to pay to have someone do my laundry I am going to do that. (Because I HATE doing laundry!). To spend more time with my family I might need to set some boundaries at work and work less. Because my family is important to me and I don't feel like I have enough time with my daughter. I need to continue to say no to things I don't want to do. That might mean that friendships change as well. If friendships become a lot of work and a lot of drama I don't have time for it. Things right now for me need to be easy and joyful.
While the 2016 version of me is long gone, the world has changed too much to bring her back, a new improved version of that girl is out there. 2022 is going to be my year to return to me. It will be a year where I focus on truly being the best version of myself I can be. The best Birthday I have had to date was when I turned thirty. And I would love nothing more than my fortieth to top it. I can't wait to celebrate the return to me.
So whatever your New Years resolution or mantra it is I hope it is something that makes you happy. For 2022 I wish each and everyone one of you good HEALTH, happiness, lots of laughs and new adventures. Cheers to a New Year!