There are some nights when I don't want to cook but don't feel like getting take out either. Chipolte is a go-to for us as far as takeout goes. I love their veggie burrito bowls. The combination of beans, rice and faijta veggies are light enough from a health stand point but enough to fill you up for the night. They are actually super easy to make at home. So on nights I don't feel like cooking, making veggie burrito bowls are something that take very little time to cook.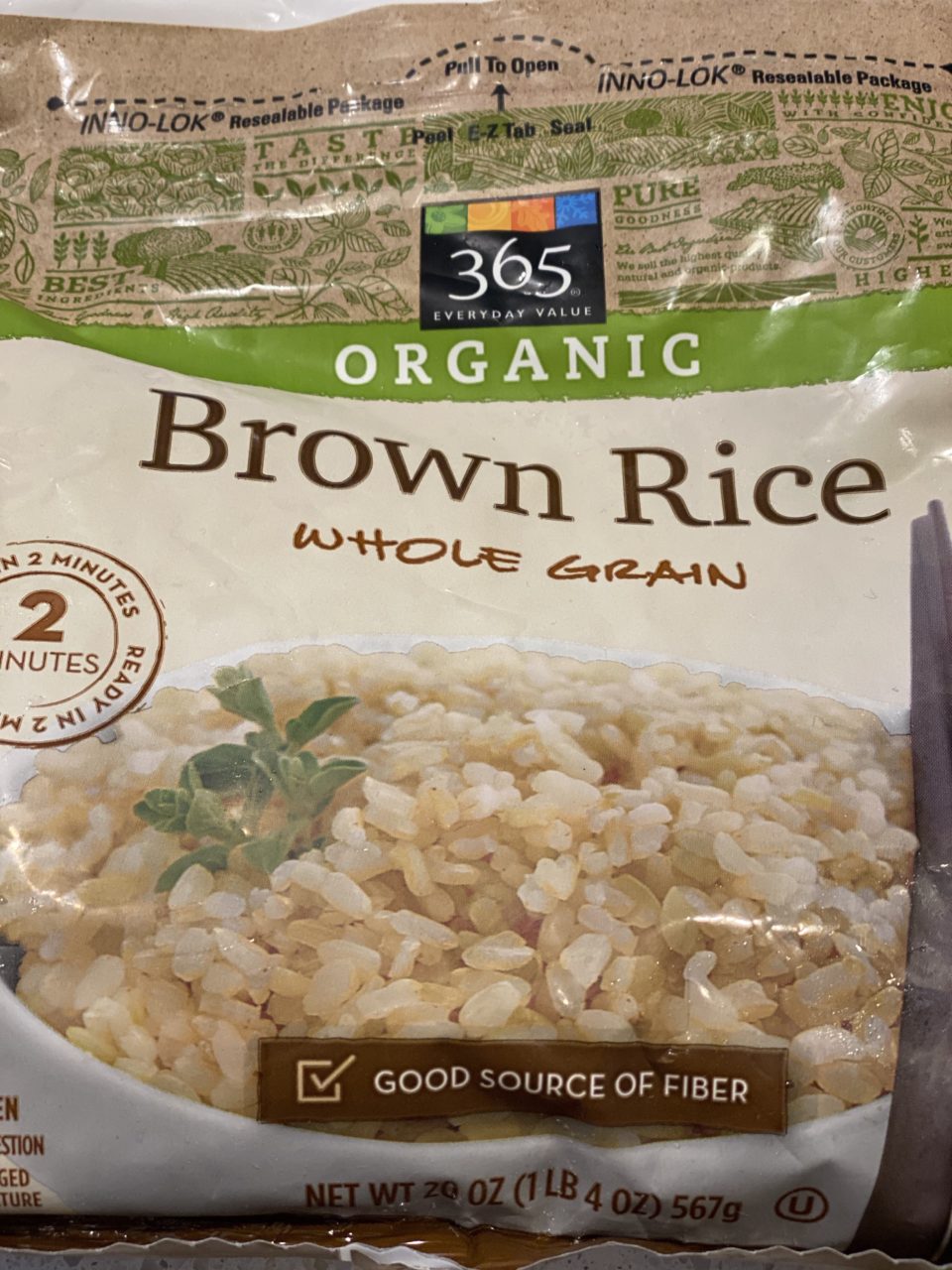 There a few tricks I learned to save time with making these bowls. First using canned beans is always a time saver. Secondly – buying already cooked frozen rice. They even have it organic! I like brown rice for my bowls but you could use whatever grain you prefer. The frozen rice only takes two minutes to cook, it could not be easier. I throw mine in with the beans that are warming up with a bunch of spices and in less than three minutes the beans and rice are done.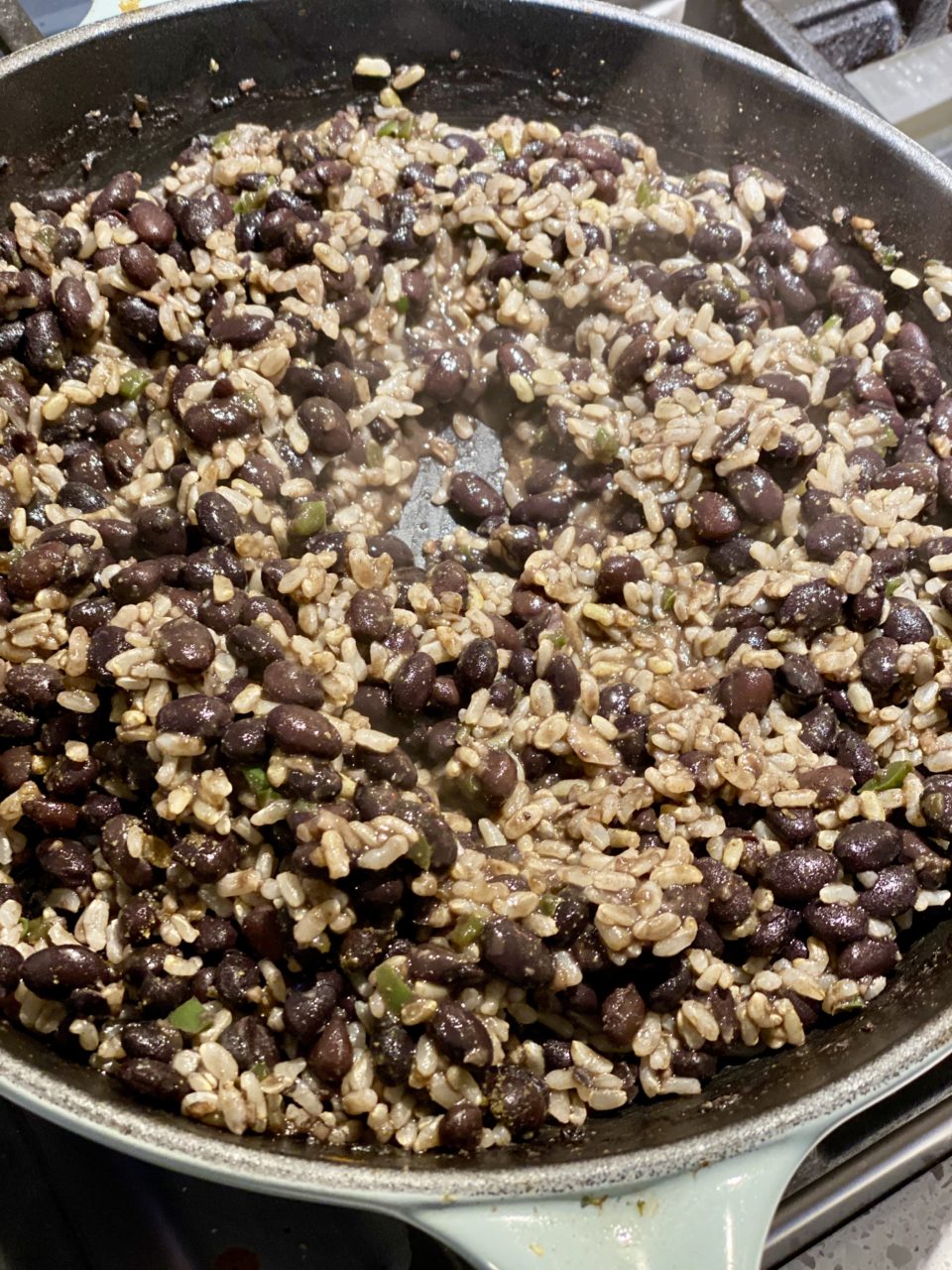 I love a ton of veggies in my burrito bowls, because duh they are VEGGIE burrito bowls! In addition to typical fajita veggies (peppers and onions) I like to throw in zucchini too just for a little something extra. I prefer to cook the veggies in my cast iron pan to get a nice sear on them. But I don't cook them too long as I like them a little crispy still. You could also use an indoor grill pan or even your outdoor grill if you prefer.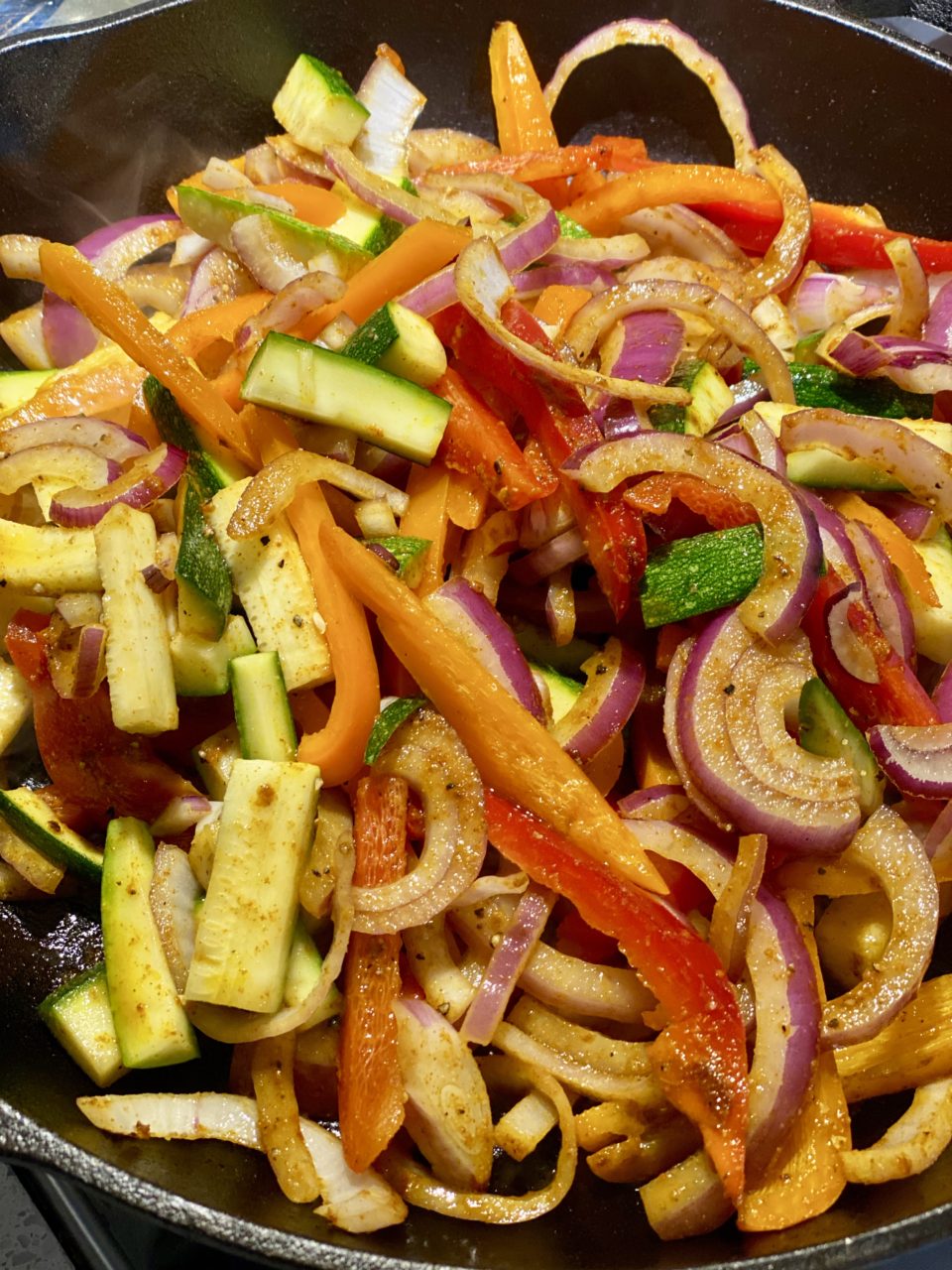 The toppings are where you can really go wild. The staples for me are cheese (omit for a vegan version), scallions and avocado. I am a cilantro hater but if you are like my husband you can load it on your bowl with a pound of jalapeños as well! Sour cream or Greek yogurt would be good if you eat either.
This whole meal comes together in twenty minutes. We can't even make it to Chipotle in that amount of time so surprisingly this is quicker than take out with minimal work. These veggie burrito bowls will satisfy your craving for takeout.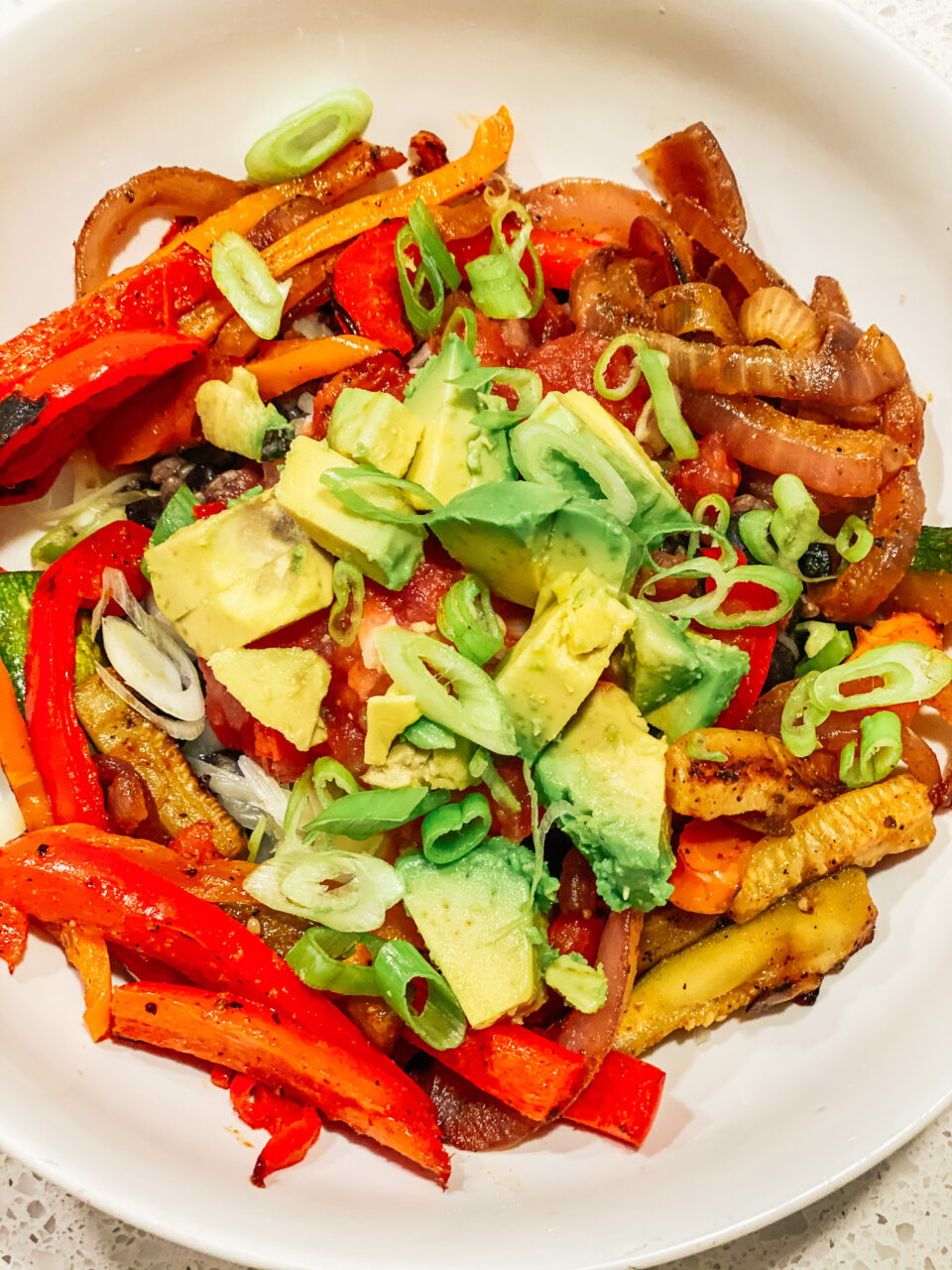 Veggie Burrito Bowls
August 12, 2020
: 2-4 (this is enough for me and my husband but he doesn't eat lunch
: 5 min
: 20 min
: 25 min
: Easy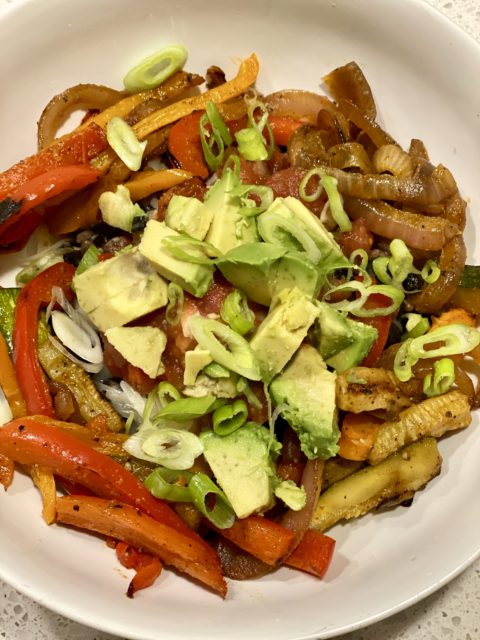 Ingredients
2 cans of black beans, some of the liquid drained
2 cups frozen rice
1/2 jalapeno, minced
2 TBS minced red onion
3-4 cloves of garlic, minced
2 TBS cumin
2 TBS chili powder
1 red onion (if they are small use 2), julienned
2 bell peppers, julienned
1 large or 2 small zucchini, julienned
olive oil or avocado oil
For toppings:
avocado
shredded cheese
thinly cut scallions
cilantro
sliced or pickled jalapeños
sour cream or Greek yogurt
tortilla chips
Directions
Step 1

If using cast iron pan slowly start to bring the heat up to medium high. In a large bowl combine veggies with a few TBS of oil, 1 TBS cumin, 1 TBS of chili powder and salt and pepper. Mix well to season the veggies. Add to hot pan. Let cook for 5-7 mins. TIP: don't move the veggies around a lot so they get that nice char on them.

Step 2

In a large frying or sauté pan add minced onion, jalapeño and garlic to the pan with a TBS of oil and cook over medium low for 2 mins.

Step 3

Add in beans and rice to the pan.

Step 4

Season with remaining 1 TBS of chili powder and cumin. Season with salt and pepper. Turn heat up to medium and let cook a few minutes for the rice to warm through.

Step 5

Scoop in your beans and rice mixture into individual bowls and top with the veggies. If you are using cheese I like to put my cheese on top of the bean mix before the veggies so it melts!

Step 6

Top with any toppings of your choice.