When my husband and I thought about having kids we always thought "either way we will be happy". If we got pregnant we knew we would love our little baby, but if we didn't we knew we would continue on with the life as we knew it. And that would be ok. Life as we knew it was full of adventure.
I used to save a ton of money for retirement. More than most twenty somethings I know. But it also left me scraping to get by. I was putting so much away for my "future" I didn't have anything for NOW. After my yoga teacher training I had a new outlook on life. You only get one! So while I was busy saving away for a future that wasn't gauranteed, I wasn't enjoying life in the present moment.
I vowed to have a balance. Save for retirement but life this life today to it's fullest. So I started seeing all the places I wanted to. Once I met my husband he was on board with my plan. He hadn't been too many places previously. A few spots in the Caribbean but that was it. So we started going as much as we could. Then I got pregnant.
I wasn't naive to think that my life would change having a child. But I also wasn't ready to slow down travel either. There had to be balance. So we started thinking. Kids fly for free until they are two. Where did Detroit fly direct to? London, Paris, Rome (been to all of those) Amsterdam and Frankfort. Frankfort was a nine plus hour plane ride. Our daughter is amazing, but nine hours is pushing it. Amsterdam it was!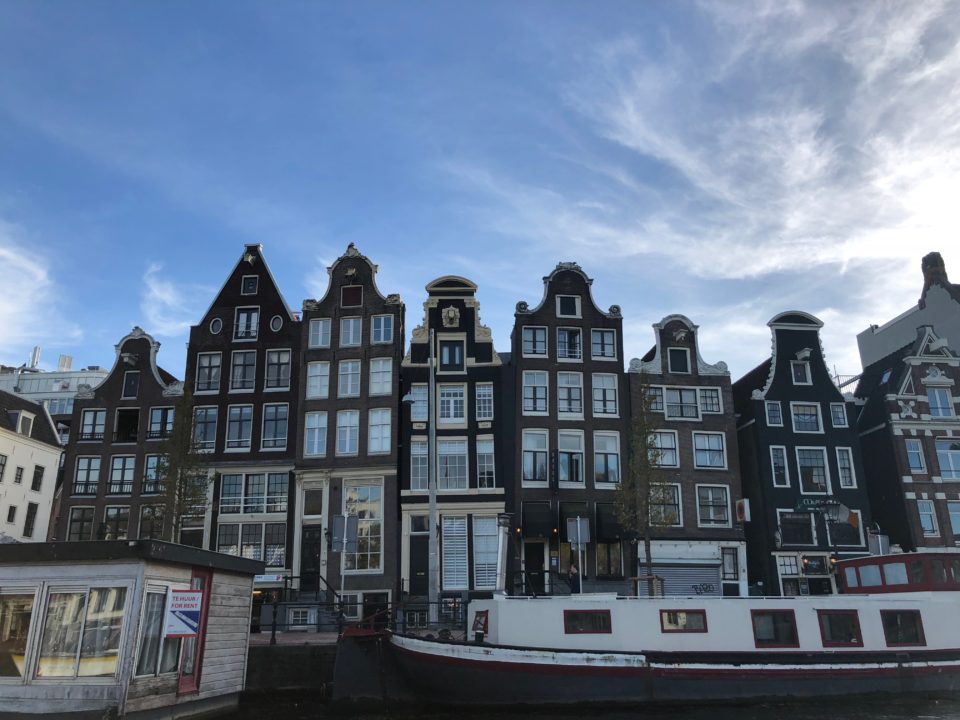 My friend had been to Amsterdam a few times and loved it. I didn't know what to expect. It's sad that the main thing you hear about Amsterdam is legal marijuana and the Red Light District. I found out in our long weekend the city has SO much more to offer than that. The neighborhoods are so quaint. Everywhere you turn you are crossing bridges and have beautiful views of the canals. The food is great. I feel like there are influences from all over. We found some amazing Italian food of all things!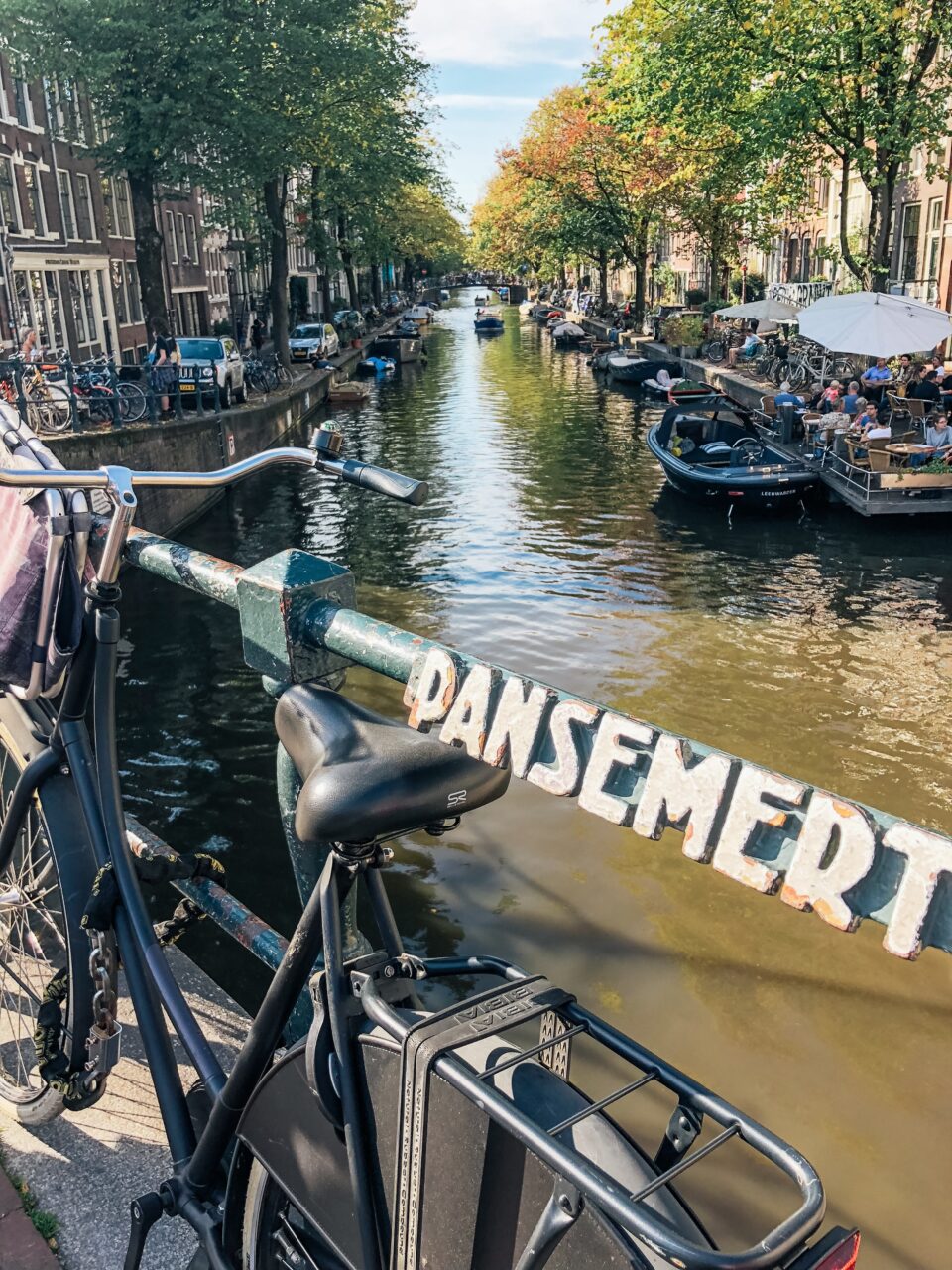 We didn't go with an agenda. The only thing I had booked ahead of time was the Anne Frank museum. We booked about a month out. They let you go in 15 minute increments and it sells out quickly. I would highly suggest buying your ticket online before you go so you don't miss out.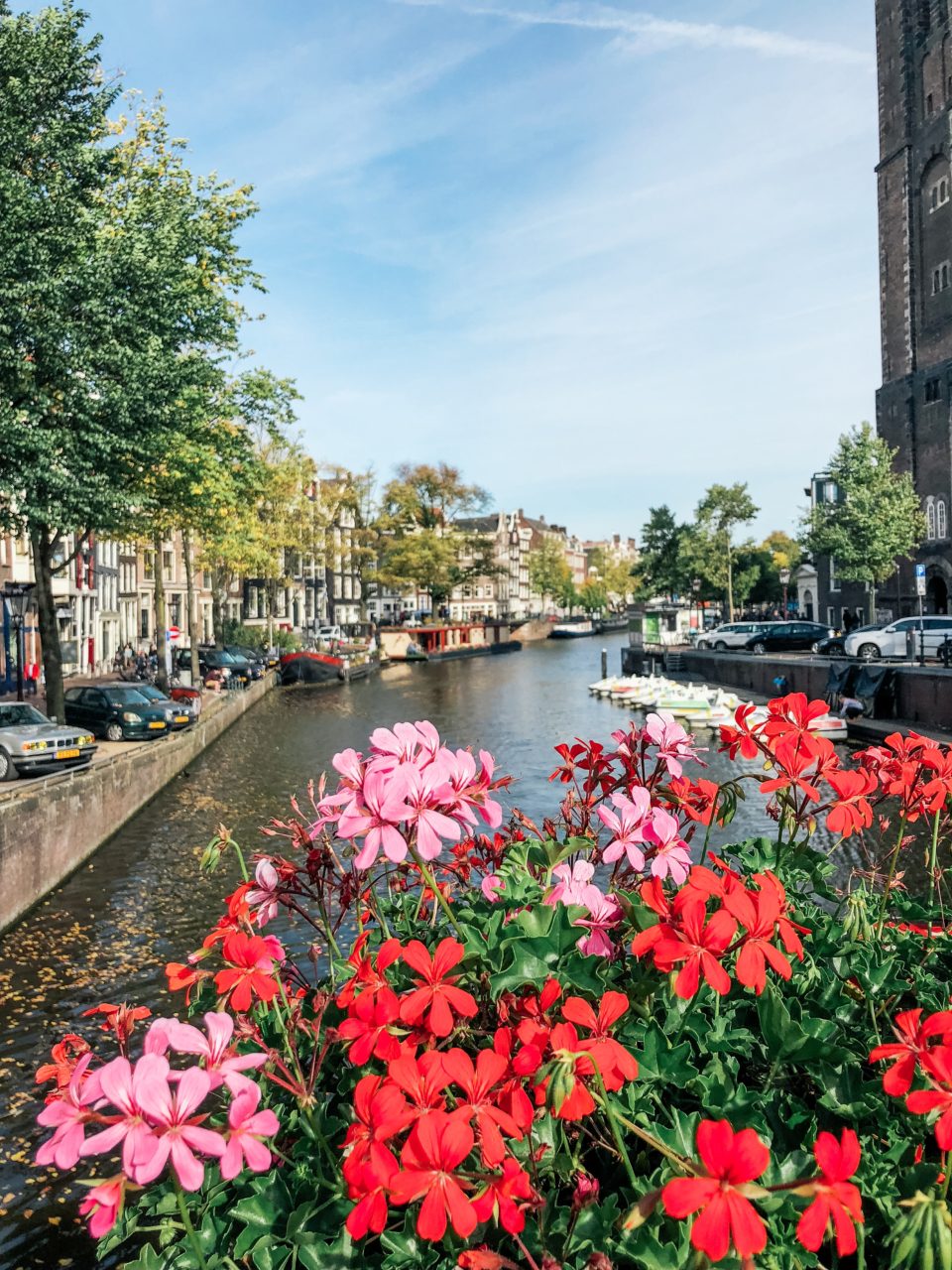 Besides that we played our long weekend by ear. With an infant I didn't want to commit to too many things because I never knew how she would be. My favorite part of the trip was just wandering around, stopping in cute shops, getting lattes (don't confuse the "coffeeshops" with "cafes"!), finding cute places for lunch and sitting outside for drinks on the canals.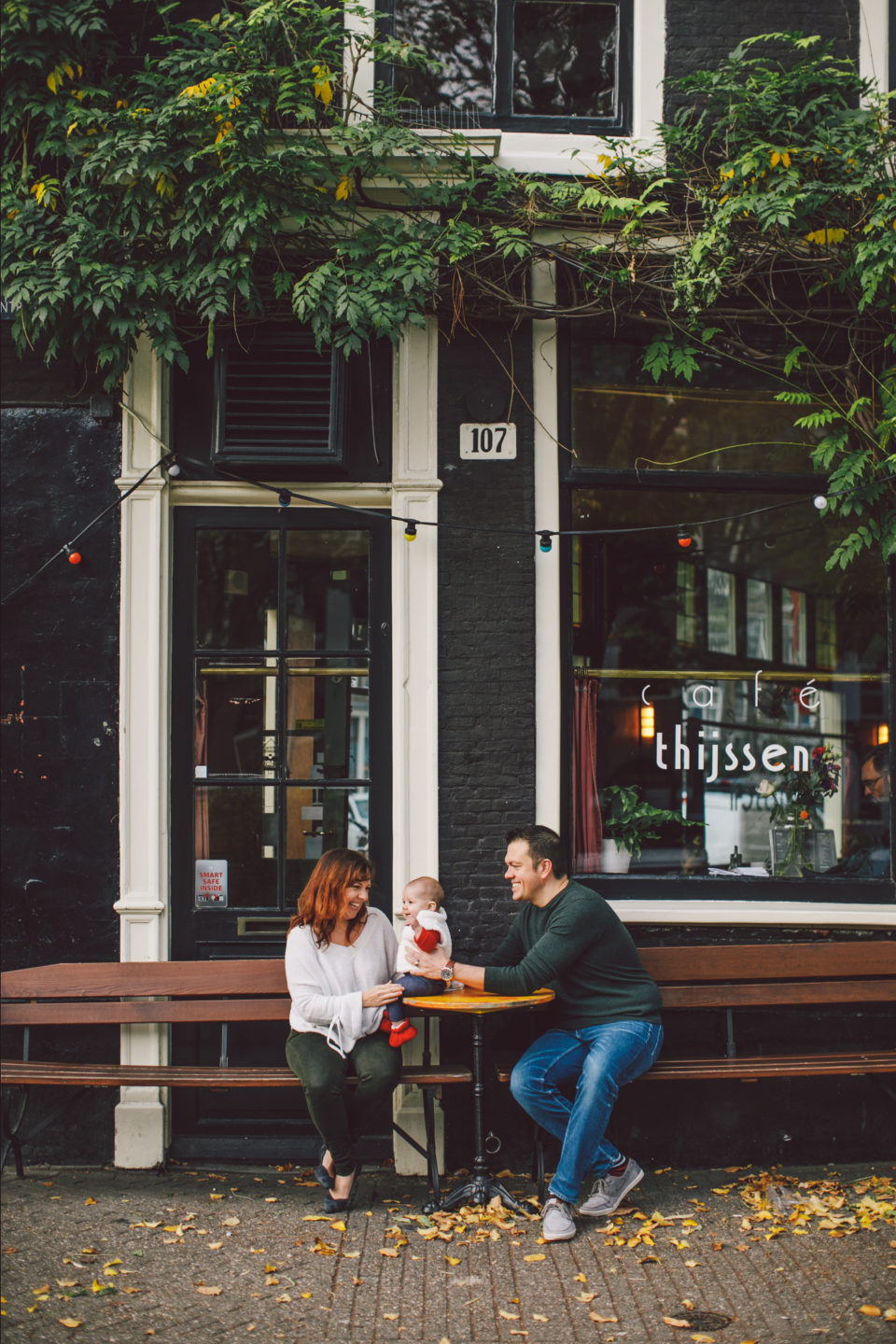 The touristy stuff is out there too. I am not a huge museum person but I do regret not going to the Van Gogh museum while we were there. It was sold out when we went to book. But I loved this city so much that I know we will be back. So I left myself some things to do the next time we head back!
5 Things to Do in Amsterdam:
Visit the Anne Frank House – I know every blog post you read will tell you to do this but it really is moving. The one thing that stuck out to me was in the end there was a quote, "this is just ONE girl's story – there were millions of Anne's out there". It is obviously a deep experience so I would recommend giving yourself some time after to decompress.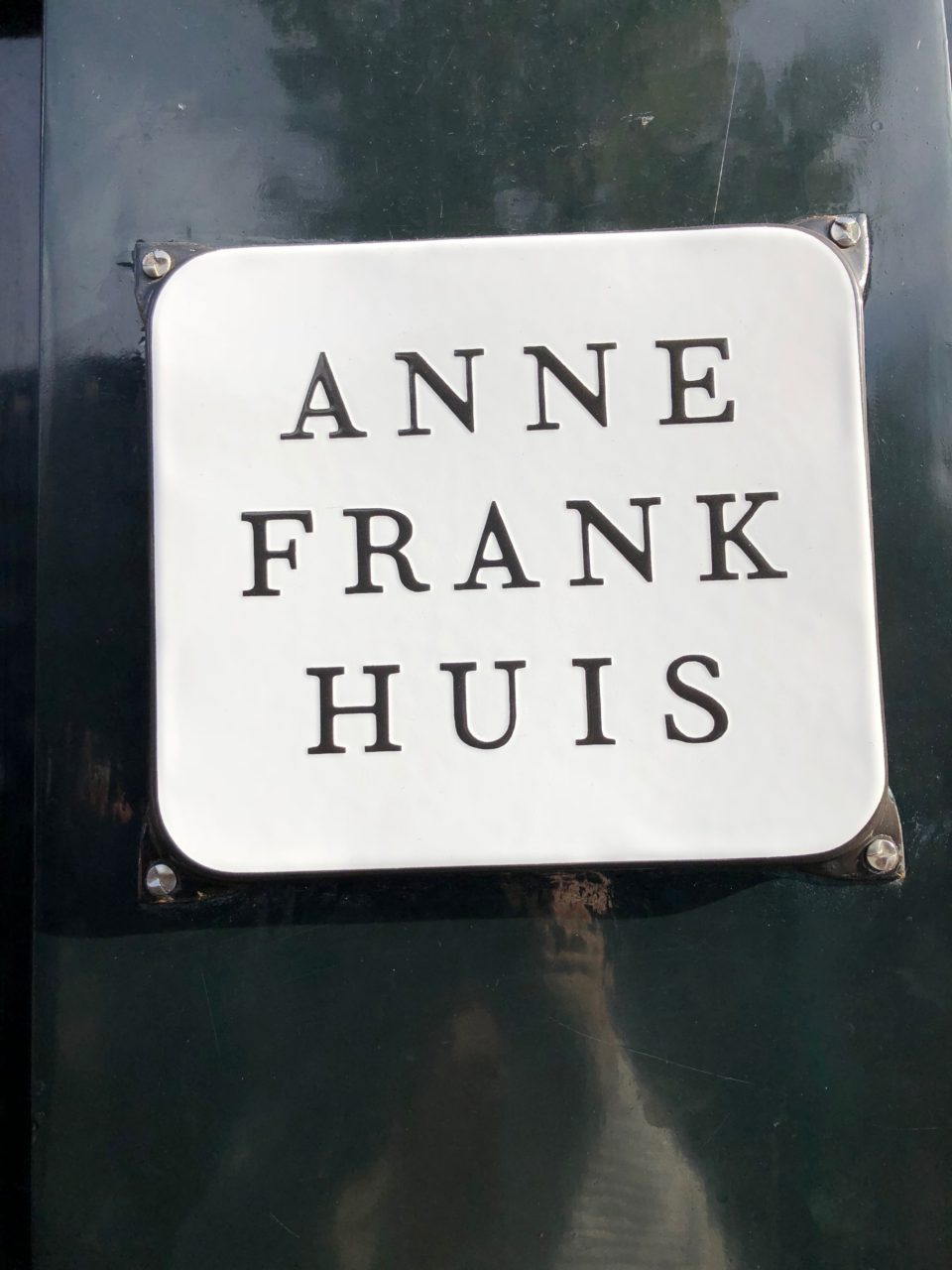 Take a tour of the canals – We found an awesome boat tour, they are a new start up and the guides are hilarious. AND they have a bar on board! https://flagshipamsterdam.com
Get your moments captured – This was one of the highlights of our trip. I have used Flytographer before and have been so impressed with their services. We have paid for the hour package both times and both times I have wound up with more than thirty pictures. It was such a great way to capture Isley's first Euro Trip. Click the link here to save on your first shoot or enter code "KARISSAMBAKER" when you book.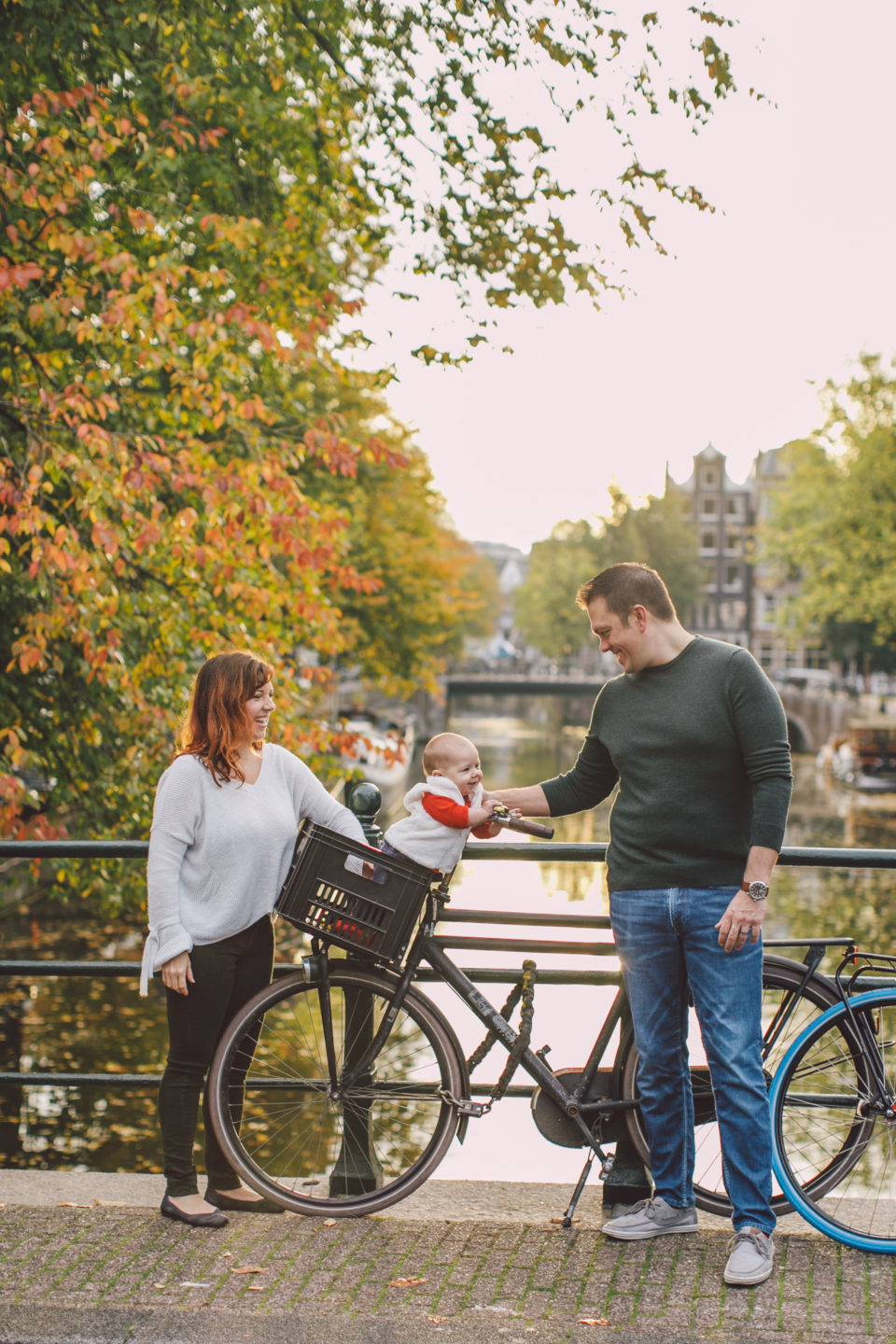 Visit the Jordaan area – This was my favorite area of our trip. We spent most of our time here. On Saturdays they have a huge outdoor market that goes for blocks and blocks. It's full of fresh flowers, clothes, fruit and vegetables, cheese (it's pronounced "how-da" not Gouda!) and anything you can imagine really! There are a few markets but we visited this one and loved it.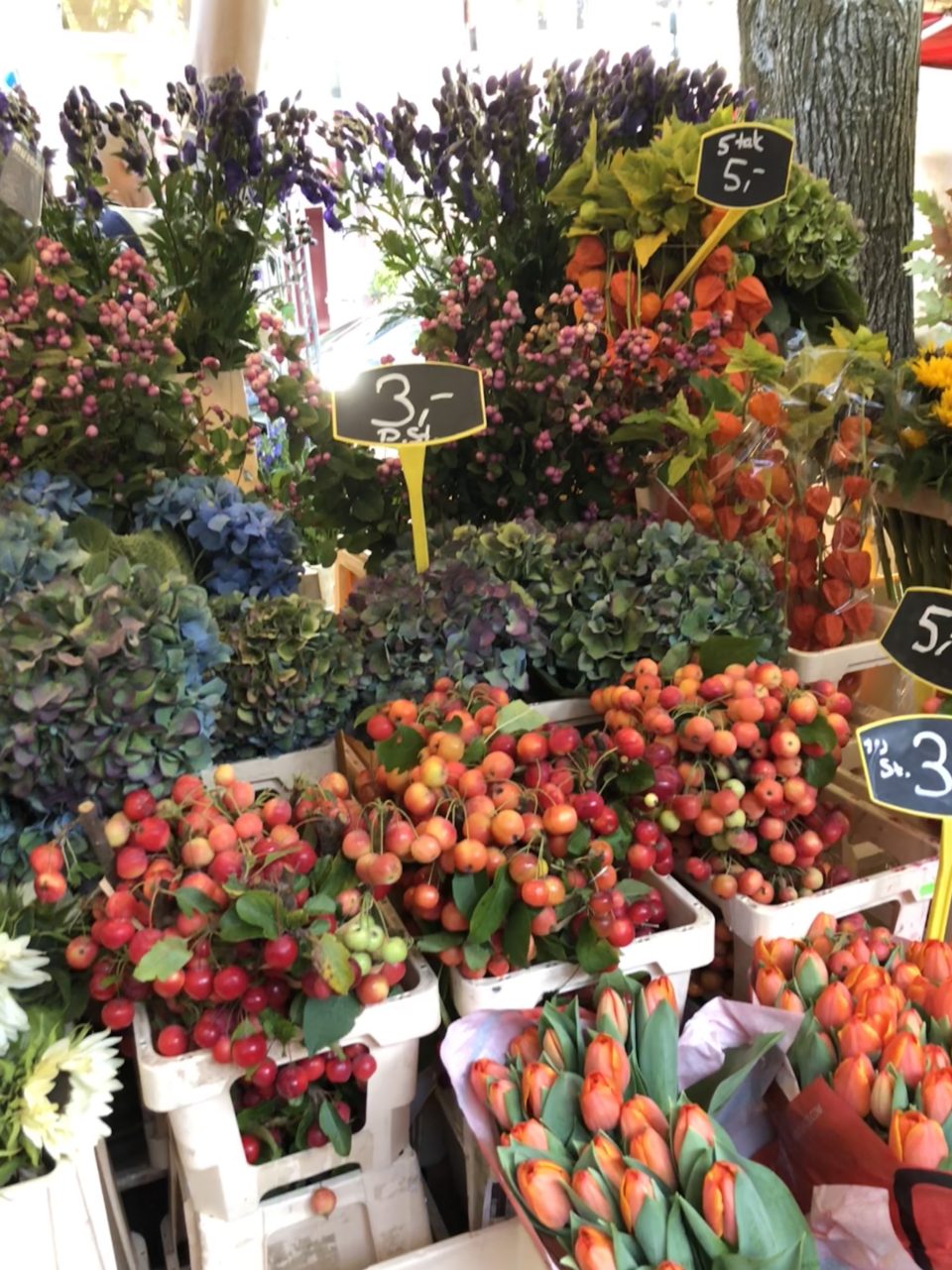 Check out some of the local food – The cheese is so fresh and amazing (AND you can bring it back to the US IF it's pasteurized and considered a hard cheese!), stroopwaffles and bitterballen (these little fried balls full of goodness, you can usually find a variety of fillings like meat or cheese) to name a few.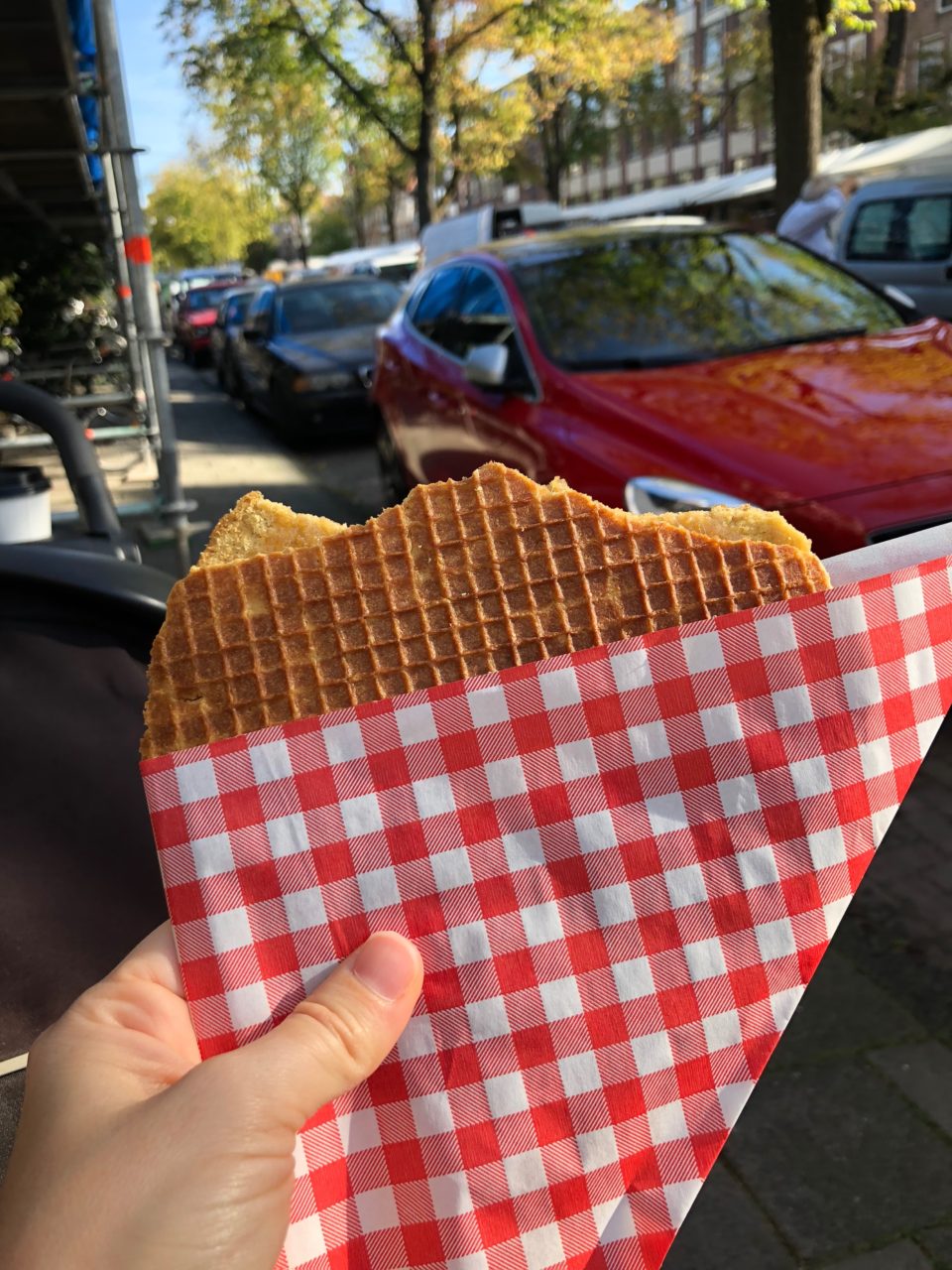 Where to eat:
Pancakes Amsterdam – We thought this place was going to be so touristy because of it's proximity to the Anne Frank house but it was SOOO good. Do yourself a favor – DON'T order an American pancake. Be sure to try a Dutch pancake which is more like a crepe. As weird as it sounds the banana, bacon and chili pepper pancake is SOOO good.
Five Flies – For a nicer dinner visit Five Flies. The ambiance is so unique. The restaurant is set in five house that are all put together. They even have four original Rembrandt pairings inside. Everyone at the table loved their meals. They use seasonal local ingredients so the menu constantly changes.
La Perla Pizza – this cute TINY spot is located deep into the Jordaan area. They pack in the tables and chairs so be prepared to be close to your neighbors. But the pizza is wood fired and reminds me of what you get in Italy. If you can't make a reservation they offer takeout as well so you can bring it back to your AirBNB or hotel, or eat on one of their benches outside.
Savini – there are Italian restaurants all over Amsterdam. We ate here one night and it did not disappoint. All their pasta is made in house fresh. Plus any restaurant that leaves the whole bottle of Limoncello at your table is good in my book!
De Curtis – this cute little Italian cafe was a perfect spot for us to stop outside of the markets to have coffee and a bottle of Prosecco. The food looked fabulous too!
Cafe de Reiger – We went here on our first night. It was a great place to enjoy local food. the atmosphere was quaint and intimate.
Places to grab breakfast and coffee:
Vlaamsch Broodhuys – get the cheese croissant, you won't be sad!
De Soepbar – great lattes, fresh smoothies or juices and soups/salads for lunch
Stach – they have a few all over Amsterdam but they have great coffee plus it's a cute mini market where you can get drinks, snacks, and fresh baked goods
Places to Drink:
Tales and Spirits – our friends went here, we weren't allowed to bring in children but they said it was fabulous
JD William's Whisky Bar
Proeflokaal Arendsnest – for the beer drinker, they have over 100 different Dutch beers