Since getting married in Italy we had been dying to go back. To the point that I actually had a meeting set up with the Italian Consulate to talk about quitting our jobs, selling our house and moving there for a year. I found out that it is not that easy. We would need to prove that we have a monthly annuity coming in (our savings in the bank would not suffice) and a year long pre-paid lease signed which frustrated me. For now we decided to buy a house here in Detroit instead. But that does not squash my dream of ending up there in the future. So instead I will settle on vacationing there.
We were fortunate enough to have visited all the "must go-to" cities, Rome, Florence and Venice the last time. We decided to switch it up and go north since we had gotten married on the Amalfi Coast and had already seen the south. This time we wanted to stay in smaller towns. On most of our trips we try to become as "local" as possible. On this trip I wanted to experience what it would be like to truly live more like a local instead of being a tourist.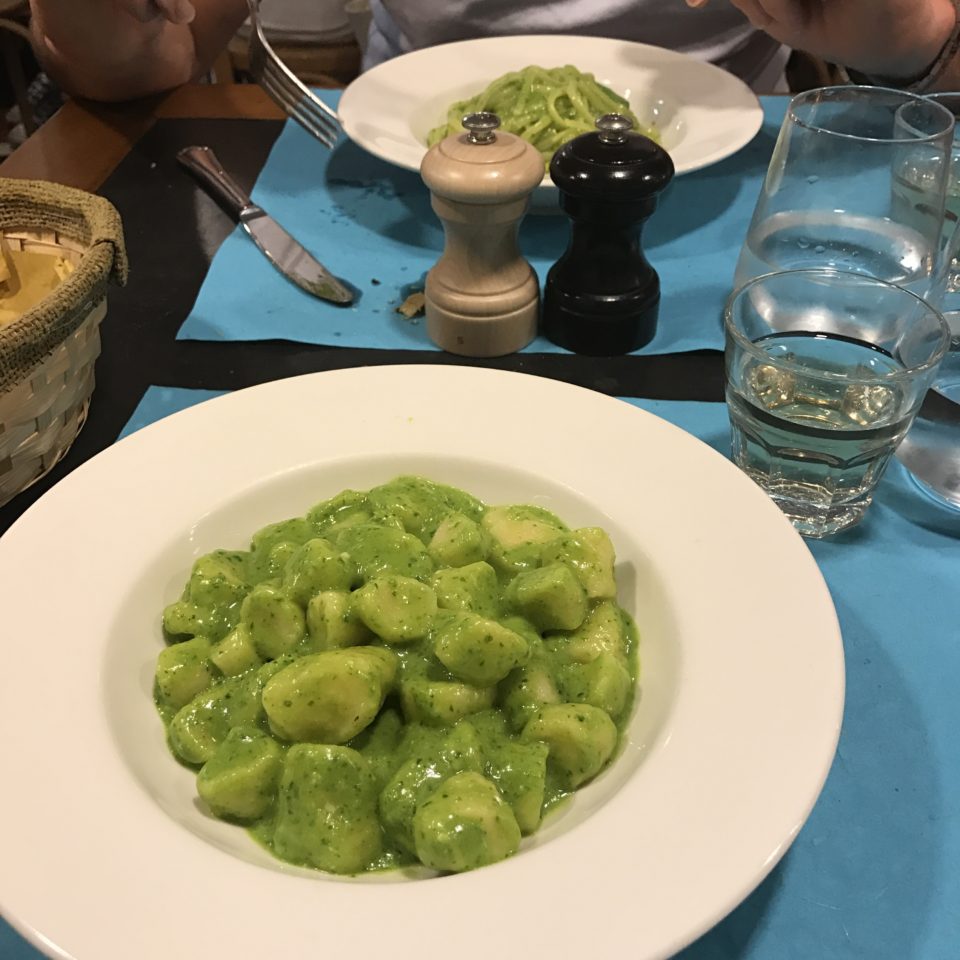 The start of our trip was busy. We stayed one night in Genoa (pronounced Genova to the Italians), Manarola (one of the five towns that makes up Cinque Terre), Parma (wish we would have stayed longer) and then ended our trip in Bologna where we stayed for five days. All of the towns were unique. Genoa was a sea side town but is larger so there is more industry and people there. We stayed outside of the town because we had a free hotel room, in hind side because we only had a night I would have preferred to stay in the city center.
I wish I would have planned better for Manarola. We knew it would be hilly. I wish we would have either a. packed everything in a carry on or b. checked our luggage at the train station and just took a backpack with a days worth of clothes into the city. During the day the town is PACKED with tourist groups. There are actually a lot of elderly people that come in and they can't get around as fast. I found myself slightly clastorphobic trying to weave in and out of the groups. The best part for me was the nighttime. All the groups leave and it felt like we had the city to ourself. In Manarola there are only five restaurants and the night we were there only 3 were open.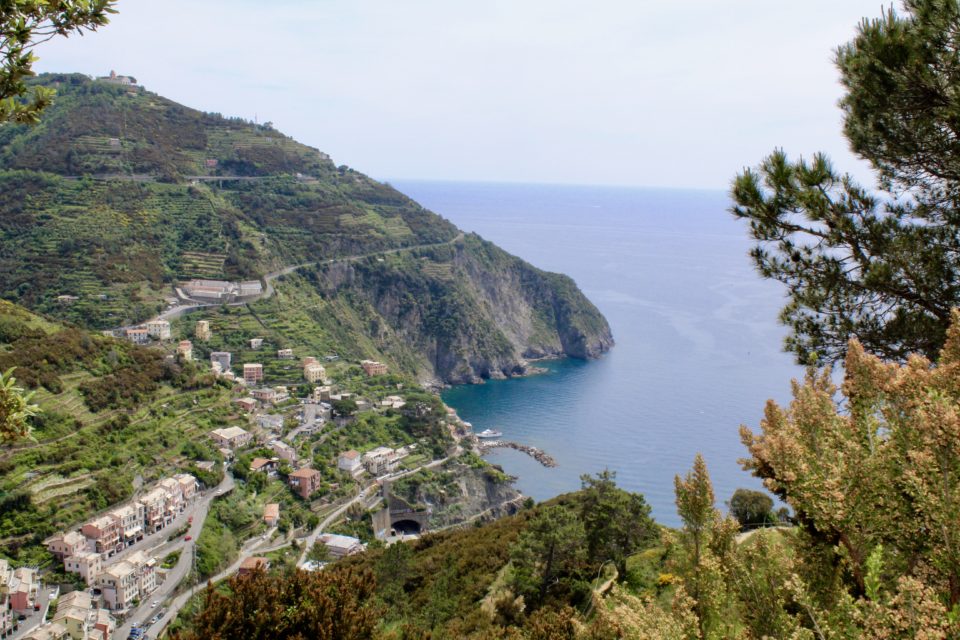 One cool thing we did while we were there was hike to the next town to the east Rio Maggiore. However, we were told we would "walk an hour and climb steps". The steps were not steps like I was thinking. The steps were rocks that we climbed. It would not have been as terrible had I not had my cross body purse with my big DSLR camera in it.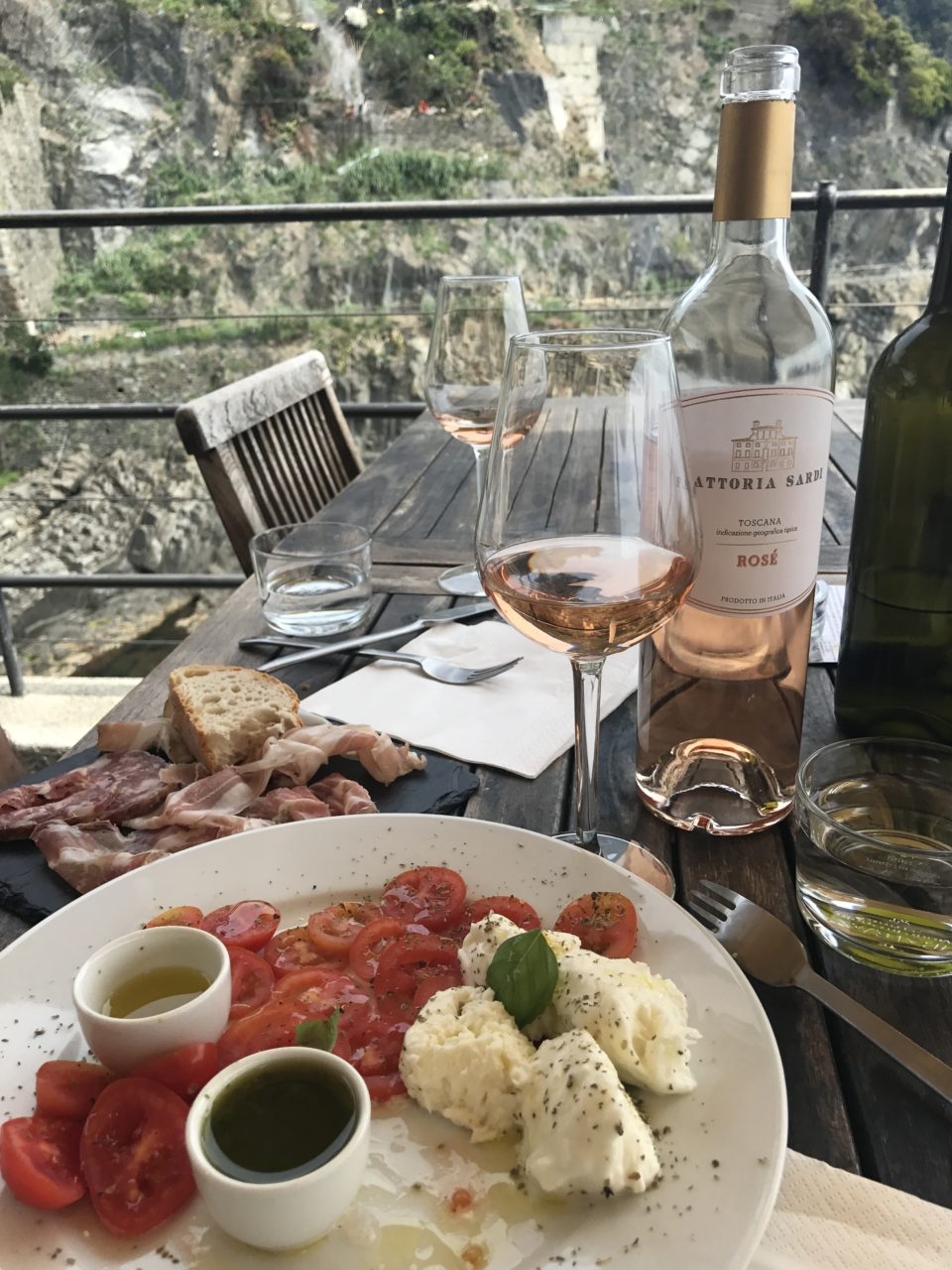 The hike is not for someone that isn't in shape either. If we didn't work out I would have found the hike quite grueling. Some spots were harder than others. I think starting in Manarola and heading to Rio Maggiore was easier because the "steps" on the way down weren't as bad. Had we taken the reverse route I think going down would have been worse than climbing up. The views of the sea and vineyards were breathtaking though. Plus we rewarded ourself with a bottle of Rosè and some fresh tomatoes with homemade mozzarella.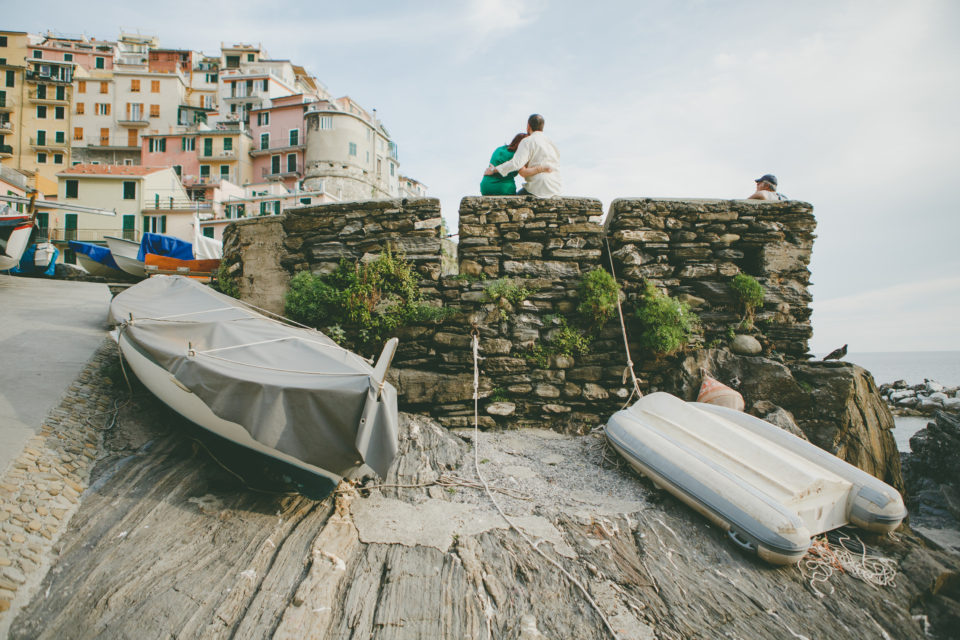 I had no idea what to expect going into Parma. I knew it was home of Parmesan Reggiano and Parma ham but that's about it. It's a university town though. So there is lots going on in the actual city center. We walked around on Saturday and it looked like they had a large outdoor market setup and it seemed like the whole town was out and about. I wish we would have had a second day there. There are also lots of museums and even a beautiful wooden amphitheater in the city center. We strolled around their park and by the river. It reminded me of a mini Florence.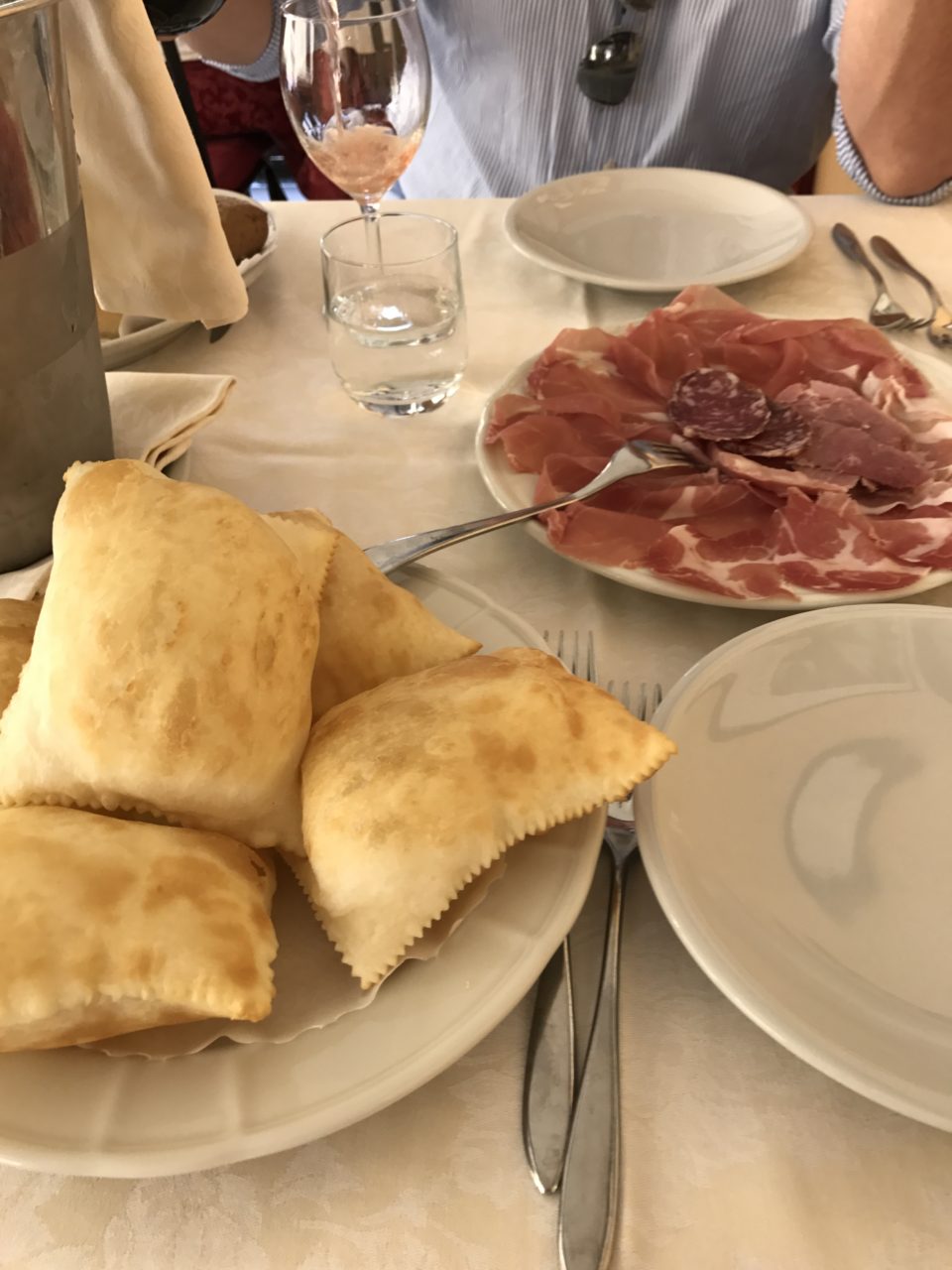 Our stay in Bologna was great. On the weekends cars are not permitted in the city center. And during the week the cars must have passes to be able to enter the city center. Even taxis can't go into certain areas of the city center. Bologna is an old mid-evil city. In the city center there are several large med-evil towers scattered about . On the weekends when the streets shut down there is so much going on. Littered through out the streets there are street performers that play music and dance.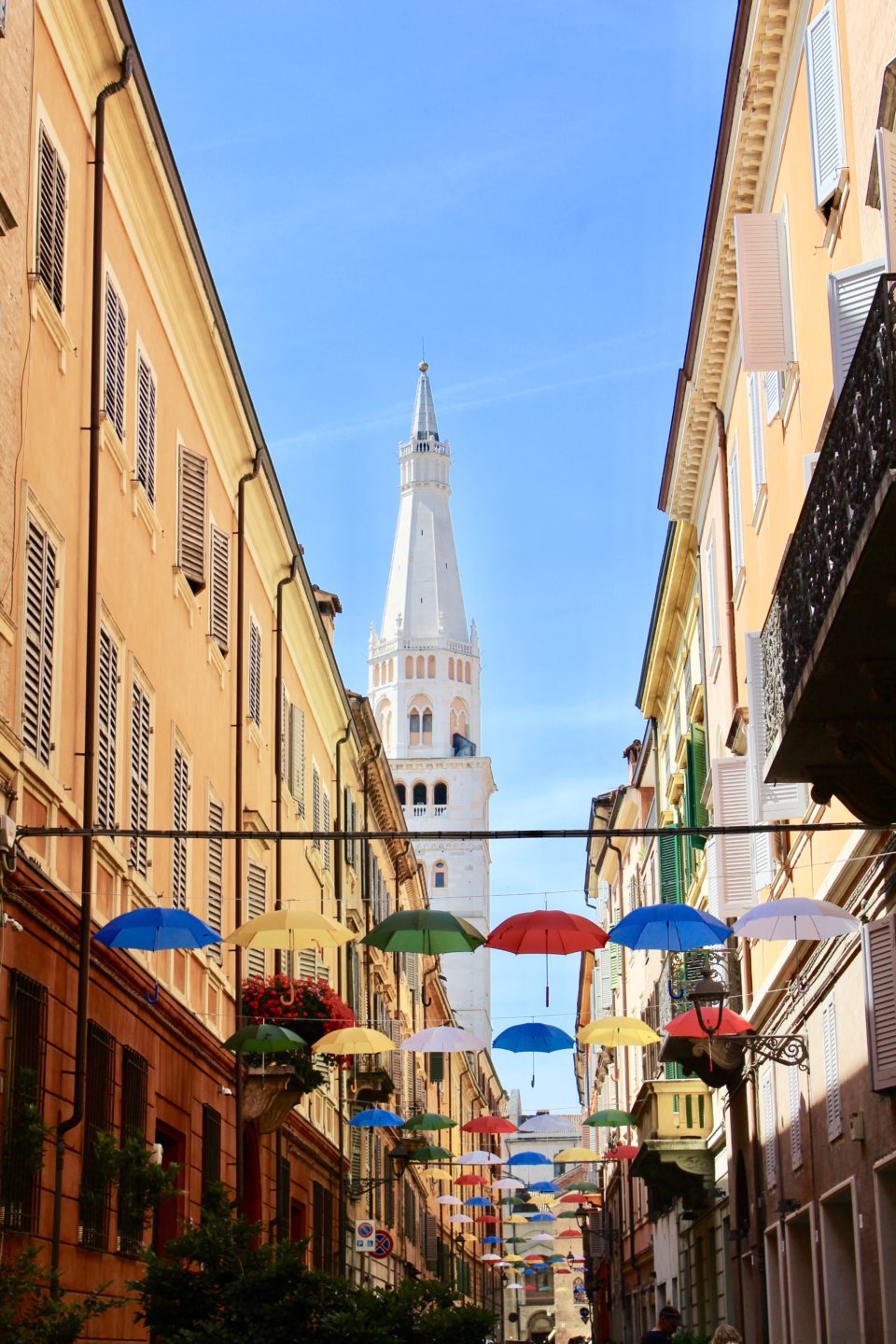 The one nice thing about Bologna is it is large enough to be almost a hub of sorts. You can easily hop a train and in an hour be in other towns like Verona, Lake Garda, Modena and even jaunt off to Venice for a day trip. In Bologna we stayed at an Air BNB. Each day we climbed 5 flights of steps multiple times up to our flat. We did laundry and hung our clothes to dry like a resident. We enjoyed Bologna's happy hour every night (so did half the town it seemed) and really just LIVED.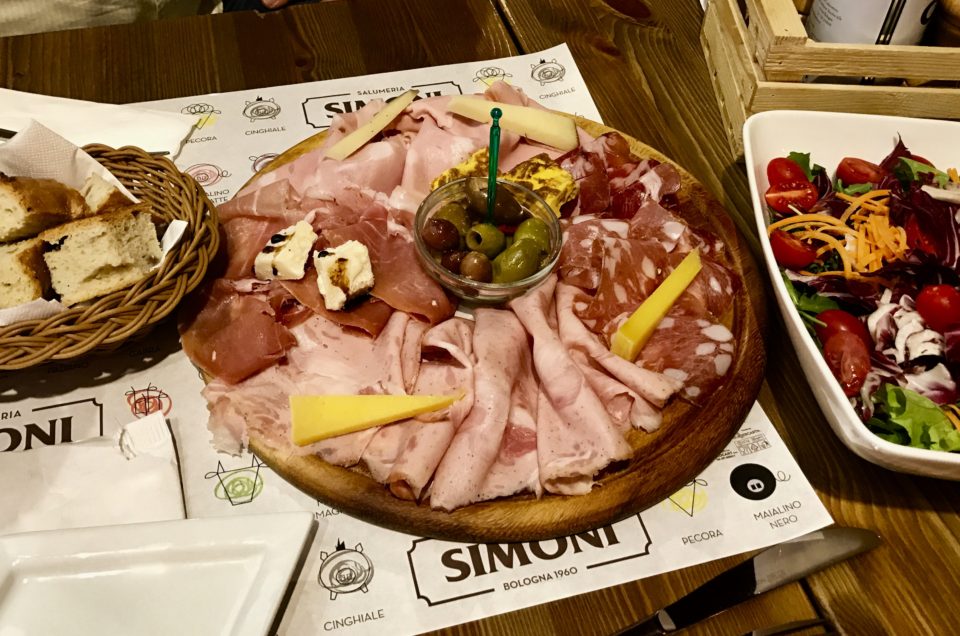 What I didn't know about where we were going is WHAT a culinary mecca it truly is. Not only is it home to parmesan cheese, balsamic vinegar and parma ham it is also where tortelloni and tortellini are from as well as Bolognese sauce. We did not have one single bad meal when we were there. And the wine! It is easy to get a good bottle of wine at a restaurant for less than $20 and if you want house wine it is even cheaper. We even talked to a couple at lunch one day that lived in Milan and they said they come all the way to Bologna to eat because that's where "the good food is". Thank goodness we walked everywhere so I didn't feel as bad eating as much pasta as we did.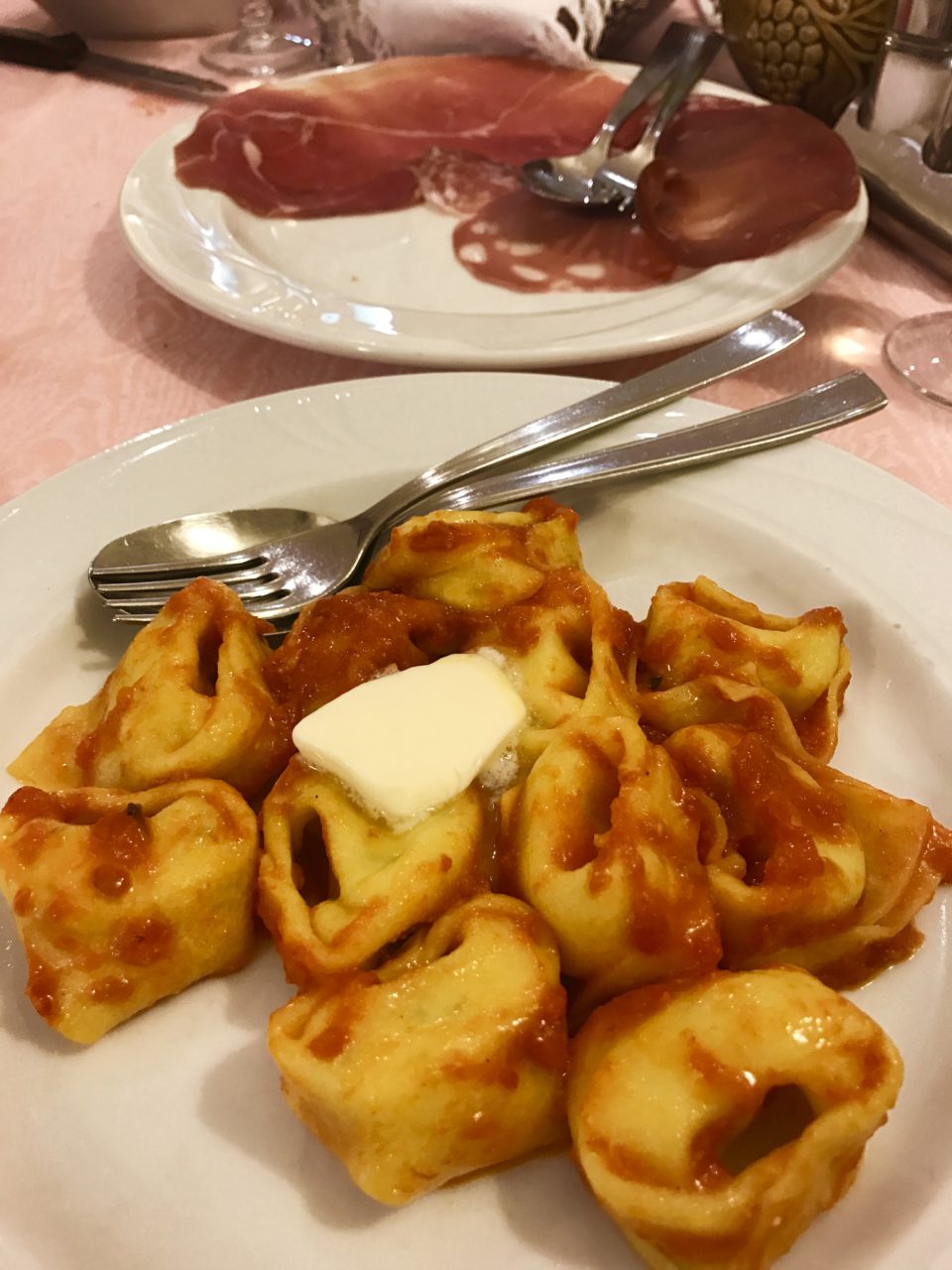 I truly feel like the north is underrated as a place to visit. If you head over to Italy and see the "big three" (Rome, Florenence and Venice) most of these towns are an easy day trip away – or pit stop for a night on your way to the other places. I promise you, you (and your stomach!) won't be disappointed adding this to your list.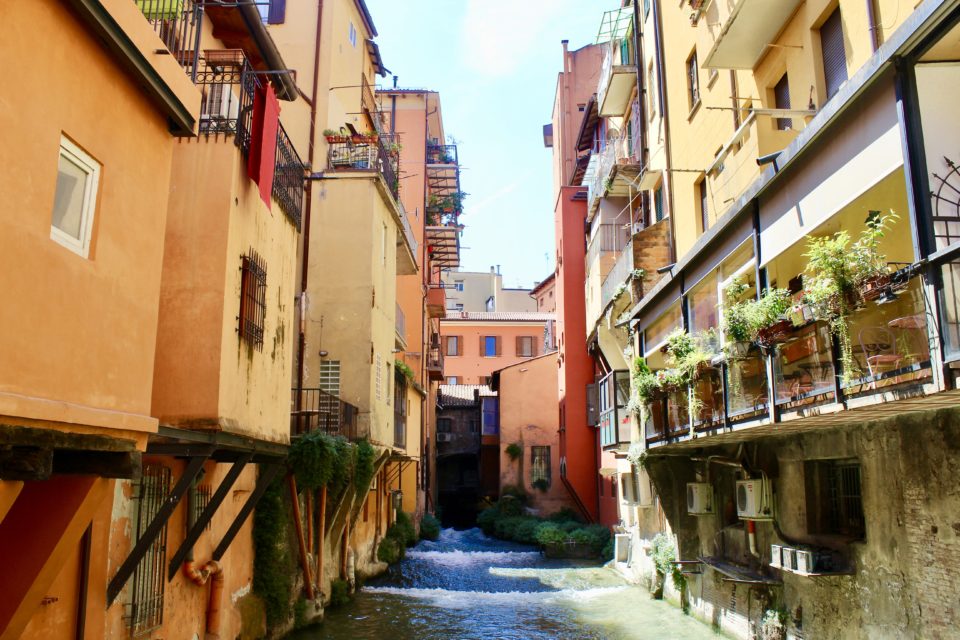 What to do, eat and see:
Genova:
Manarola: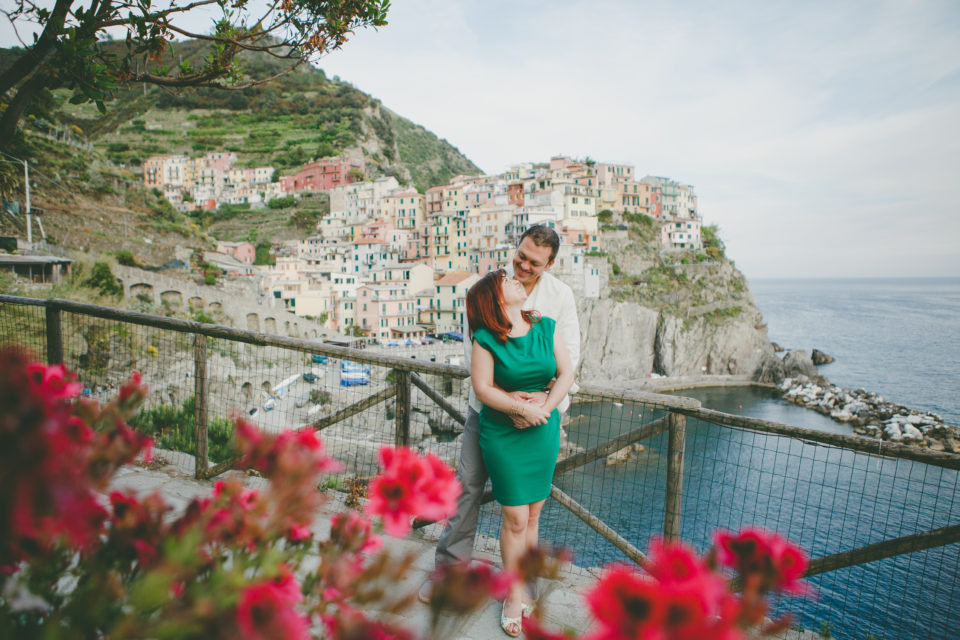 Parma: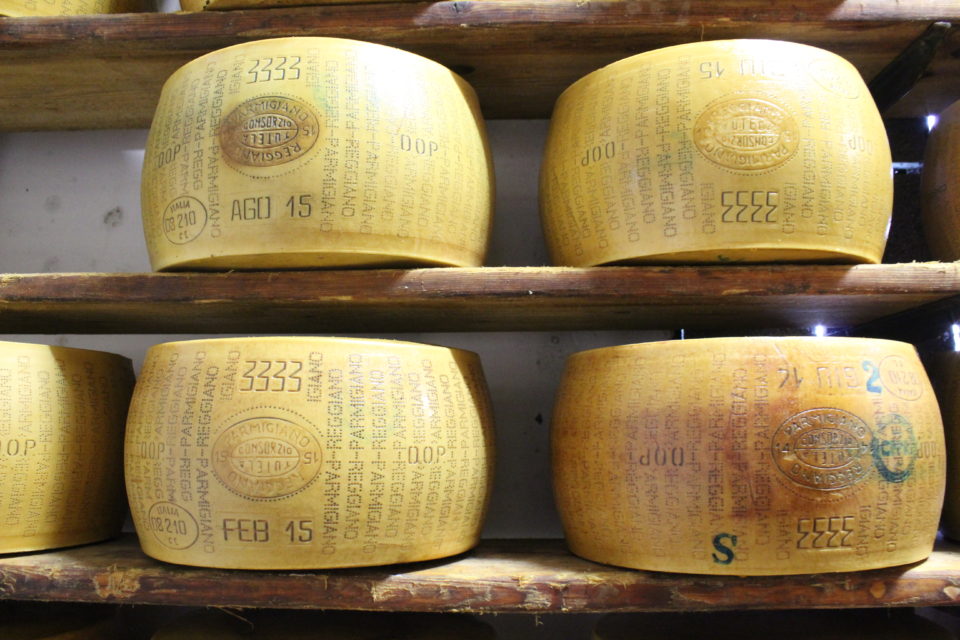 Modena: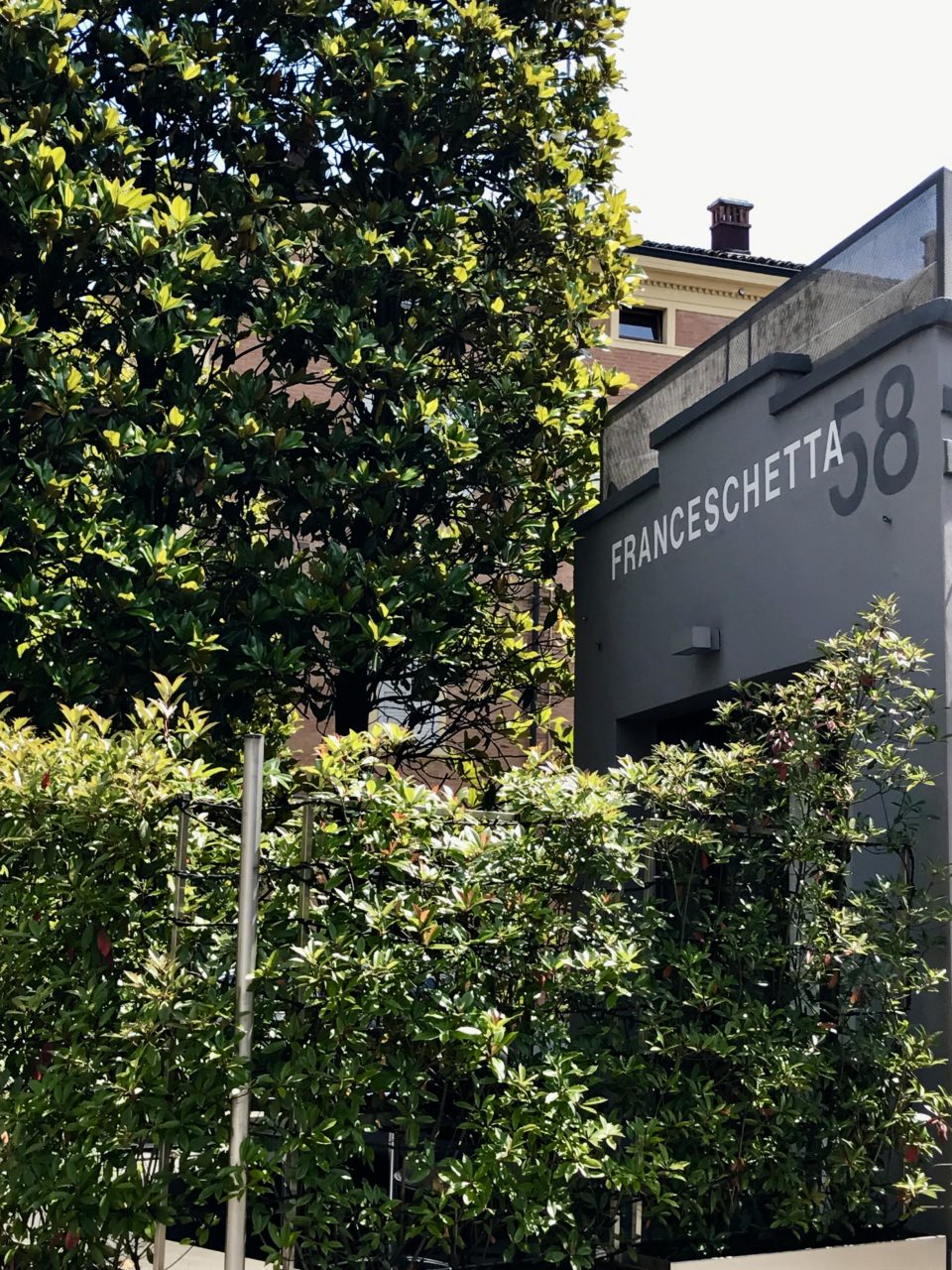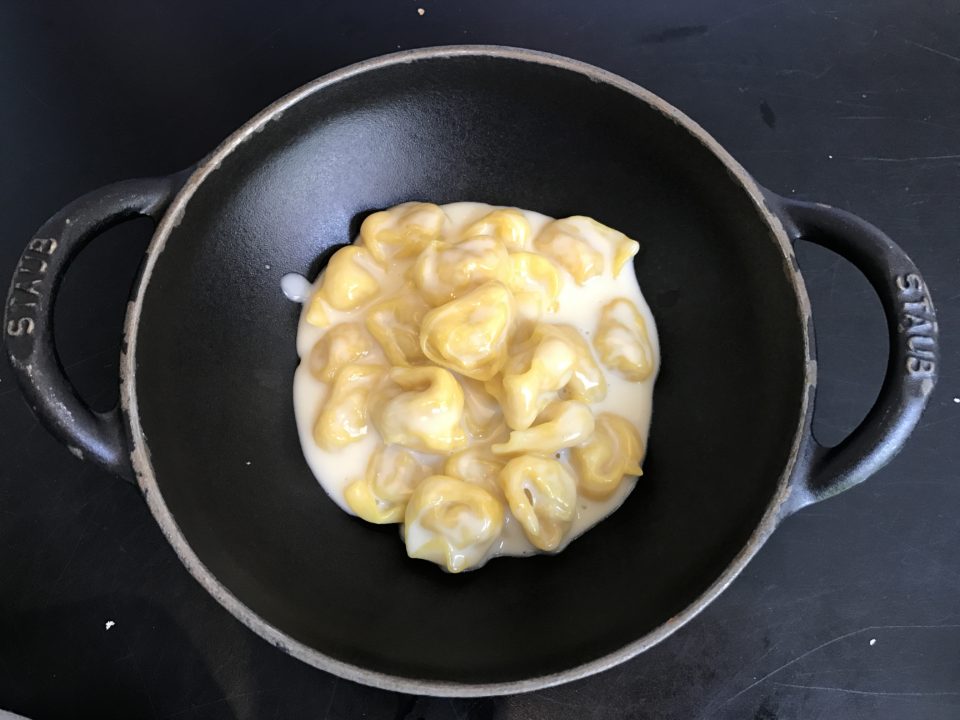 Bologna: