[dropcap]I[/dropcap]f you would have asked me what countries I wanted to see the most I would have told you Spain, Italy and Greece – in that order. The order I saw them was Spain, Greece and Italy. In the past 4 years I have been fortunate enough to travel to my "top three". Which begs the question, now what? Our anniversary is in May. My husband and I started talking about what we should do the celebrate. We usually head to Vegas every year so that was a thought. I remember when Detroit first announced non-stop flights to Amsterdam and tickets were around $600 each. Tickets to Vegas are usually that high so we thought we could do a long weekend in a different country for the same price. We were wrong. Try $1,900! That's a little too much for a long weekend. I also knew flights to London are non-stop and closer, maybe that would be cheaper. So we checked those, same thing, almost $2,000 each. Back to Vegas I guess.
I was on a business trip to Florida when my husband texted me "check your email". I couldn't because I was in a meeting. He told me we received an email from Delta about good deals to London, $900 a ticket. We had to travel before April though. That was too much. We hadn't even left for our St. Maarten trip yet, I couldn't think about dropping a ton more money. Then he texted back "45,000 miles", I thought he was joking. Normally to fly anywhere in the US you spend 35,000-50,000 miles. We could go to Europe for less than that? He was not kidding. 45,000 miles travel before March and pay $175 in taxes and we could be in Europe. We both travel for work enough that I have banked some airline miles and he has some status with Marriot. I know people that have MILLIONS, yes MILLIONS of airline miles saved. I don't get why. A million will get you many trips, even in Business class. I treat my miles/points like I do most things in life – you never know when things can change. So 4 hours later after us talking on the phone from my hotel we decided, what the hell. We can go to London for $175 a person for a long weekend, when will that chance come up again, so we booked it.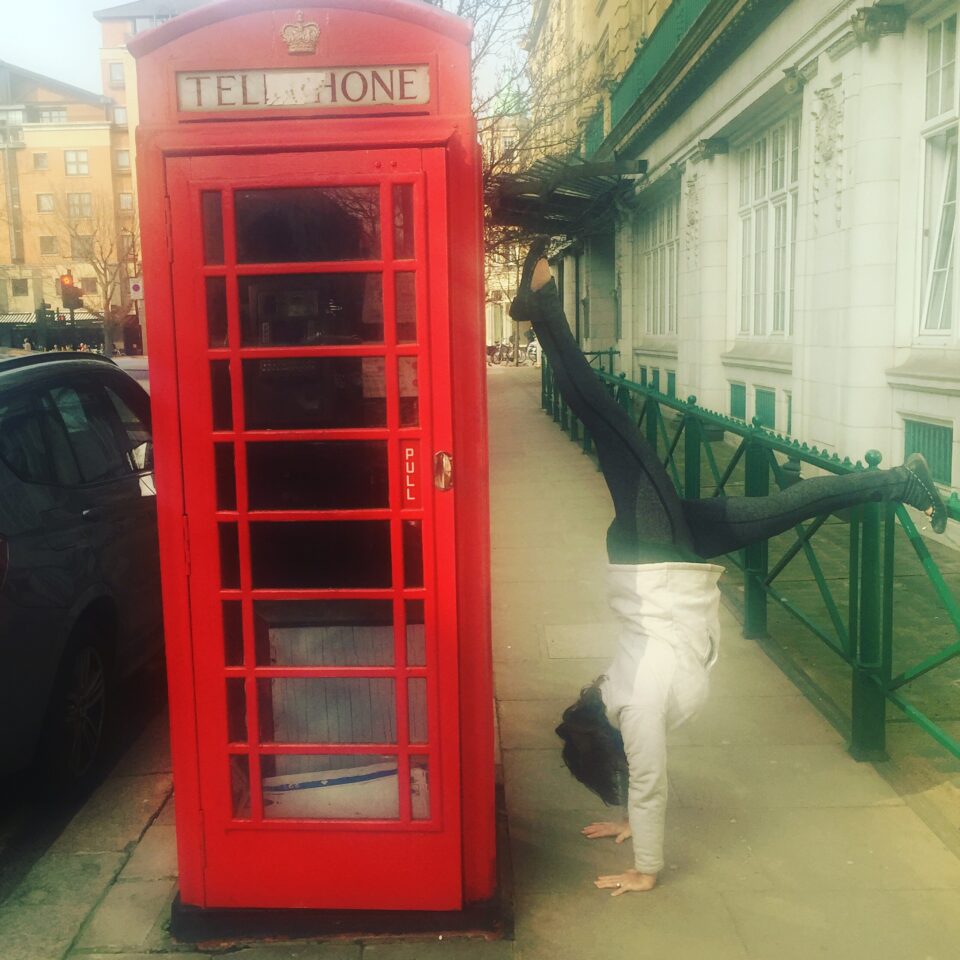 I had two months to do my homework. We like to scope things out and kind of have a plan of what we would like to do before hand. I like looking up good restaurants to eat and "what do locals do" in every city I travel to. I also knew that London is typically cold and rainy in March so beach vacation this is not! (however, the whole weekend we were there there was not one single drop of rain). I had some ideas before we went on what I would like to see and potentially eat before heading over there, but we pretty much just winged our trip. We had reservations made before we left the country, we kept one and canceled the other. I find talking to people once you are there gives you an insight reading things online (ironically, even blog posts such as this) will not. That being said, here are the 5 to-dos and to-eats I would recommend if you find yourself with a steal of a deal and heading to London for a weekend like we did!
5 to-dos in london:
Walk around aimlessly – London is really easy to get around on foot. We walked every day pretty much all day while we were there. It is a relatively safe city so we walked around at night even. Obviously like any city you need to be aware of your surroundings and have some street smarts but we took in most of our sights on foot. Plus it makes you feel less bad about all the carbs you eat while you are there.
Visit Borrough Market – I had read about Borrough Market in my research. I also knew the market was open every day. We have a huge outdoor market in Detroit that is open on Saturdays so I knew how crazy they could be. So we made the decision to go on an "off" day. Don't do this! Go on a Saturday if you can. We went on a Monday and a lot of the stores were closed. Don't eat before you go. There are so many places to stop and sample cheese, meats, fruits etc. that you can snack and fill yourself up. They have juice stands, sandwich places, ethnic foods, antiques, coffee shops, kitchen stores and many many more things that could keep you busy for hours. Note: you CANNOT bring meat products back to the US (we learned this the hard way with our vacuum sealed Italian salami from our honeymoon, my husband was REAL sad).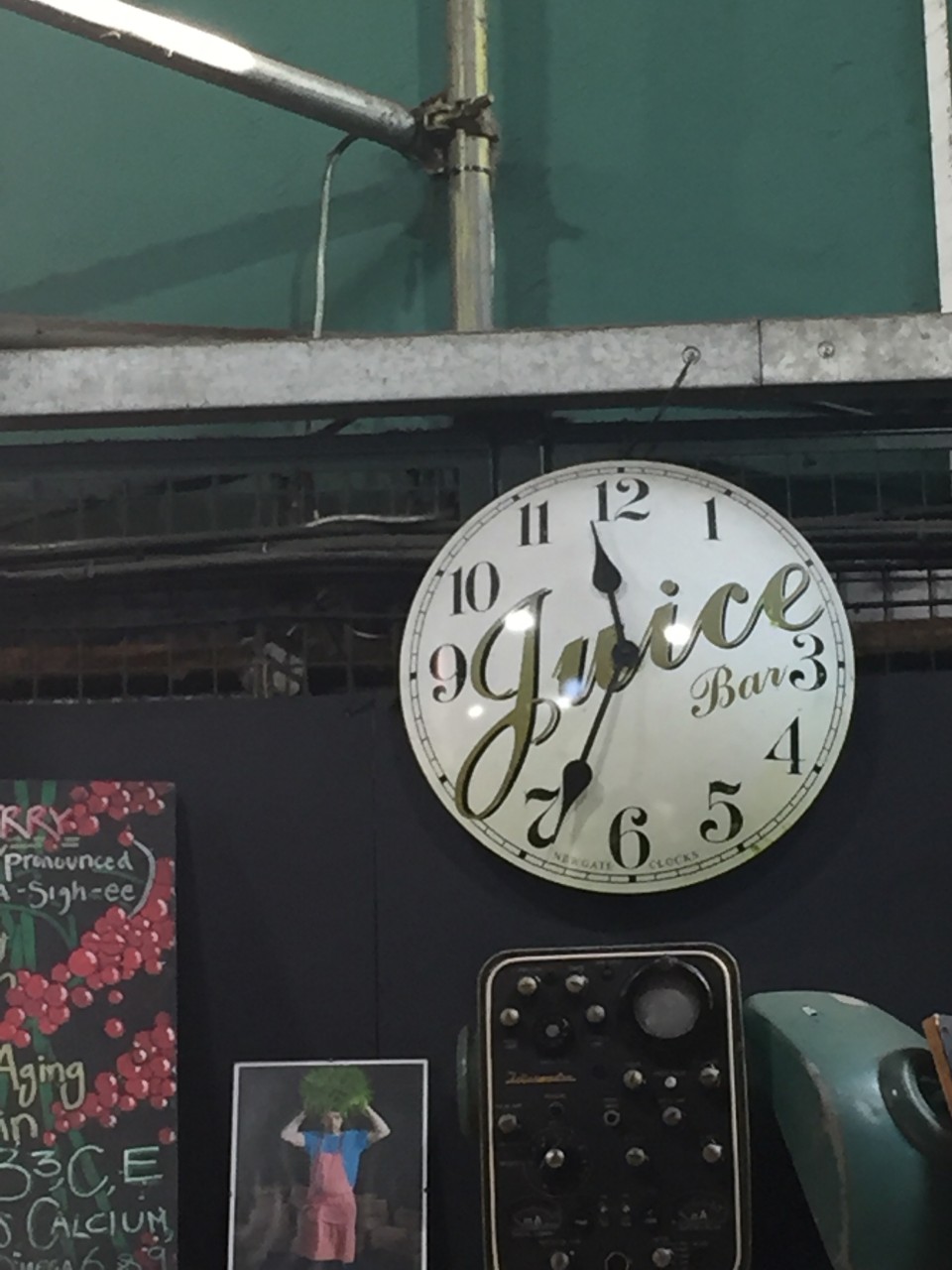 Have coffee in Neal's Yard – I had seen this cool area of London called Neal's Yard. I found pictures of these brightly colored streets that were remincint of Key West. Neon colored buildings stores and coffee shops. We decided to check it out. It's in an area of Covent Gardens which is a huge shopping/restaurant area of London. What I did not realize is the pictures you see – that is all of it. It's literally an alley where a few alleys intersect with maybe a dozen or so painted buildings. If you think you are going to spend the day there think again, unless you spend all day in a coffee shop that is. It's just a cool little part of the busy street tucked away that is neat to look at and take some photos.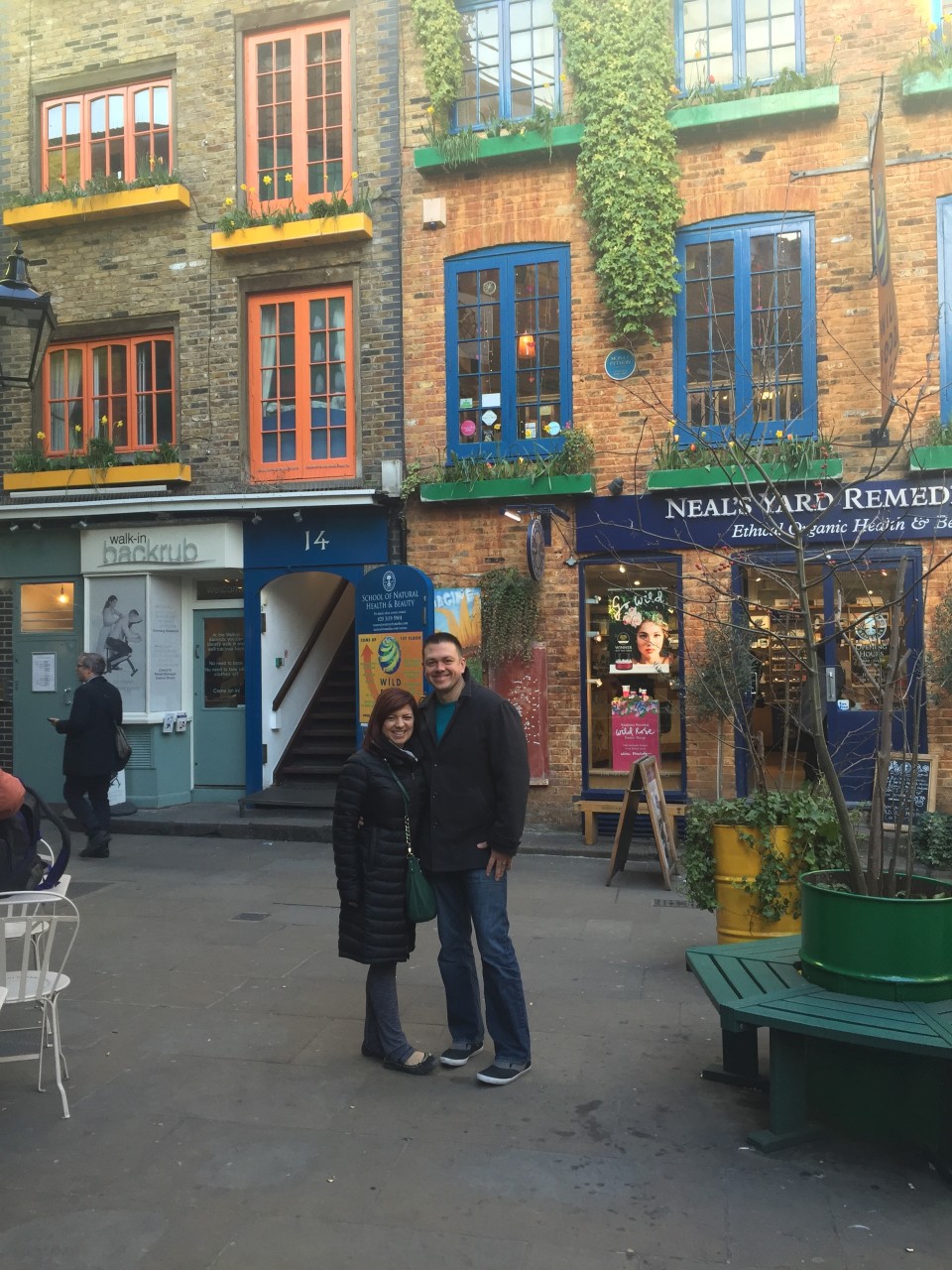 Indulge in something "local" – Nothing for us was more local then going to a football game. (As in the football the entire rest of the world knows besides the US who calls it soccer). It just so happened there was a Barclays game going on while we were there. My husband is a huge fan so we talked to our concierge and scored tickets to the Arsenal game while we were there. It was a super cool experience even if you are not huge on soccer (like myself). They also have lower league games as well so there are an abundance of teams in the city center alone.
Check out ALL of the city – The city is so big there is no way to see all of it in a weekend. Or even come close. The London Eye is one of the only touristy things we did. It is the big ferris wheel thing you see with the pods on it. We bought tickets online from Viator.com and did a skip the line which was worth it. We went on Sunday night, which was way less crowded and got to see the whole view of the city at nighttime which was pretty cool. It was $40 a person and the ride takes 30 minutes. We typically don't like touristy stuff but this one was a cool experience. Even if you are afraid of heights like me!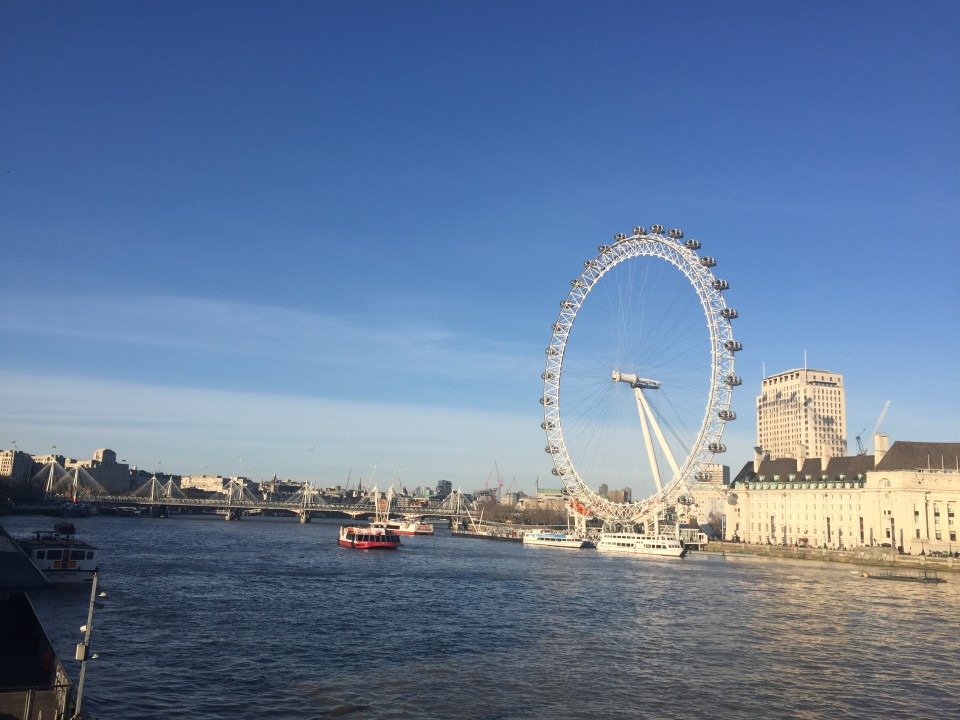 where to eat in london:
London gets a bad rap for having bad food. We did not find this to be the case. We ate a lot of good food while we were there. However, we did find an abundance of carbs (potatoes, pasta and rice) and were under whelmed by the vegetables. The meals can be pricey though so luckily for us the hotel and plane ticket were free so we didn't feel as bad splurging on a good meal.
1.Any of the Social Company's Restaurants – We happened to eat at two of them in one day. Jason Atherton is a London based chef who got his start cooking in a Gordon Ramsey restaurant and has since opened his own collection. We dined at Michelin Star winner (if you are not a huge foodie a Michelin Star is like winning the Best Actor Oscar award for chefs) Social Eating House for lunch and it did not disappoint. My husband had the dover sole which was tempura battered with a curry sauce underneath it (he doesn't even like curry but loved this). The fish was not greasy and very tender. I opted for something more basic like mac and cheese which was the best I had across the pond. Our friends had cod and the steak which were amazing. Our hotel had a Jason Atherton restaurant in it called Berner's Tavern which I know is going to sound weird – in a Marriot (well, Marriot EDITION brand but still)! Yes, a three time Michelin Star (THREE!!! watch the movie Burnt and you will appreciate this fact a little more) chef has a restaurant in a hotel. The food there was equally as good as our lunch at the Social Eating House. I opted for the grass fed ribeye this time and split that and the Jeresulem artichoke risotto with my husband both were fantastic. The steak was tender and juicy and the risotto had these thinly sliced dried mushrooms that even I liked (I HATE mushrooms!). Our hotel staff told us the brunch there was great but we did not have a chance to go. The Blind Pig is also a cool craft cocktail bar above the Social Eating house that was a neat spot. This dimly lit place was serving creative mixed cocktails and pumping out some old school hip hop when we were there. We had to wait 10 minutes for a table on a Saturday night but it was worth it. They did last call at midnight though which was surprising to us.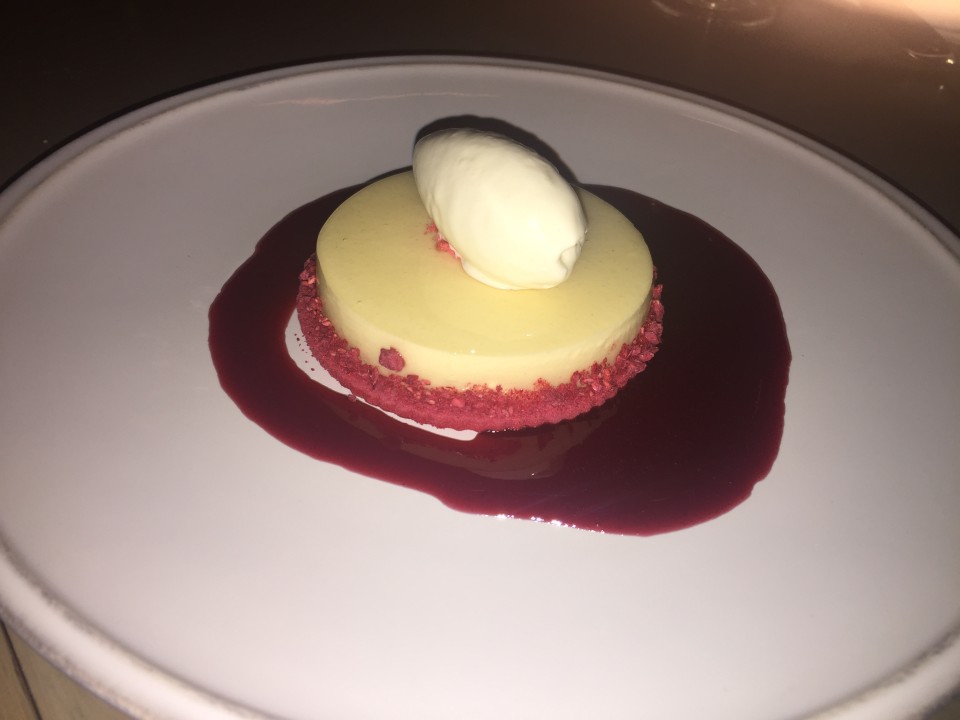 2. Skylon – We went to the London Eye at night and we knew this area would be super touristy. We asked our concierge what was around there that was good and he said Skylon was the only place he would recommend. It was a little hard to find because it is tucked in the back of the Royal Festival Hall which is a building that has restaurants and shops but was a close walk to the London Eye. Set right on the Thames River, the view in the grill is fantastic especially at nighttime to see the city lit up. We split an avocado quinoa salad which was wonderful (we were especially excited to get some greens), a steak, mac and cheese (I told you London was a carb fest) and the green beans. The mac and cheese had cauliflower in it and was topped with a hazelnut crust which was interesting. The steak came with a garlic and herb butter that was wonderful. We ate at the "Grill" which is more casual that the restaurant but still really contemporary and well decorated as the "Restaurant" is closed Sunday nights.
3. Mac and Wild – I mentioned above we made a reservation before we went to London, this is the one we kept. I started following these girls on Instagram called @londonfoodbabes and they had posted a picture of what appeared to be a wonderful dinner. I looked at the restaurant which happened to be Mac and Wild and saw that their slogan was "from gun to table" (vegetarians this is NOT the restaurant for you). We had asked someone at our hotel if they heard of it and they said they had not been yet but have heard nothing but good things. We went back to tell him that we echoed that statement. I started with an order of the beef bone broth that I added barely to thinking it would come like a bowl of soup. It came out in a coffee cup to sip on. It was rich and salty and full of beef flavor. We split the entrees with our friends and tried one of each of the venison and beef chateaubriand which were both fabulous. We all preferred the venison over the beef but they were both tender, juicy with a char crust on the outside. I have never had a chateaubriand before and learned that the method of cooking takes so long because you let the meat sit. You don't cook it for a long time it's the resting that takes forever. Our waiter told us they basically seared the meat on all sides, let it rest for 20 minutes to re-circulate all the juices and then just flash it on the grill quick again before serving. It's typically served more rare to medium rare and is usually the tenderloin cut of the meat. After that night I saw it on lots of menus through out the city. I would highly recommend checking out this spot. They also got rated best burger in London. We had two guys sit next to us and ordered them, I was seriously tempted to steal a "chip" off their plate they looked so good.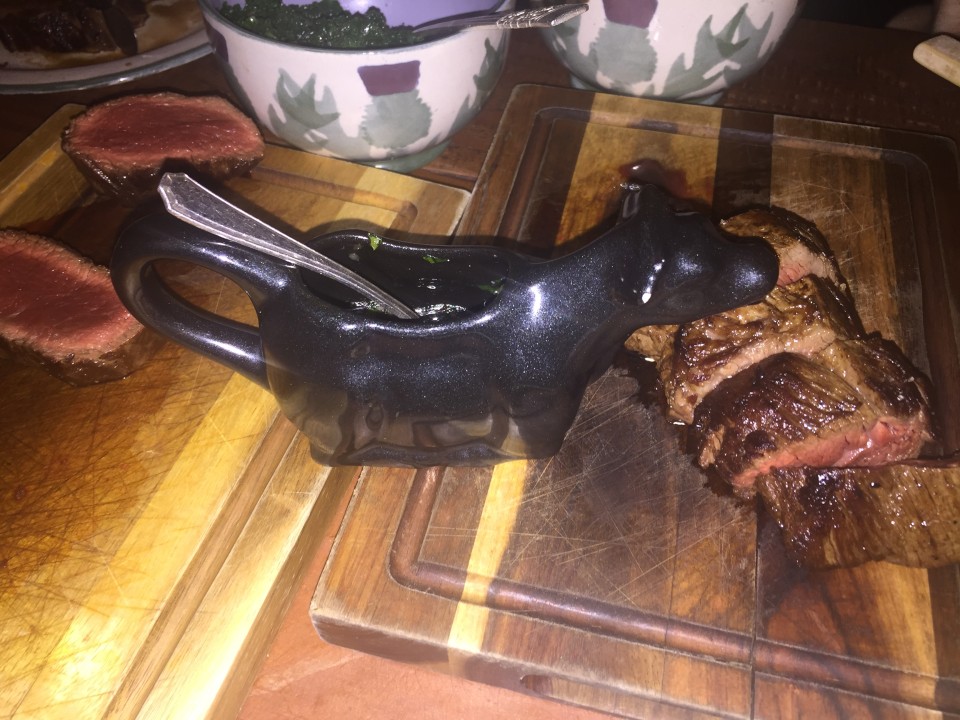 4. Frescobaldi – When you think food in London you would be surprised to think "good Italian" but I realized London is really like a New York City, a melting pot from people all over. We asked our concierge to make reservations for us and he said "ok I am thinking Italian one night…." and Frescobaldi is where we wound up. In addition to their regular menu, the night we went they had a Sardinian menu as well. The men that worked there were real deal old Italian men speaking Italiano (which always makes me appreciate it's authenticity). We shared calamari and prawns for an appetizer. The calamari was grilled and then stewed in a tomato sauce. It was served with char grilled bread to dip in the sauce. For entrees my husband had the clam linguine and I had a pasta from the "special" menu which was an artichoke couscous pasta (the pasta was homemade). We finished with gelato (also made there) and some Limoncello. It was just as good as the meals we had in Italy.
5. The Punch Room – For a unique cocktail spot this place is it. It's nestled in the back of the London EDITION, which is swanky in it's own right, and is unadvertised. There is a hostess there to great you in and escort you through the door where you think you might have popped into a 19th century den. It reminded me of the game Clue. Their signature drinks are of course, punches. I thought of an American version fish bowl where you get one huge drink with several straws – this was much classier. Your drinks come out in nice silver serving punch bowls with ladles and individual glasses. They have several concoctions to choose from. They also greet you with the "punch of the day" as a sample when you enter. They have bar bites as well. It was a really cool atmosphere and since it was convenient for us (staying in the hotel) we went every night. We befriended the manager, Andy who was such a wonderful host. He gave us great suggestions on bars and restaurants in the area and spent a lot of time chatting with us while we were there. It's a little expensive, what you would expect for a hotel bar, but probably one of the most unique hotel bar experiences I have had. Call for reservations as they get quite busy on the weekends (or in our case even on a Monday night!)