This fall my mom had taken a road trip down south and was passing thru Detroit on her way back. She mentioned she would be willing to take our three year old for us so my husband and I could get away if we wanted. It was an obvious yes, but then the hard part came. Where to? I needed a quick non-stop flight since we only had a few days and we wanted to eat and relax. I was debating to head to Charleston and then thru my searches I kept stumbling across Portland. Not Portland Oregon, Portland Maine. So we decided to book our trip to eat and travel to Portland Maine.
Lobster, Lobster and more LOBSTAH!
You can't eat and travel to Portland Maine without eating lobster. I didn't know that Portland Maine exports something crazy like ninety percent of all the lobster to the whole world! But as you walk around the town it is apparent. The cool thing about Portland is that they are a working port. So you can actually see the lobster boats and traps as well as the lobsterman coming in and out of the port. Not only can you see them you can actually stroll around the little ports themselves.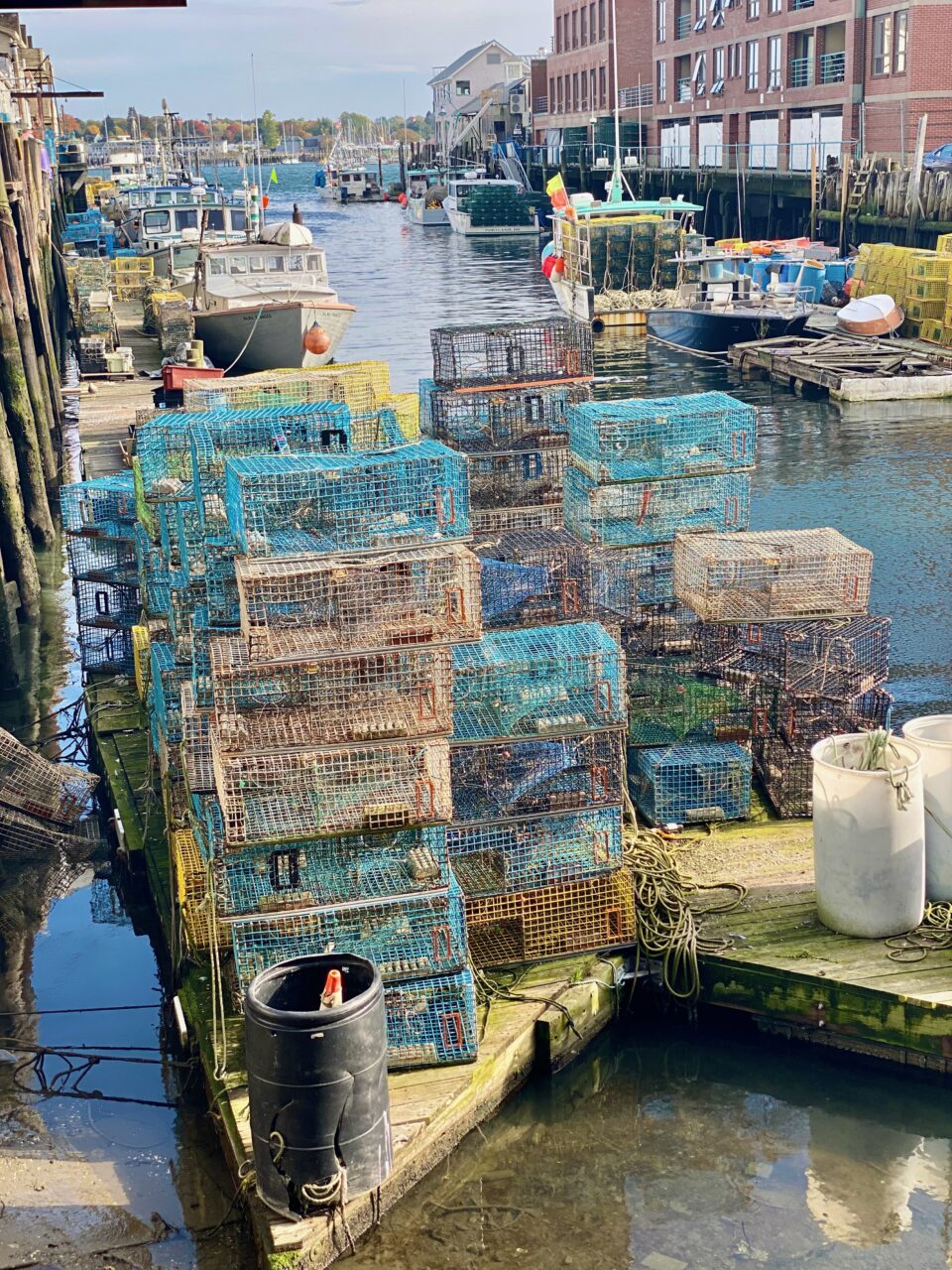 We ate lobster at pretty much every meal. Whether it was lobster pasta, lobster rolls, lobster scrambles for breakfast, lobster BLTs we had it all. And none of it disappointed. The lobster (and all of the seafood for that matter!) was so fresh, it's kind of hard to screw it up.
Eat your way thru town
Portland was voted the 2018 Restaurant City of the Year by Bon Appetite. Walking thru the city you can see why. There are restaurants everywhere. Even though we were there in the fall of 2021, still in the middle of the pandemic, I feel like we saw more restaurants open than not. You name it you can find it there. Obviously there is a heavy emphasis on seafood but you can find lots of Asian fusion restaurants, Italian and pizza joints, and more.
I would say I noticed the pandemic hitting the coffee shops the most. A lot of the coffee shops we went to were takeout only and some even walk up only so you couldn't even go inside.
Get your steps in
One of the things I loved the most about Portland was how much we walked. We stayed on the south side of the water at the new Aloft Hotel. We didn't have a car and just took a Lyft to and from the airport. So we walked everywhere. I had anywhere from fourteen to sixteen thousands steps a day.
Not only did we walk everywhere just to get around we actually walked some walking trails as well. We ventured to the West Bay for breakfast one morning and stumbled upon the Back Cove Park. Then on our last day we walked the Eastern Promenade Trail to see the Narrow Railroad all the way to Fort Allen Park. History buffs would love the park as there are several wartime monuments there and the view of the ocean is stunning.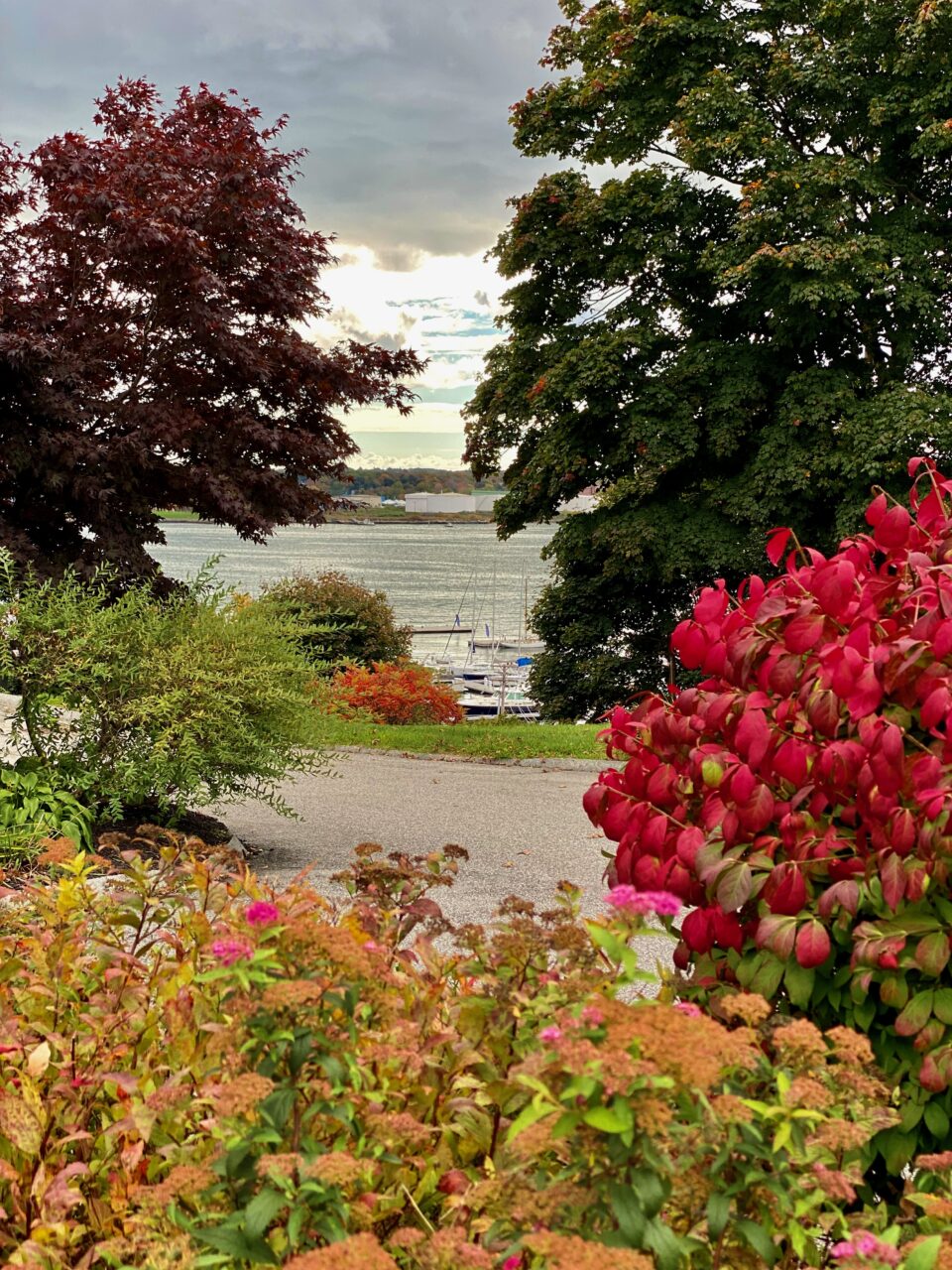 My favorite thing we did the whole time we were there (besides fill our bellies!) was the lighthouse tour. Our guide Andy was amazing. It's a family owned business and they tell you so much about the area. Maine has sixty five lighthouses on it's coast. We took a tour that brought us to three of the lighthouses right in Portland. The most famous of the three we saw was at Fort Williams Park – the Portland Head Light. There you can walk around and explore the lighthouse, the park and the trails that go along the shore.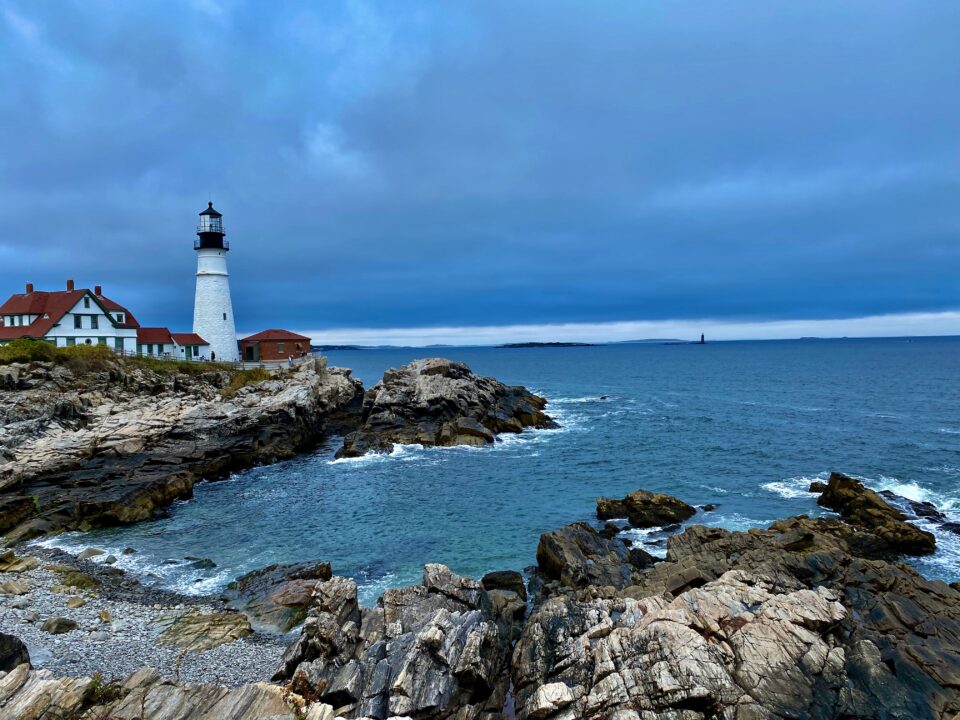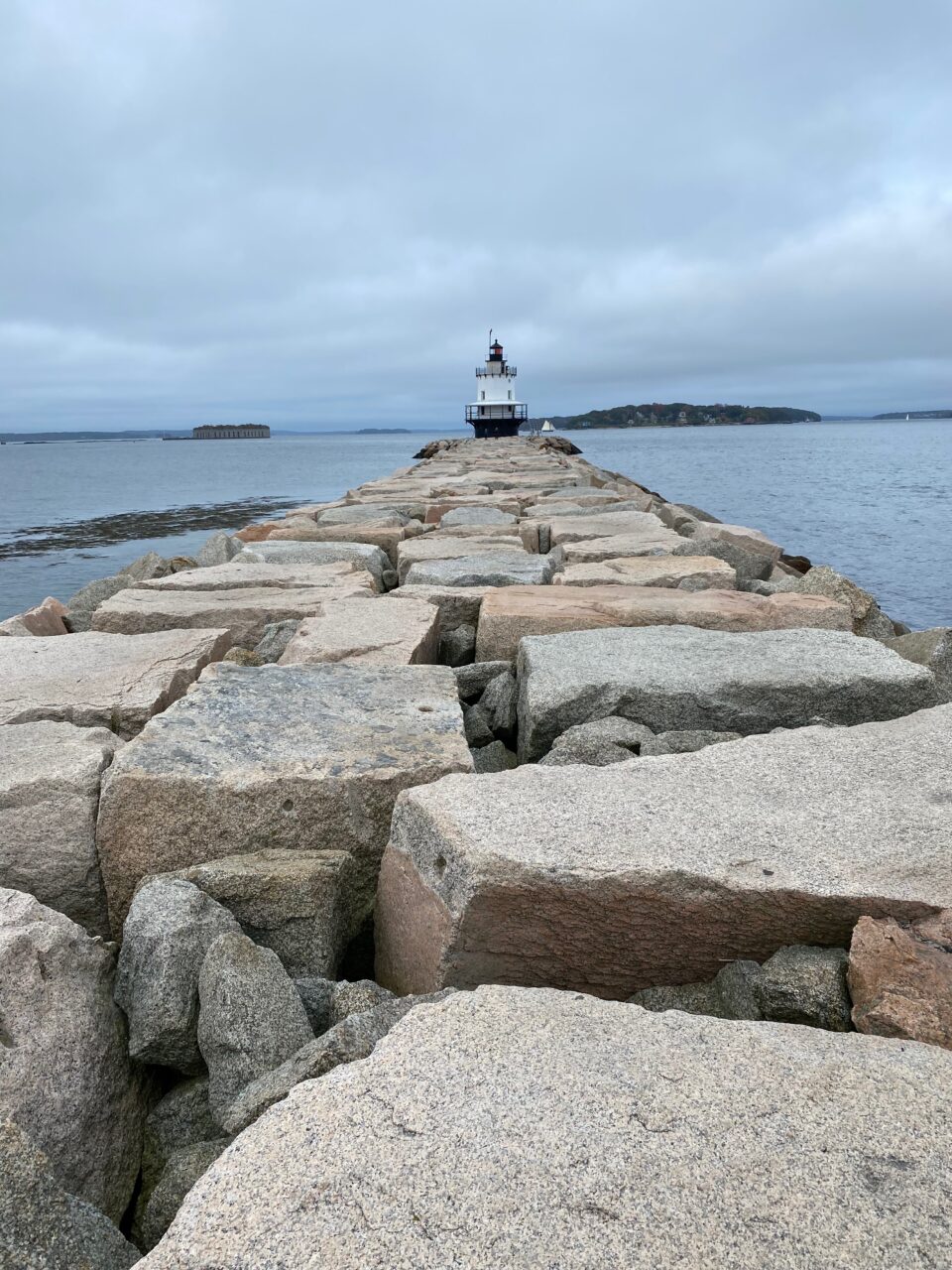 No bad time to travel
Honestly, maybe it's the Northern Girl in me but I don't see a bad time you could eat and travel in Portland Maine. We went in the fall so obviously it was beautiful with the leaves turning. We actually lucked out. I thought we would have missed them but since it was a crazy year weather wise they peaked later than normal so we got to enjoy.
But call me crazy – I would go in the dead of winter. I think with the snow it would be so beautiful to bundle up, maybe get an Air BNB with a fireplace and just relax. I would see spring being pretty with flowers coming out and blooming. Summer would be great because it would be warm and the beaches would be fun to visit. I honestly see no downside of whatever month you choose to eat and travel to Portland Maine.
But bottom line – go. I am so happy that Portland was where we went over Charleston. While Charleston is still on my list I wouldn't have traded our long weekend in Portland for anything. So the next time you are planning a vacation make sure to eat and travel to Portland Maine. Your belly will thank you!
Where to Eat:
Coffee Shops –
Higher Grounds (which is also a medicinal marijuana store) was my favorite. The French Toast Latte was amazing!
Bard Coffee, Coffee by Design, Speckled Ax and Aracabia (in order of my personal preference!) were others we visited. We didn't make it to Tandem Coffee because it was a little far away. But do me a favor – whatever you do – please just don't get Starbucks!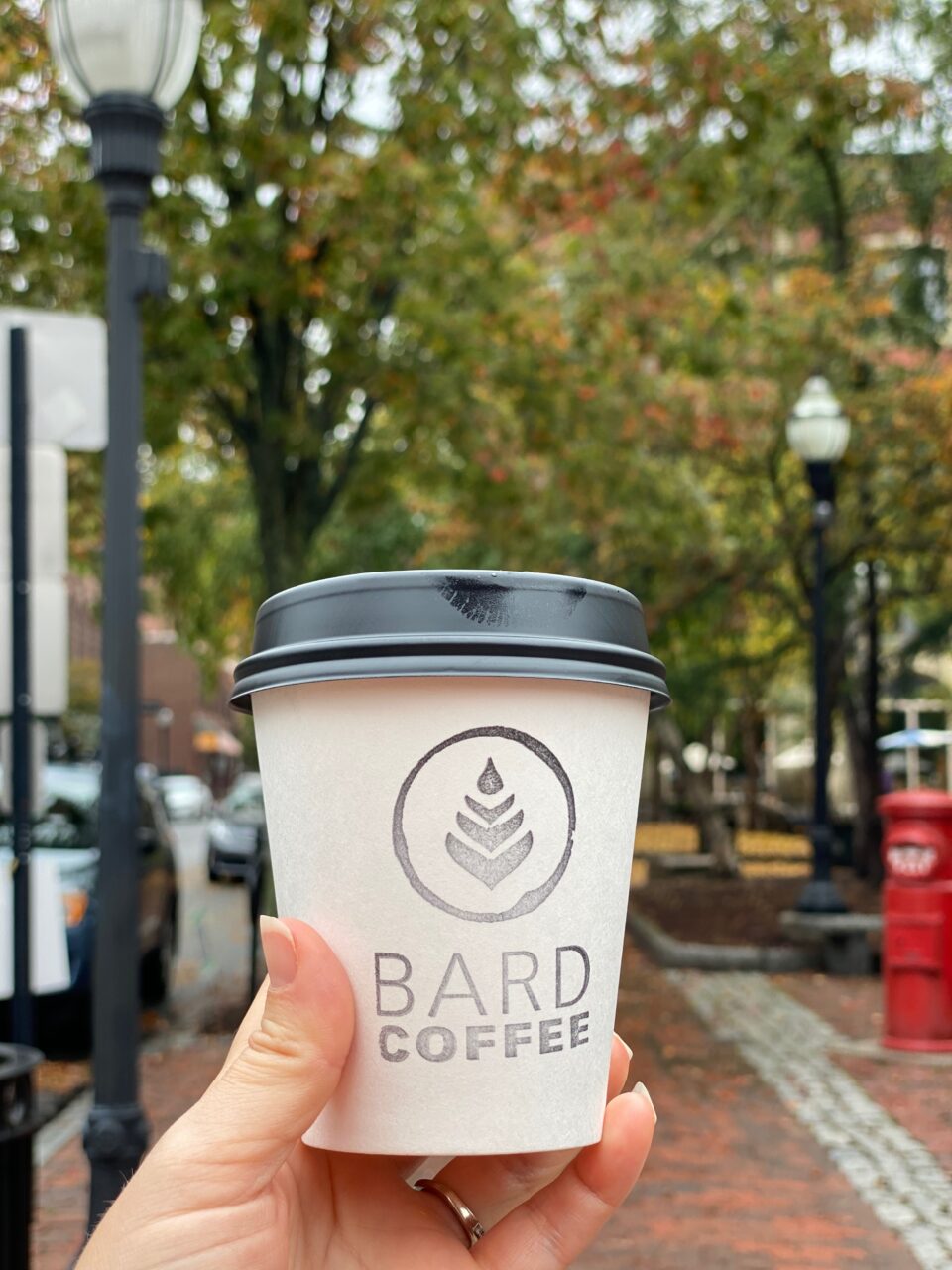 Breakfast –
Bayside American Cafe – we walked here which was a bit of a hike, then waited over an hour for breakfast but it was SOOOOO good. My husband got the lobster scramble with huge chunks of lobster meat!
Holy Donut – if you read any blog post about Portland this place is always mentioned. They have potato donuts and are good.
Becky's Diner – we didn't get to eat here but it was across from our hotel and ALWAYS had a line out the door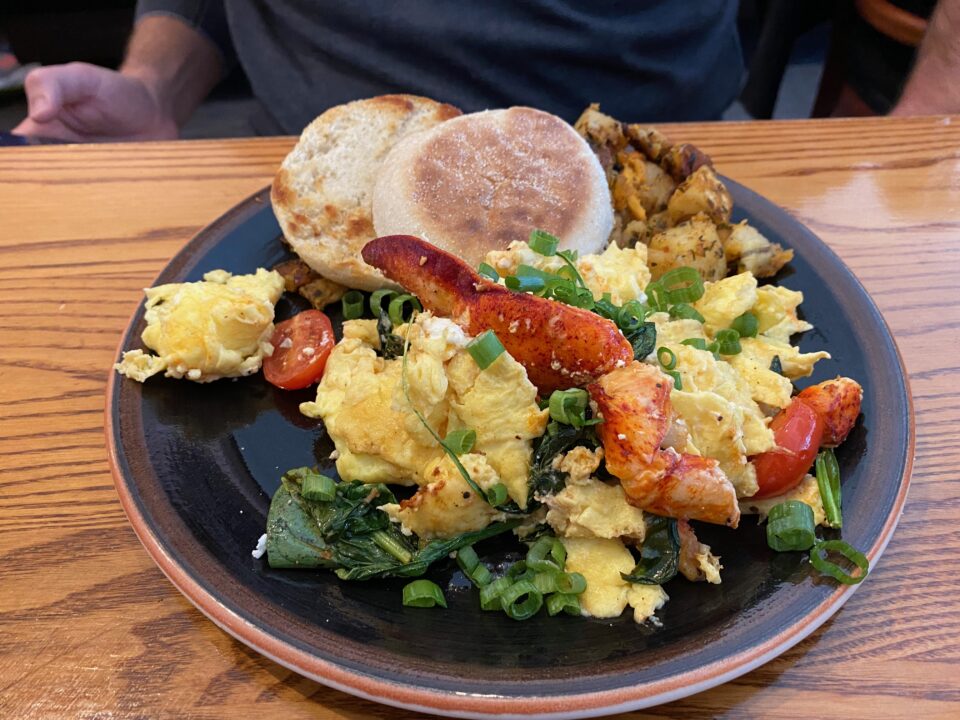 Lobster Rolls and more lobster –
High Roller for a create your own experience. I put avocado and bacon on mine!
Luke's Lobster was great for your standard lobster roll with a view. It is right on the pier as mentioned above. And they ship nationwide! They use the brioche from Standard Baking Co (another place to hit up if you have time!)
Andy's Old Port was recommended to us by a local. Did not disappoint. The lobster BLT was fabulous!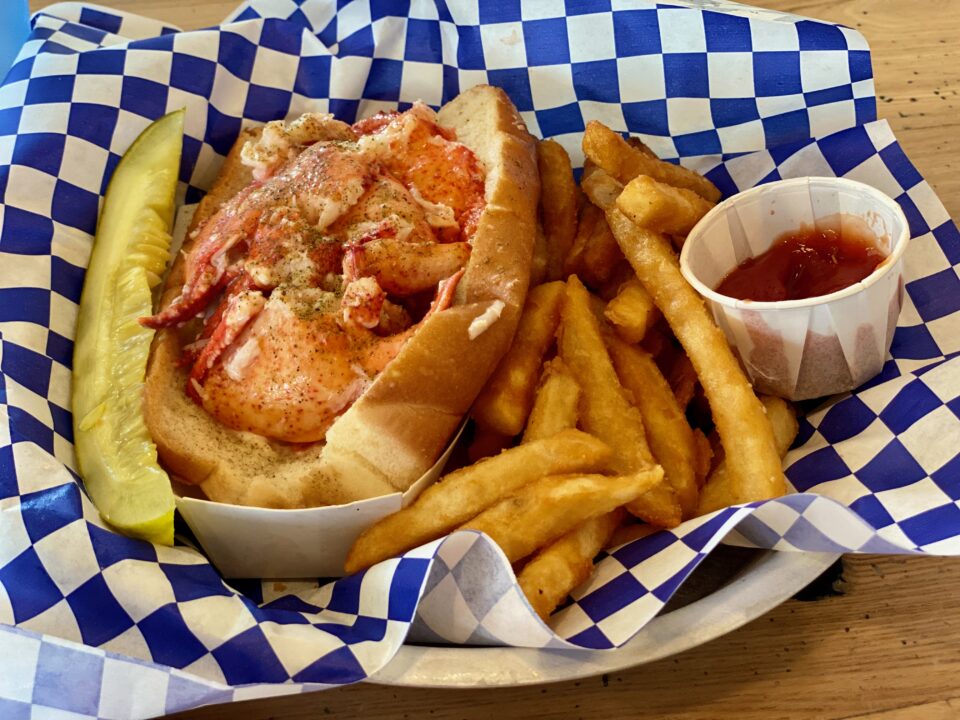 Cocktails –
Rivalries and Fore Play Sports Pub for game day drinks
The Independent Ice Co. for pre-dinner drink or nightcap. They have a whiskey menu that has hundreds of things on it! The food menu looked really good too we just ran out of time.
Blyth and Burrows – craft cocktails with an old speakeasy like vibe. The charcuterie boards looked delish as well
Gross Confection Bar – we went for a pastry in the morning but at night they turn into a cocktail/dessert spot
Luna – this rooftop bar is on top of the Canopy Hotel and the view is to die for. Plus the hotel looked beautiful too!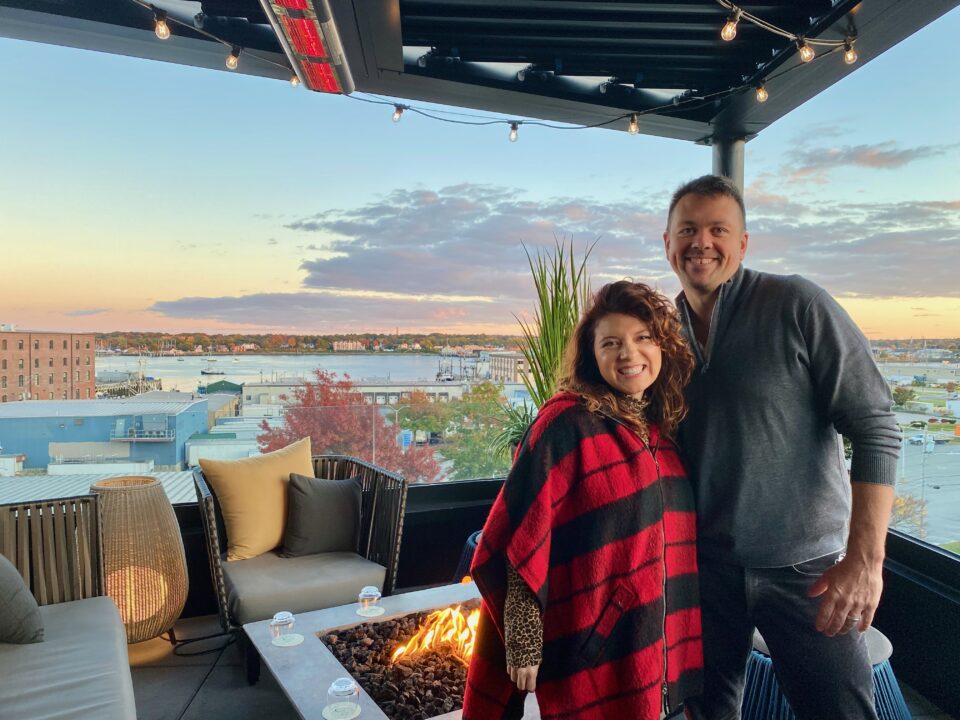 Dinner –
Scales – amazing seafood down on the warf. We had fresh oysters and fish for dinner. The halibut and cod were both delicious. We sat at the bar and our server Sean was awesome.
Via Vecchia – this place was recommended to me by my intern who went to school close to Portland. It did NOT disappoint. Get the pizzette for an appetizer. The bolognese was amazing and my husband loved the squid ink pasta with clams.
Street & Co. – the same restaurant group as Scales with a different menu. More fresh oysters. The grilled lobster linguine was so delicious. I was not expecting a whole lobster on my pasta. My husband tried the tuna bolognese for something different and the pasta was homemade.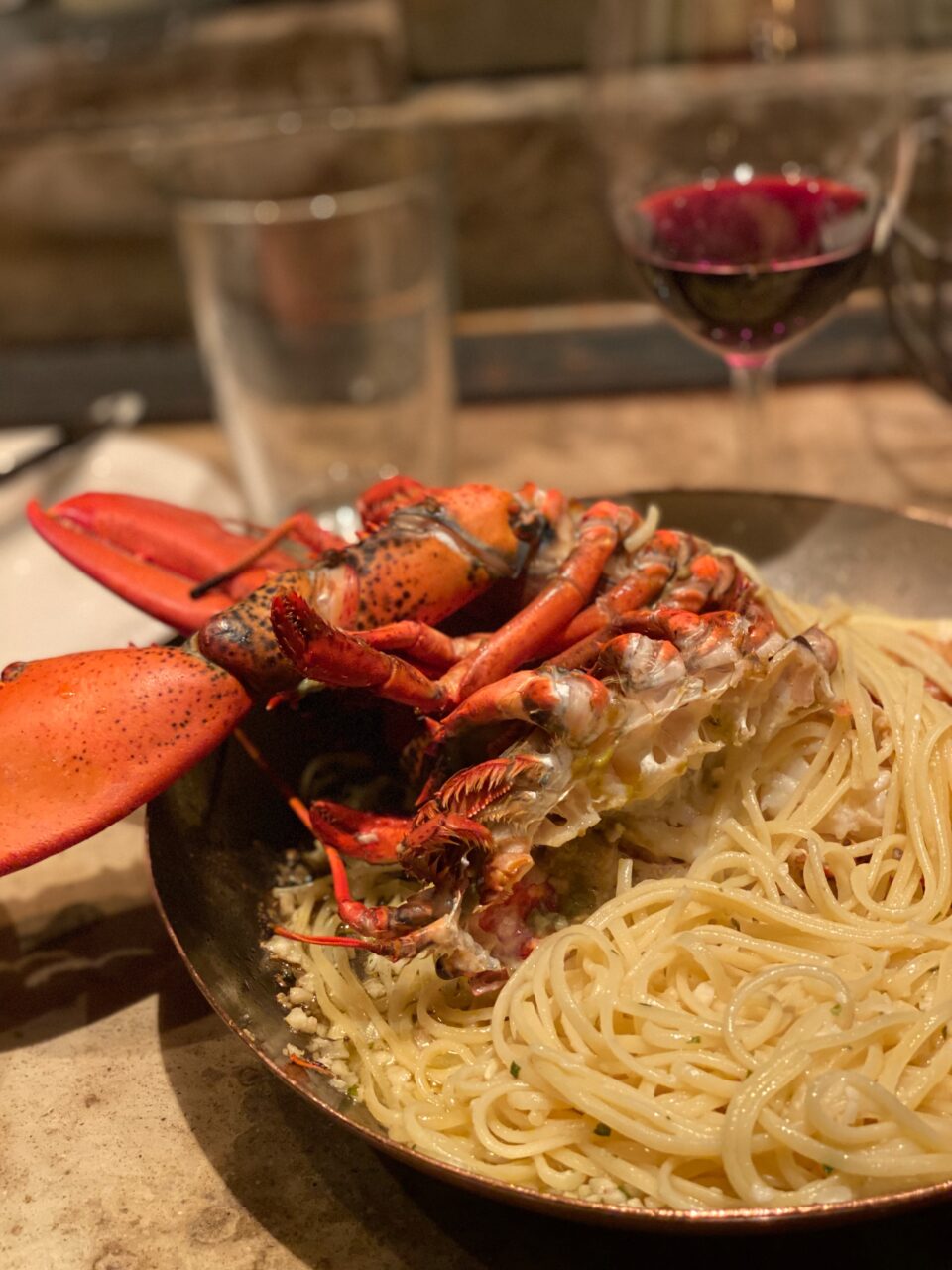 Other places to eat – (we didn't get to try these but they were highly recommended by our tour guide Andy who has lived in the area his whole life!)
Old Port Sea Grill – we went for oysters and a drink
The Shop – take an Uber it's a little ways away for oysters, several locals told us it's the best
Porthole – on the wharf for a lobster dinner. The lobster fishers sell the lobster to this guy directly so they can offer a good price!
Helm – for oysters
Fore Street – same owners as Street & Co. and Scales, we didn't go but heard great things
Other Randoms –
If you like hard seltzers be sure to try Wild Maine Hard Seltzer
Harbor Fish – if you have an Air BNB or a place to cook come here for seafood & fish caught that day
Sea Bags – a cool store that has purses made out of old sails. BUT they have an outlet on Custom Warf Street. The main store is on Commercial Street but the ones at the factory store are cheaper!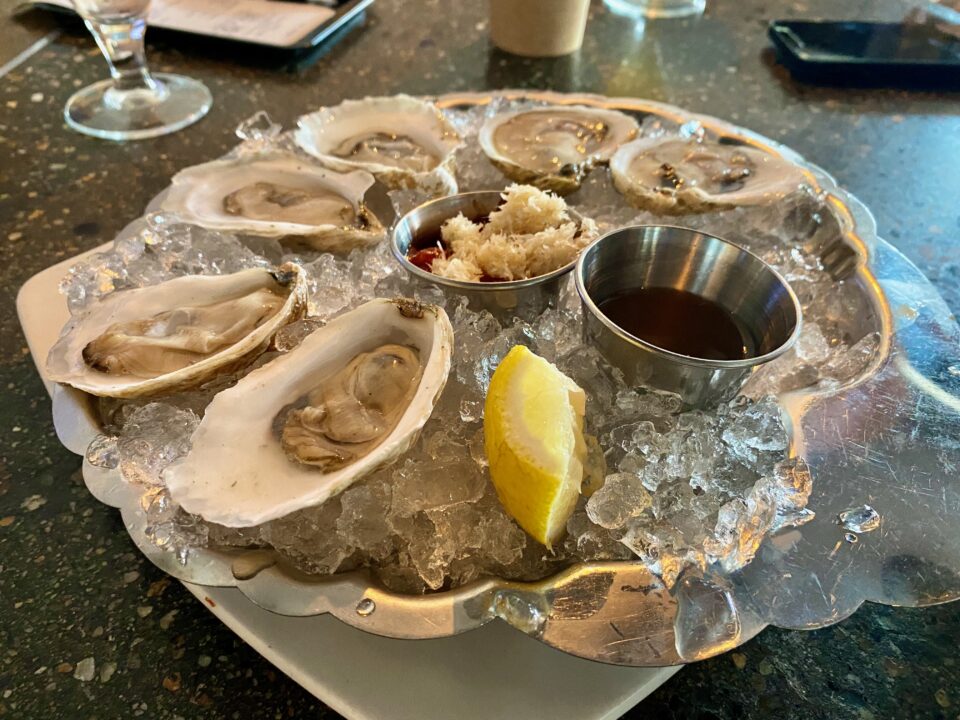 Places to skip –
DiMillios – they have a great location but the food isn't that great. We went for a cocktail though because the scenery is pretty.
Duckfat – not worth the really long line
Eventide Oyster Co. – every time we tried to go it was HOURS for the wait, we found oysters all over and didn't have to wait!
Boone's on the Water – also told by a local to avoid as there are better spots