[dropcap]I[/dropcap] am never one to skip breakfast usually. Unless you ask my husband, then he will tell you I don't "let him eat on the weekends" (if we go to 12:30pm yoga I don't eat before but that doesn't mean he can't!). I used to have a morning work out routine when I wasn't doing as much yoga and my commute was longer. I drove into the gym in my office at 5am and worked out, showered there and headed up to my cube. I would bring a week's worth of breakfast in with me on Mondays. At that time it was usually yogurt or oatmeal and fresh berries. Now that I don't have a long commute I like to sleep in as late as I can in the morning and making breakfast at work is a little more difficult so smoothies have become my go-to during the work week. They are easy to throw together and I can run out the door with it.
I always had put flax seeds in my smoothies to get more omega oils, especially when I was living alone since I didn't really eat meat much so I was not getting it from any other source. Since then the seed craze has kind of blown up. Chia seeds became the "cool thing" I think when kale became popular. You can find a variety of seed blends with flax, hemp and chia seeds. We used to buy a smoothie mix already made that had flax, coconut, cocoa and……natural flavors. I read labels on my food a little more these days and when I find "natural flavors" in things I tend to shy away and then – make my own.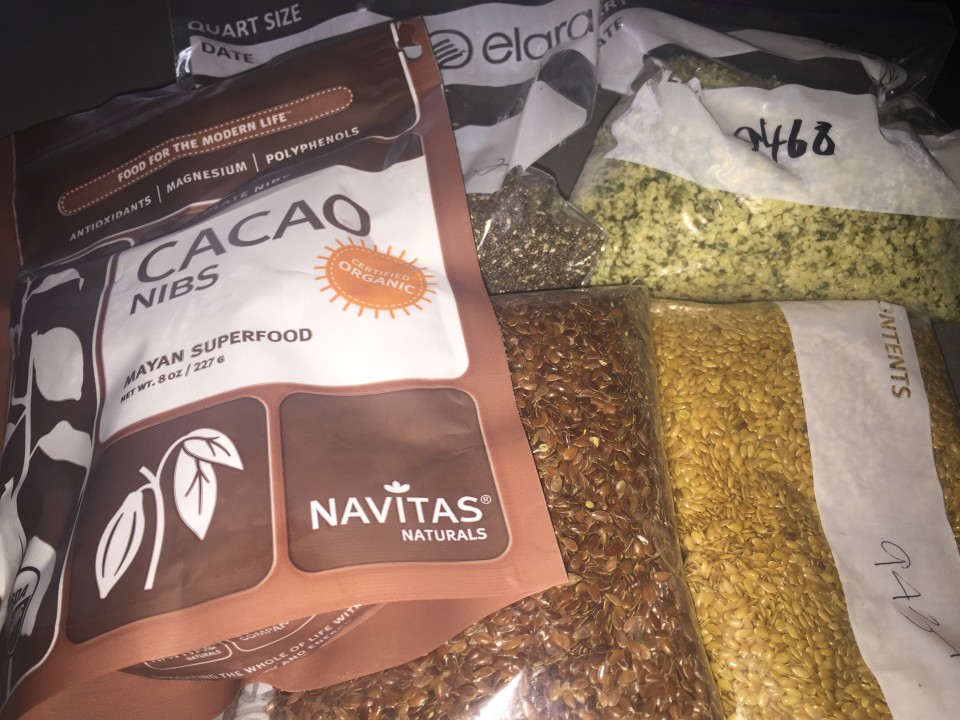 You can find all these seeds in bulk aisles of grocery stores. Whole Foods definitely has all of them, Trader Joes sells bags of chia and hemp seeds. However, after buying all these seeds at the store the other day we went into to Costco. Let me tell you how I have dreaded getting this membership. Bulk food weirds me out. Probably because I know a lot of it is processed food and stuff I would never buy. To my surprise though, they sell bulk flax, chia and hemp seeds for a lot cheaper than I could get in the bulk aisle at Whole Foods. So we stocked up and I am pretty sure I will have smoothie mix seeds for the rest of the year.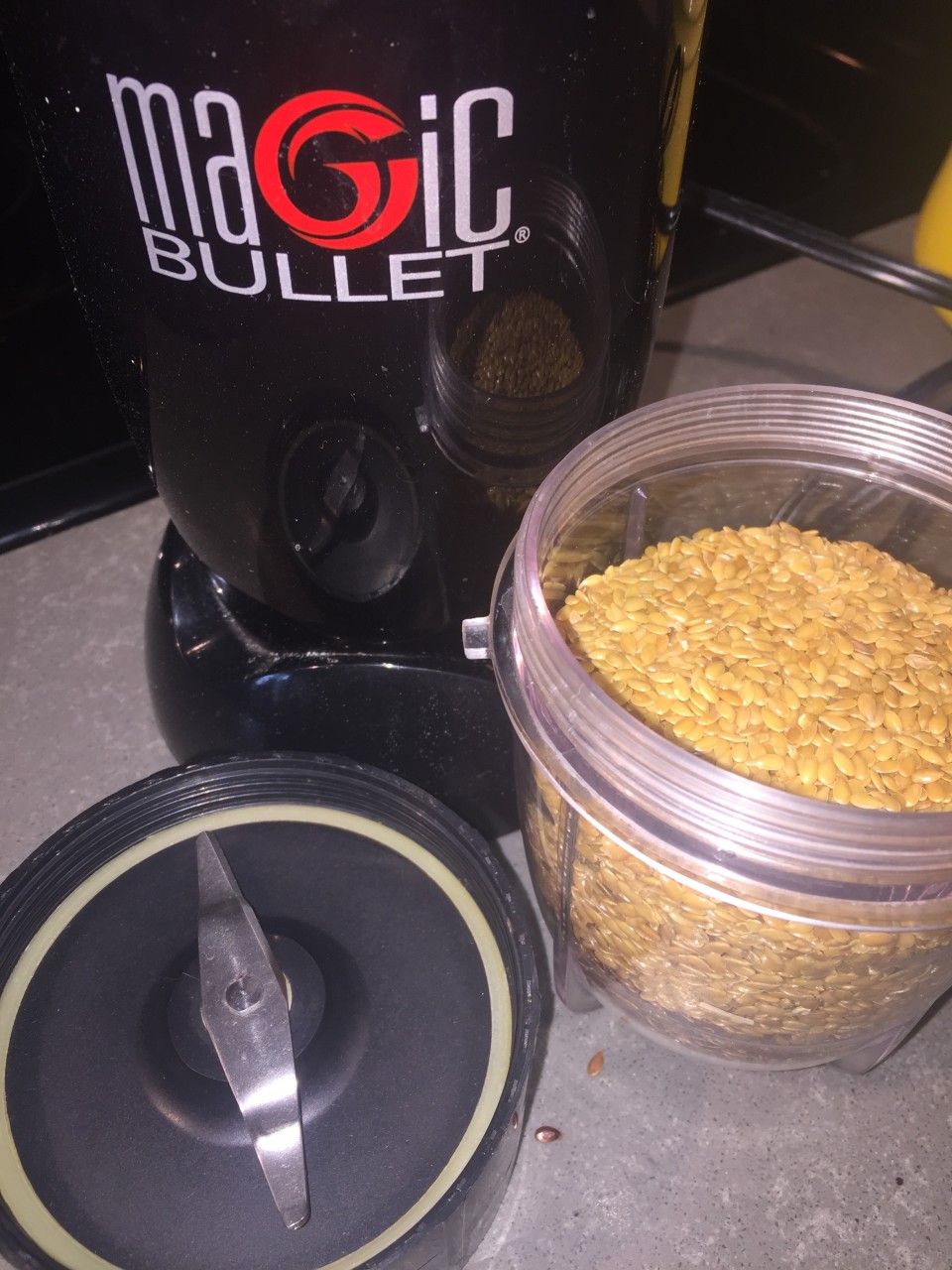 I make a mason jar full of this and keep it in my fridge and then add a few teaspoons to my smoothies in the morning. It's a great way to get extra omegas, fiber and protein to start your day.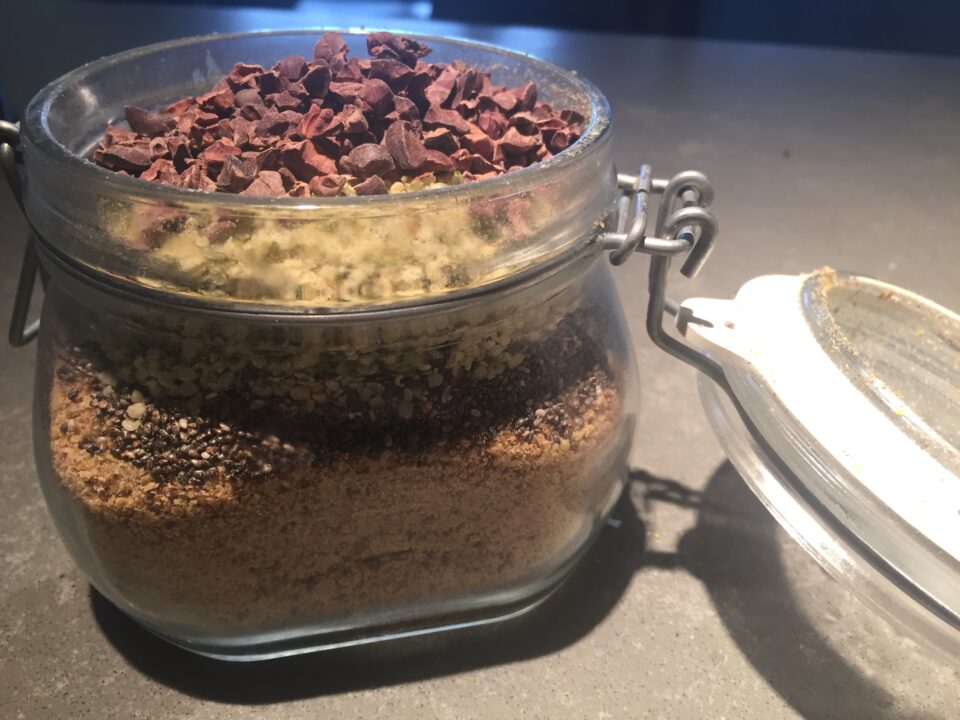 Print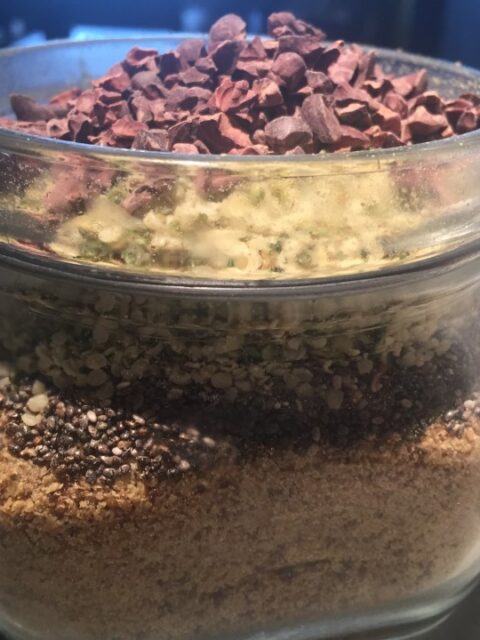 smoothie seed mix
Prep Time:

5

Total Time:

5 minutes
---
3/4

c whole flax seeds (I mix half the red flax and the golden flax)

3

TBS hemp seeds

2.5

TBS chia seeds

2

TBS cacao nibs
---
Instructions
In a small blender or smoothie maker like the NutriBullet or Magic bullet, grind the flax seeds so they are ground up into a powdery consistency (your body actually does not digest whole flax seeds). In a mason jar or some kind of storage container mix the flax with the remaining ingredients. Stir up to mix everything together. Store in the refrigerator to preserve freshness. Add 1-2 teaspoons to your smoothies.
---