Finding time to sit down and type these days are rare. My husband is sick and taking a nap and I have baby down so here we go! Since I had Isley I have quite a few people I know that have become pregnant. A lot of people have asked me about what I recommend as far as baby must haves go.
We had Isley while living in a two bedroom loft. I don't have a ton of storage so we really took a minimalistic approach and tried to only get what we needed. (until my mom starts piling us up with stuff that is!) I didn't want a ton of unnecessary items because frankly I didn't have the room for any of it. Instead of sending my friends all individual texts or emails with my baby must haves I figured I would put this all together. Because I know as a first time mother I started looking all over the internet for posts like this to help me weed out the stuff I really didn't need.
We tell everyone if you must listen to ONE thing I tell you to get it's this, the Baby Shusher. Whoever invented this was a genius. It repeatedly goes "shhhhhhhh….shhhhhhhhh…shhhhhhh" for up to thirty minutes over and over. So you don't have to! It's been a bedtime ritual for us and we still use it a year later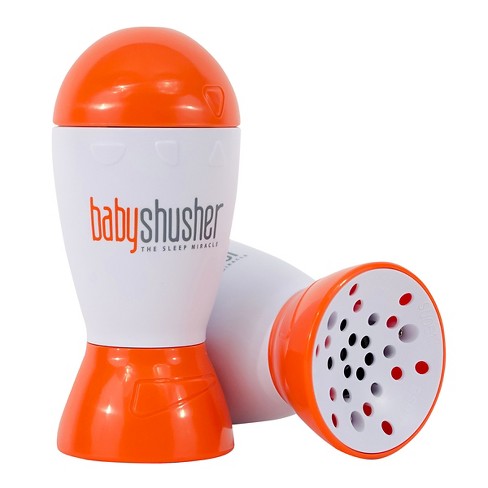 These baby gowns. Cloud Island makes the best baby gowns. We used these every night for the first 4 months. It made middle of the night baby changes a breeze. No unzipping or snaps to deal with when you (and baby) are half asleep!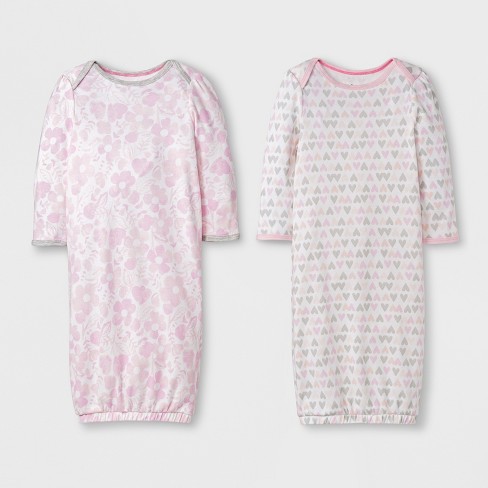 We loved these Cloud Island Sleep 'N Plays. The best thing is that they un-zip from the feet. So you don't have to get your baby mostly naked to change them like the ones that zip down. All you have to do is pull their legs out and their torso remains covered. I found they run big. My baby is average sized and twelve months and she is still in the 6-9 months size. Plus they come in several cute patterns.
Where your baby sleeps is a personal preference. Some people co-sleep and some elect for a separate bedroom right away. Personally I chose to have our babe in our room with us but I was afraid to have her in bed in between us because I thought my husband would squish her. We kept her in the Snuggle Me Organic at night until she finally (8 weeks later) would go in her bassinet without screaming. It was also perfect for daytime naps because I could have her next to me on the couch. AND you can machine wash not only the cover but the lounger as well! Consider getting a dark color. We had a little poo incident and it left a little stain on the cover…..
The Mama Roo was a life saver. This is how we could get Isley to nap even up until eight months old. It's expensive but worth it. It has several controls to pick your style of movement. Plus you can control it with an app from your phone. So we would crank the speed up while she was awake but when she fell asleep and we didn't want to wake her by going under her to press the button we could adjust the speed from an app. Be sure to get the infant insert.
I found you can NEVER have enough burp cloths. I would up getting a ten pack of these when they were on sale and went back and ordered a second set. Even with a stock pile of twenty I think I was washing them every few days. They are larger and soft plus they are organic.
Of all the swaddles I tried Halo is the brand I liked the most. They have everything from swaddles to use for the newborns and sleep sacks for when the kids get older. We live in Michigan so winters are cold. I love that they have a selection of cotton for warmer months and fleece for when it gets colder and they need a little more. I found they were easy to use.
Even though they don't zip from the bottom they at least ZIP which is huge to me. I really liked Burt's Bees Baby sleep and play pj's too. When Isley was a baby they only had the snug fit which I found she grew out of quickly. She was a little ahead of their size range but now they make loose fit sleepers which I wish they had when she was a baby. Plus the hippie in me loves that they are organic. And they always have awesome sales!
So there you have it. Those are some of our favorite baby must haves while she was little. Another few tips of advice I have:
Don't buy anything with a snap if you can help it! When they are little snaps are a pain in butt. Zippers ALWAYS!
Don't go home and rip off all the tags of your clothes and wash them. I know you want to nest and get everything ready for the baby to come but I did this and wound up donating a ton of clothes that she never wore.
Speaking of clothes, I find baby CLOTHES to be a waste. Isley lived in sleep n plays. Clothes LOOK cute but back to the point above, they don't function great. When you are changing your baby every 2 hours or they are spitting up all the time clothes just make the process that much harder. I promise people will think your baby is cute in pj's too!
Leave a comment below on your favorite baby must haves that I might have missed.