When I was little my mom didn't cook a ton. She made maybe six or seven dishes. One of the dishes she used to make was cheesy broccoli casserole. It had white rice, chicken, broccoli and some kind of condensed cream of something soup. Those soups started to creep me out as I got older. If you looked at the ingredients of Campbell's cream of ….. there were always a lot of things in there you might not want to eat. Vegetable oil, MSG, flavoring…..yum.
So I haven't cooked with a cream of something soup in forever but I was craving some kind of cheesy broccoli rice yesterday. I was thinking about how I could make a cream sauce without the cream or condensed soup. Then I had my a-ha moment – risotto! Risotto naturally gives off a creamy texture from all the starch in it. I could skip the cream and the soup and still have an equally cream dish.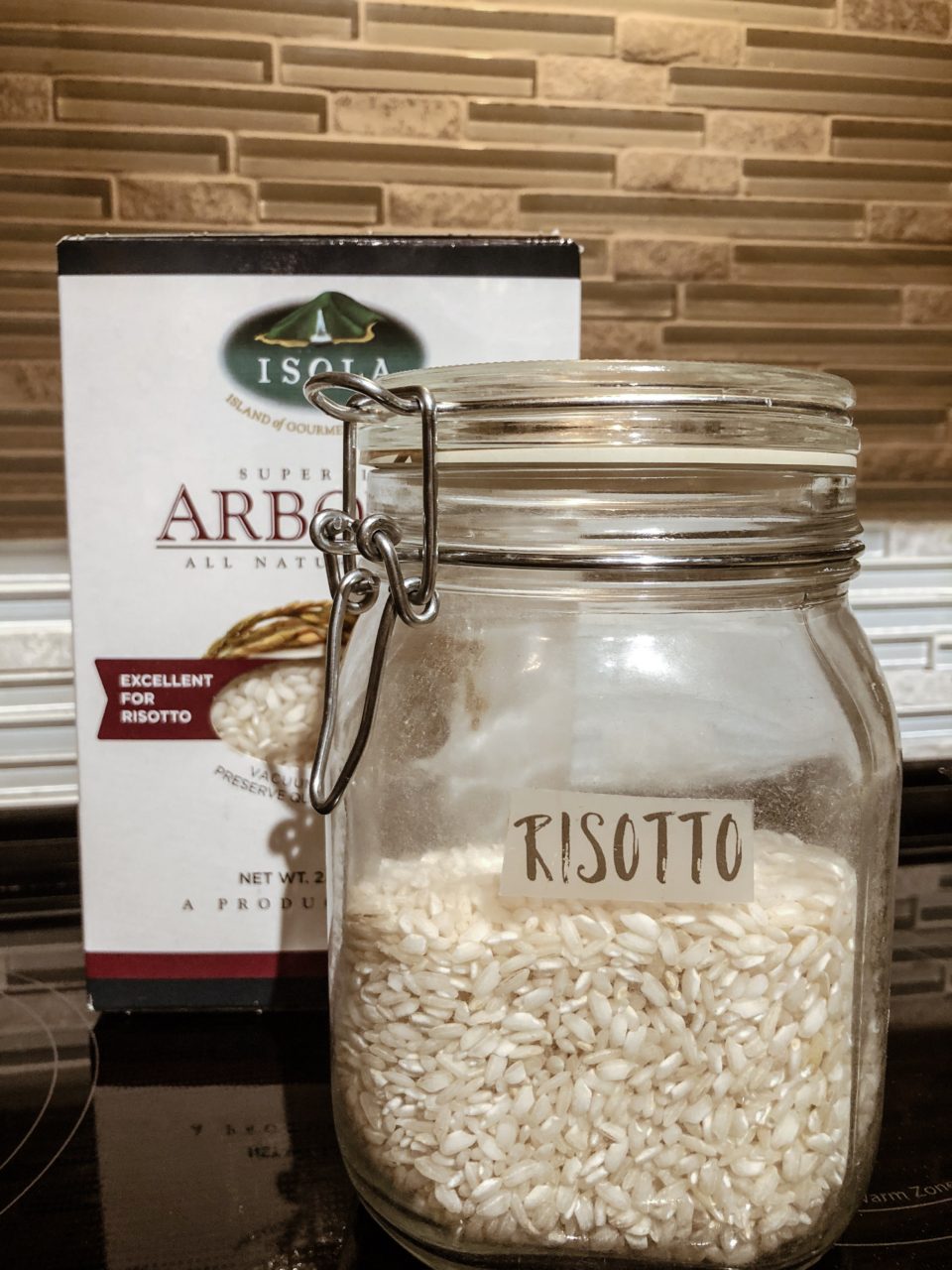 Risotto can be intimidating for people but it's actually super easy to make. A true Italian person might scoff at the way I cook it. I do not stand over the stove and constantly stir. I also do not heat my broth ahead of time. Instead I make sure to open a new box of stock that is room temperature which takes less time to warm than something out of the fridge.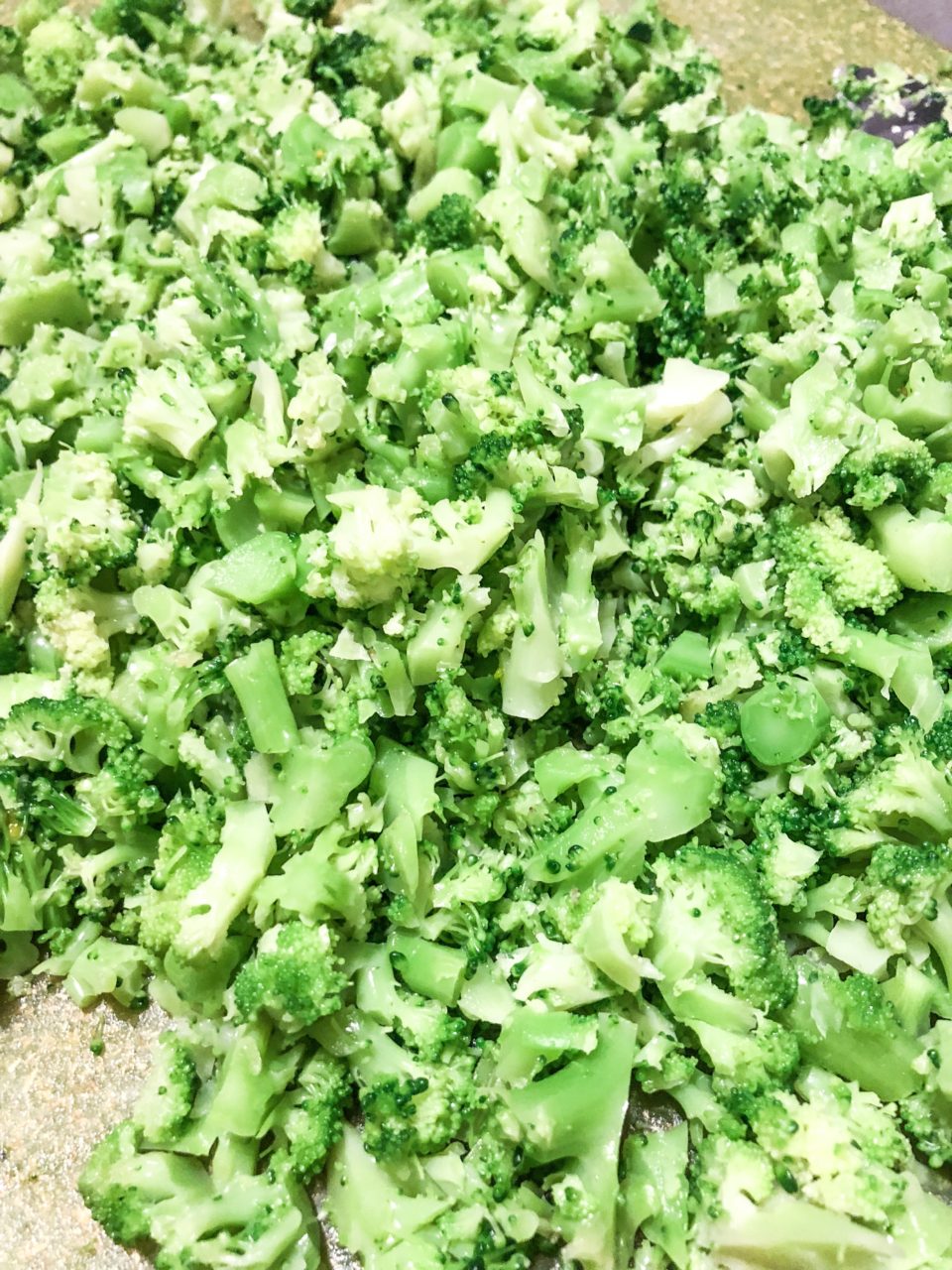 In this version of cheesy broccoli rice I cheated by using frozen broccoli florets. I let them thaw on the counter while I was cooking the risotto and then finely chopped it. I added it in when my risotto was almost done cooking. There is still a lot of liquid in the broccoli so it worked out perfect. Just when I ran out of stock that last bit of moisture from the broccoli finished off my rice.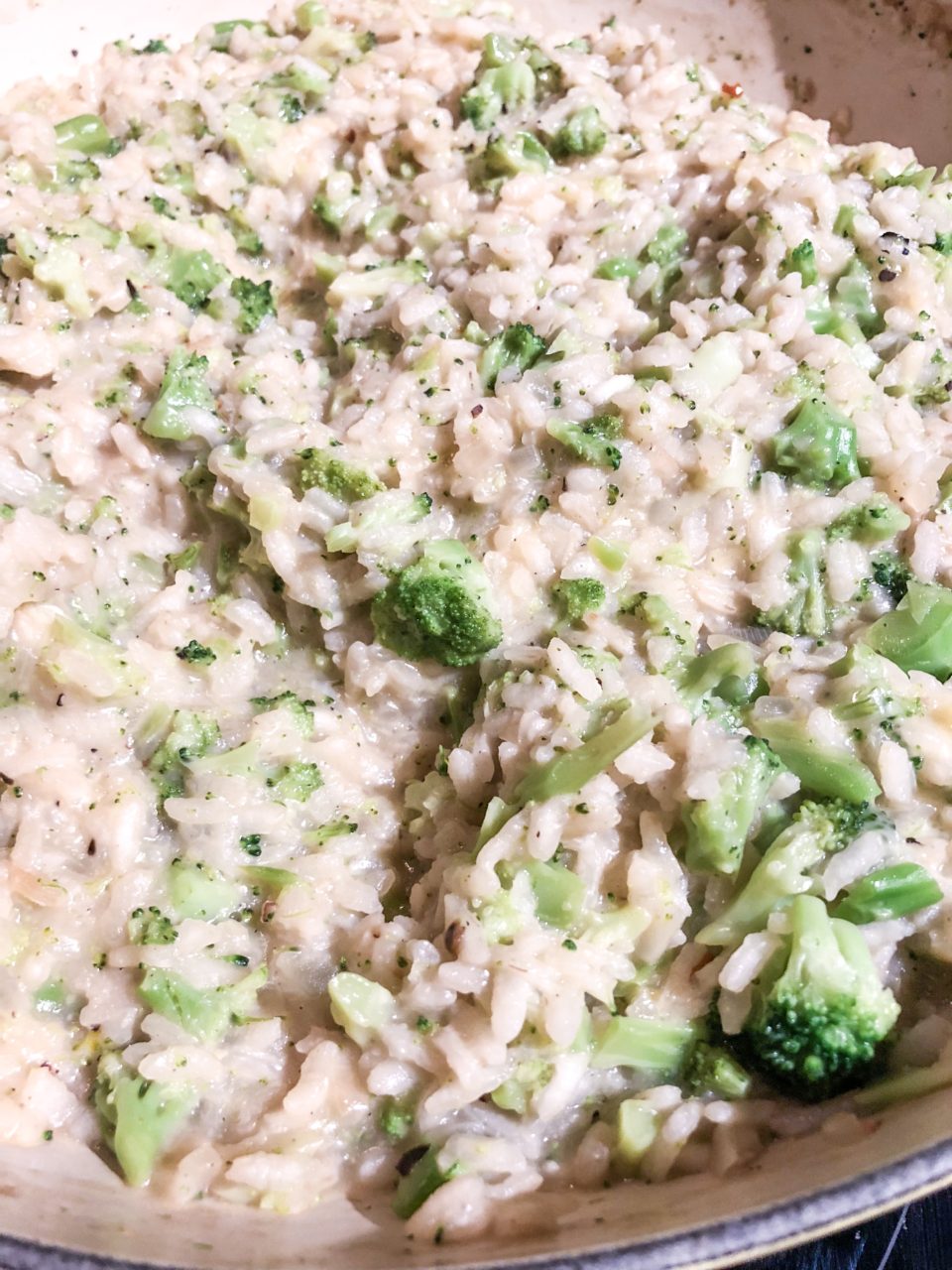 To amp up my version of a child hood favorite I used Gouda cheese instead of cheddar. Also I decided to top the rice with bacon. Because everything is better with bacon right?
This remake of a childhood favorite, while totally different, did not disappoint. It brought back some memories while satisfying my craving all at the same time. Plus it was quick and easy to make!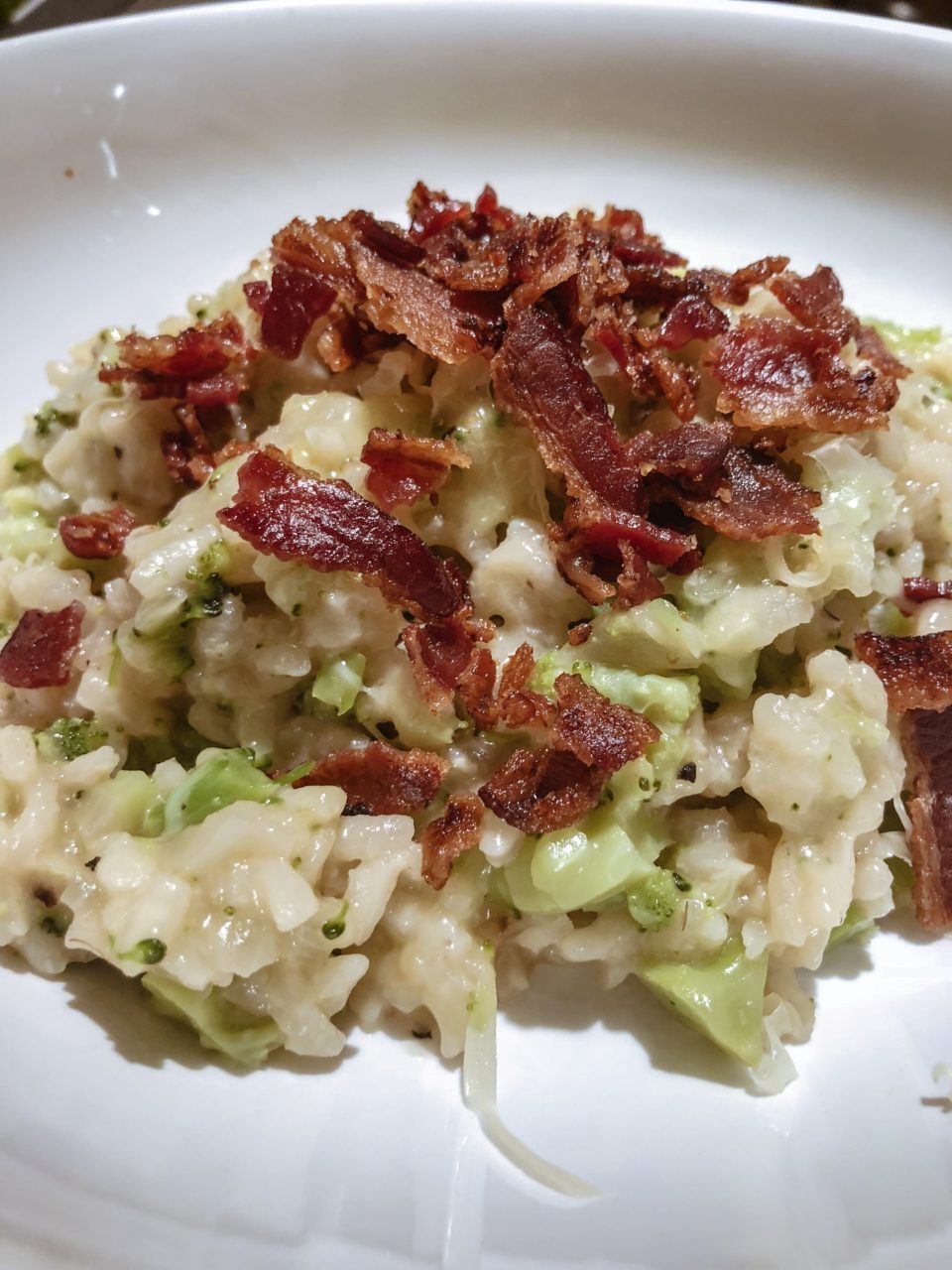 Print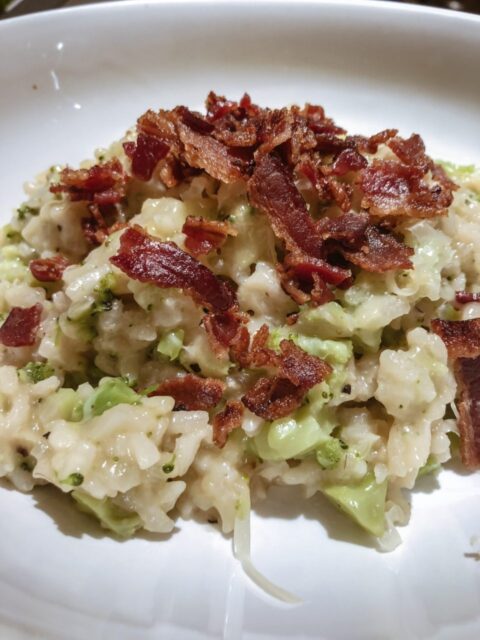 BACON BROCCOLI RISOTTO
---
1 lb bacon
2 1/4 c risotto
8 c chicken or vegetable broth
1/2 yellow onion, finely chopped
3 cloves garlic
red pepper flakes to taste
1 1/2 c Gouda cheese
1 1lb frozen broccoli florets, once thawed chop small
---
Instructions
Take broccoli out of the freezer while you cook to thaw.
Cook bacon in your preferred method. I love to bake in the oven at 415 until nice and crispy.
In a large deep skillet add in 2 TBS of the bacon fat.
Over medium low heat cook the onions and garlic with the red pepper flakes until soft. (8-10 minutes). Turn heat to medium and add in the rice. Cook a few minutes until golden brown. Add in 3 cups of the chicken broth and turn heat up to medium – medium high. Add in salt and pepper. Stir risotto every few minutes.
Once most of the liquid has evaporated add in 3 more cups of stock. Repeat this process until the last of the stock is used.
Once the last bit of stock is almost evaporated add in broccoli to cook. (3-4 minutes) Stir in Gouda cheese. Serve in dishes and crumble reserved bacon on top.
Prep Time: 5
Cook Time: 40