It is FREEZING out. As in the air hurts your face cold. While we were home for Christmas it was so cold I didn't even want to leave the house. Then we came back to Detroit and it wasn't any better. Even though I feel like I didn't eat that bad over the Holidays I felt like we needed to get back on track and eat something healthy and loaded with vegetables. A nice broth soup would be great to warm up. So I settled on vegetable barley soup.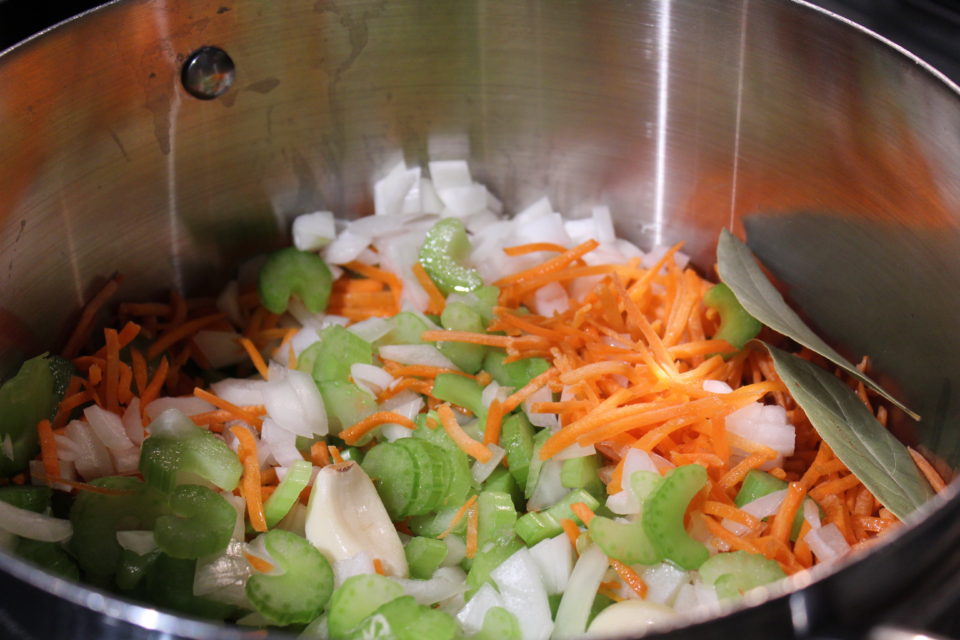 I have a few versions of barley soup I usually make. One has beef in it but we haven't been eating a ton of meat lately so that didn't sound great. But the other version I make has tomatoes in it and I wanted something brothy. So I decided instead to just load the soup with vegetables and keep it simple. Barley is loaded with fiber, vitamins, and even protein. Also it doesn't take long to cook which was perfect for this soup.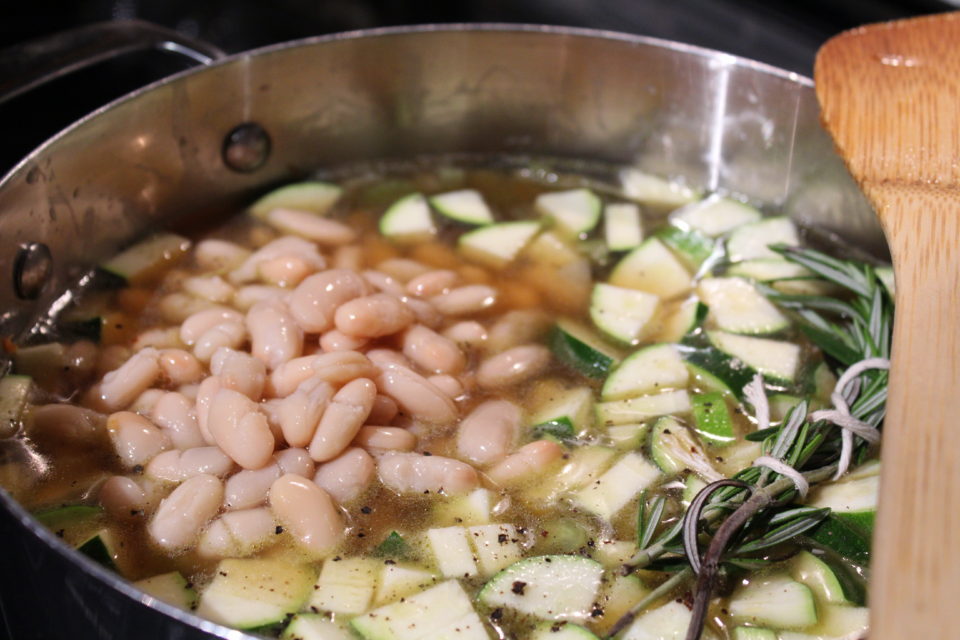 You could use any vegetable you want really for this. I chose to use a standard mirepoix (celery, onion and carrots), leeks, zucchini and frozen green beans. Then to season the soup I used garlic cloves, bay leaves and a few sprigs of rosemary. The addition of cannellini beans added more protein to this dish.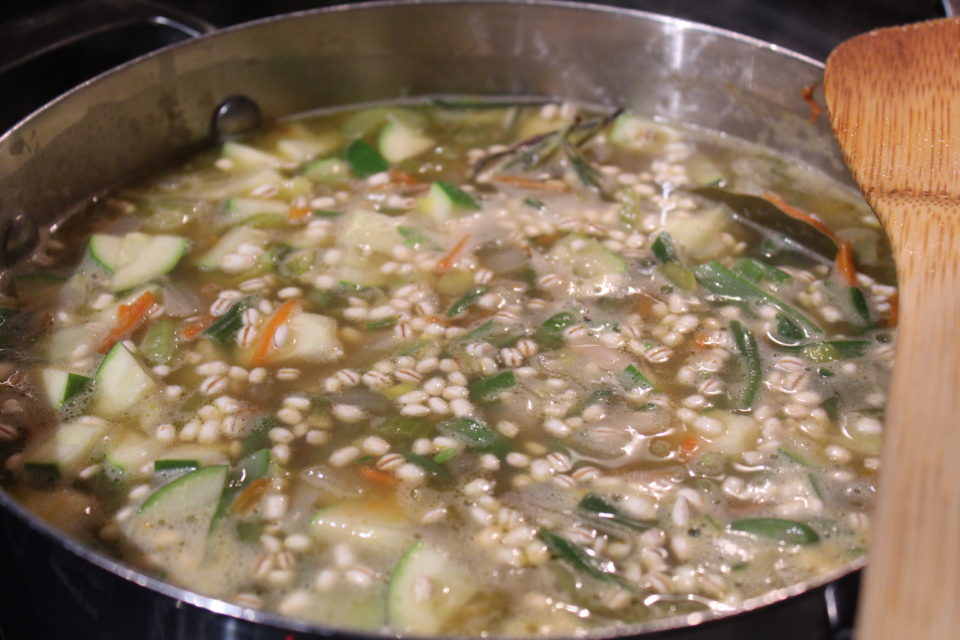 Whether you are trying to kick start your week with a healthy meal or simply try to warm up from the cold, this recipe is perfect for you. The less time you have to spend in the kitchen the more time you have to stay curled up on your couch with a big fuzzy blanket!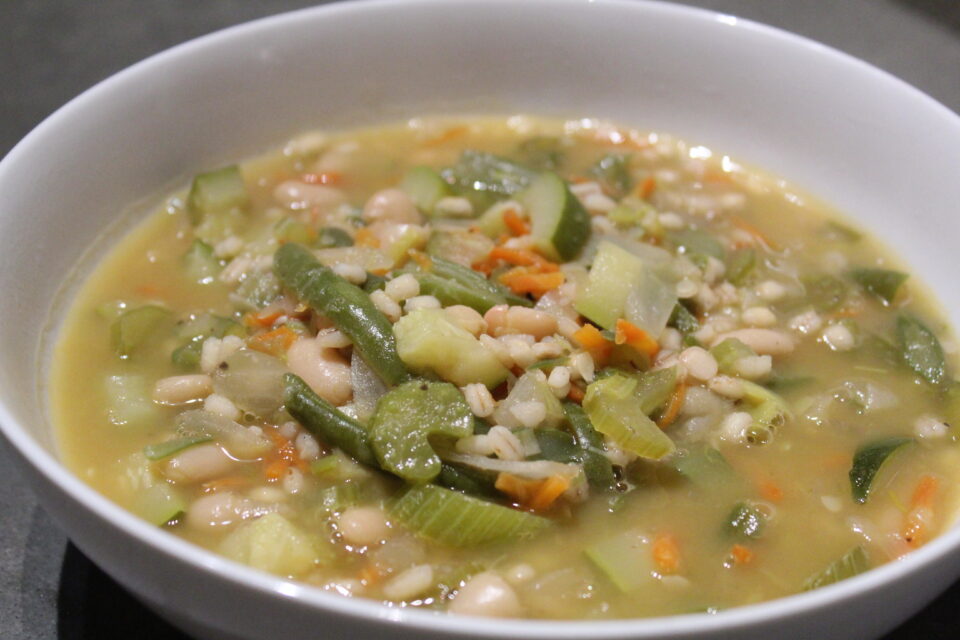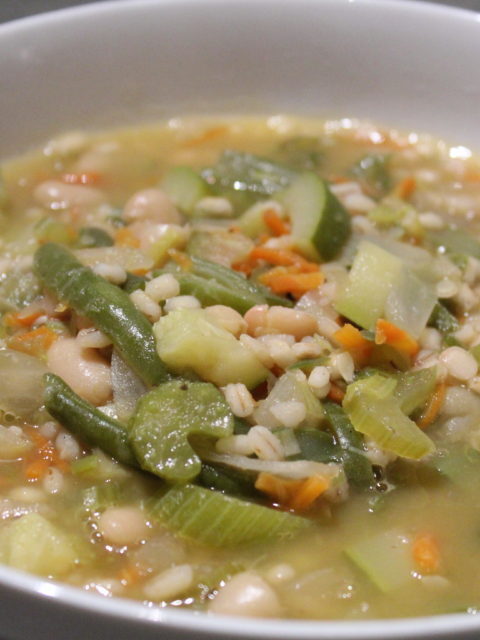 vegetable barley soup
---
5–6 ribs of celery, thinly sliced
1 onion, diced
1 c. shredded carrots (if you like big chunks of carrots you can buy a few whole carrots and dice)
2 leeks, white and light green parts only, thinly sliced and rinsed to get the dirt out
2 bay leaves
4 cloves of garlic left whole
2 zucchini, diced
3 sprigs of rosemary (I used kitchen twine to tie it together to not have to pick out later)
8 c of vegetable broth
1 c uncooked pearled barley
2 cans cannellini beans, drained
2 c frozen cut green beans
---
Instructions
In a large soup pot sautee celery, onion, leeks, carrots, garlic and bay leaves over medium heat until the onions are mostly cooked (12-15 minutes). Next add in the zucchini, rosemary and broth and bring to a gentle boil. Once soup is boiling add in barley, cannellini beans and green beans. Cook until barley is cooked through (10-15 minutes). Season liberally with salt and pepper. Remove bay leaves and rosemary before serving (or pick around it if it lands in your bowl!).
Notes
The soup thickens up if you have leftovers so keep a little broth on hand if you go to reheat the next day.
Prep Time: 10
Cook Time: 30
SaveSave
SaveSave
SaveSave
SaveSave