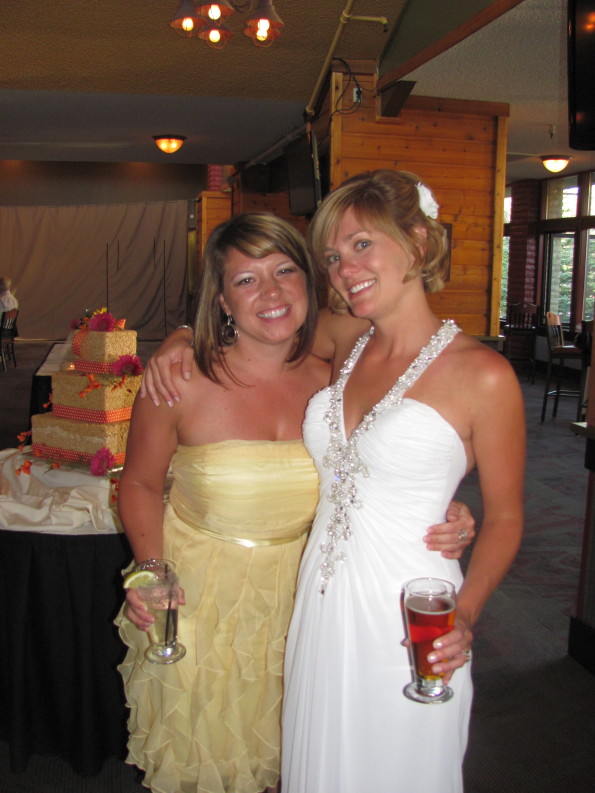 [dropcap]I[/dropcap]f you ask me what one of my all time favorite dishes I have ate was I would tell you it was lobster mac and cheese when I was away at my girlfriend's wedding. I am sure you would probably think I was out east when I had this meal, not in Breckenridge Colorado. Yes. The best lobster mac and cheese I have had was in Colorado at the Beaver Run Resort.
It was an appetizer on the menu and I remember asking the waiter if there was lots of lobster in the dish. I feel like most of the time when you order a lobster mac it has very little lobster meat and most of the time cut so small you hardly taste it. Not to mention it's usually pretty expensive. He assured me the lobster to noodle ratio was good and also told me the appetizer was big so I opted that for my meal. He brought it out and he wasn't lying. I honestly think there was more lobster meat than noodles. The noodles were little ditalini noodles and the lobster meat was much bigger than the noodles. They used a blend of cheddar, gouda, gruyère, and manchego cheeses which made it creamy and delicious!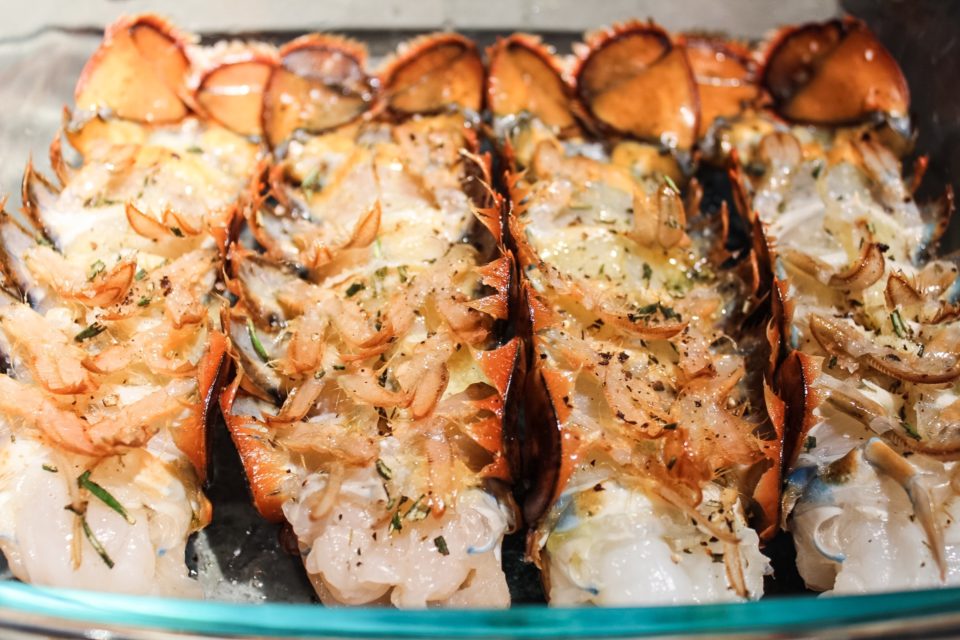 I have been experimenting with mac and cheese for years. One of my favorites is recreating this meal. The other night it was a chilly night, one of our first cool fall days. The kind of day you want the window cracked and to just stay in bed under the covers. When I think fall I associate it with apples, football, the start of hockey season, soup, sweaters with boots and comfort foods. Mac and cheese is one of those comfort foods. I don't make rich dinners that often so when I do I like to go all out. I like to use really good cheeses. This blend I used fontina, gouda, parmesan and a spoonfull of marscapone cheese.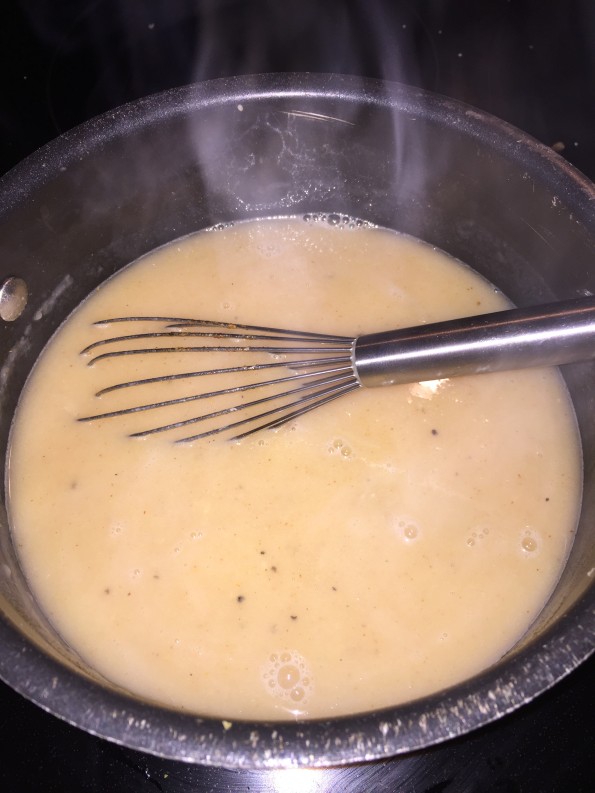 Like most dishes I make I try to lighten things up when I can. The cheese sauce is so rich and creamy from all the cheeses you use you don't need the milk. I usually make a "faux" béchamel sauce and instead of using milk I use chicken stock. It helps save some fat grams and calories. It also helps me pretend my mac isn't as bad for me… (who am I kidding?!?! 80/20!) This sauce also came together with shallots, garlic, white wine, dijon mustard, a little cayenne, paprika and nutmeg.
Whole Foods sometimes has lobster tails go on sale. We were debating what to make for dinner when we went to the store and since they were on sale we decided to make lobster. I was originally going to make the mac as a side dish but just figured I would make it a meal. We like to grill a lot (even in the freezing cold. That's the beauty of having a grill on a balcony) I try to infuse as much flavor into the lobster as possible I learned a new trick (from some random post on Pinterest) to cut both sides of the lobster tail to be able to baste both sides of the lobster with all that good butter while it is grilling.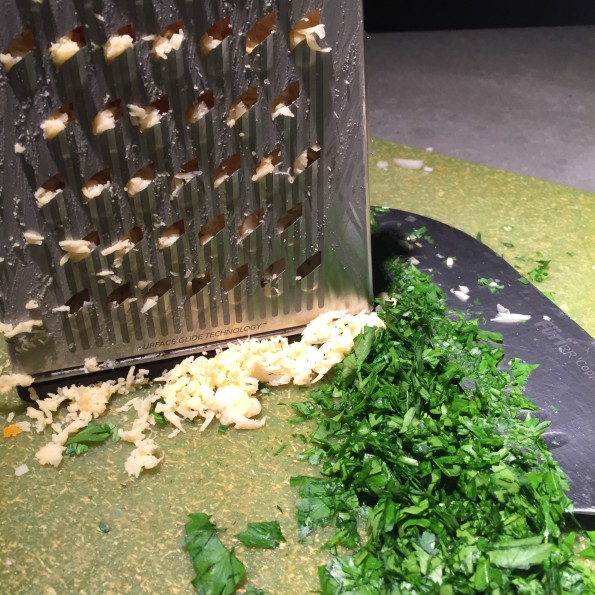 I made a simple melted butter on the stove with lots of garlic, a little shallot, parsley and lemon zest. We lightly seasoned the lobster with olive oil, salt, pepper, lemon juice and some fresh rosemary leaves. The tails were pretty small so they only needed about 4 mins per side on medium high heat on the grill. I have found there is nothing worse than over cooked seafood. I would much rather under cook my scallops, lobster etc than overcook them. It gets super rubbery and gross. This is also why I just place the cooked lobster meat on top of the mac when it is done. I avoid cooking it further by placing it in the sauce or in the oven.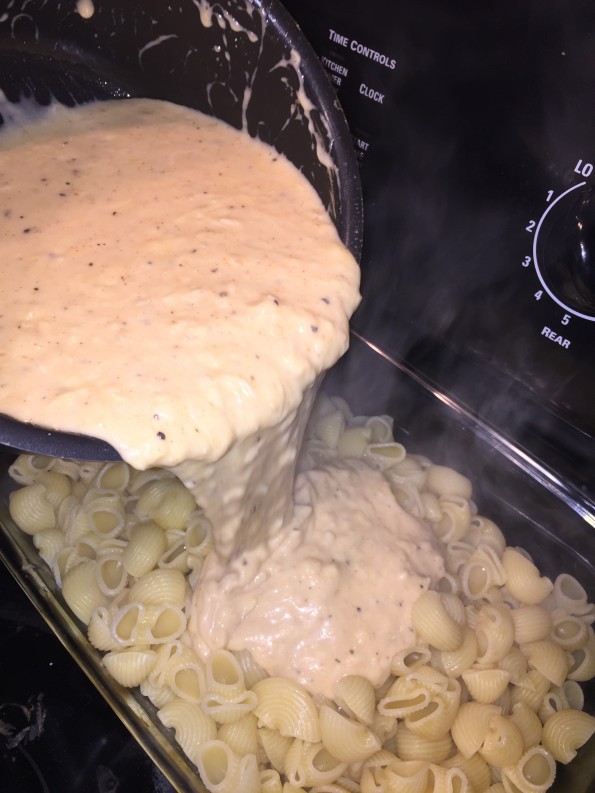 I decided to make this mac a baked mac. We have this awesome kitchen gadget called a Misto where you can fill it with your own olive oil and use as a kitchen spray. It works perfect when you want to drizzle olive oil and is significantly less messy than trying to cover the spout of your bottle with your finger and only let a little oil out at a time. Once my sauce was done I added my under al dente noodles (they will cook more with the sauce) and topped with cheese, panko break crumbs, then sprayed the olive oil so it would brown up nicely and topped with some fresh italian parsley. I put the whole dish under the broiler for a few minutes until the cheese was all nice and golden brown and bubbly.
We don't eat rich foods every day. When you do want some good comfort foods there are ways to lighten it up so you can still indulge.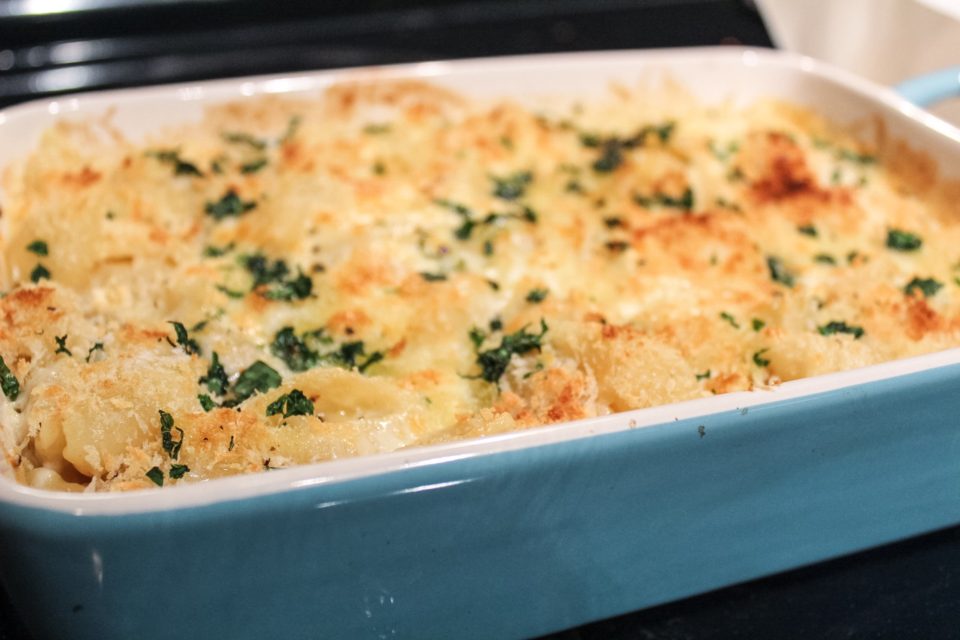 Print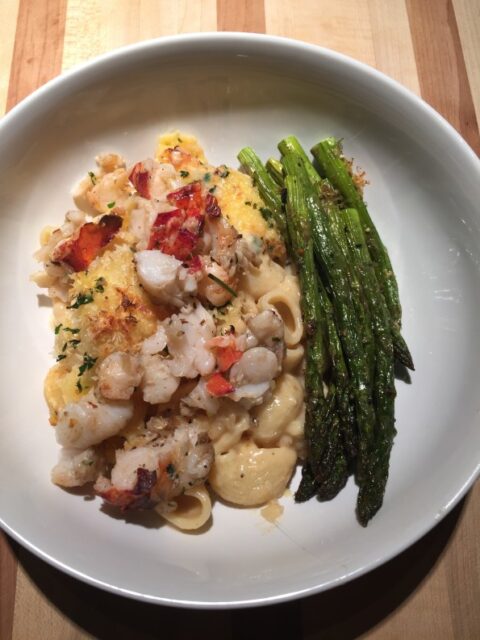 lobster mac and cheese
---
3

–

4

lobster tails (

6

–

8

oz each) or 2-3 cups cooked lobster meat

5

TBS butter

3

TBS of flour

7

cloves of garlic minced

1

shallot minced

¼ cup

of chopped Italian parsley

1 cup

of white wine (I used an Italian Pinto Grigio that worked well in this, remember make sure it's something that tastes good because you will be concentrating that flavor)

1 quart

of chicken broth

3 cups

of your favorite cheese (in this version I used gouda, fontina and parmesan)

¼ tsp

paprika

¼ tsp

nutmeg
Dash of cayenne

1

lb of pasta (I like smaller pasta like shells for the mac, something around the size that your lobster chunks will be)

1

TBS Dijon mustard
Salt and Pepper

1/4

c panko bread crumbs
---
Instructions
Prepare your lobster tails. I like to cut down the tails of the lobster on both sides. This is not necessary but we season the lobster with 1 TBS of olive oil, salt and pepper and a sprig of fresh rosemary about 1 hour before we grill it and leave it covered in the fridge.
For the lobster butter
Melt 2 TBS of butter in a small sauce pan over medium low heat. Add in shallots and garlic and cook for 15 mins nice and slow until the shallots are tender. Add in a few TBS of the chopped parsley. Leave on low heat until you are ready for it.
For the mac
In a large saucepan melt the remaining 3 TBS of butter on medium heat. Add in the flour and whisk together. Let the flour cook a few minutes to get all of the raw taste out of it. Turn the heat up to medium high and add in white wine. Your mix will instantly start to thicken. Whisk flour/wine mixture together until most of the liquid cooks out and then add in 3 cups of chicken stock. Season with salt, pepper, cayenne, nutmeg, paprika and dijon. Continue to whisk so there are not any clumps. As the mixture comes up to a slow bubble it will start to thicken. Continue to whisk and cook for about 5 minutes. If mixture is too thick add in ¼ cup of stock at a time. It should be thick enough to coat the back of a spoon. Turn the heat down to medium and let the sauce cook for 10 mins so that everything all comes together continuing to stir from time to time.
While the cheese sauce is cooking cook your pasta. Follow the instructions on your pasta but you want to undercook the pasta by about 2-3 mins. If you typically like your pasta al dente cook it shy of al dente. The pasta will cook more in the oven in the sauce.
If you are grilling your lobster while the cheese sauce is cooking grill the lobster for 4 minutes a side. Brush the lobster with the shallot garlic butter before you place on the grill and continue to baste the lobster with the butter while it cooks.
Once the pasta is done, combine the pasta and cheese sauce in a large baking dish. Top with the reserved cheese, panic bread crumbs and italian parsley. Drizzle with a tiny bit of olive oil to help the crumbs crisp up. Place mac in the oven under the broiler on high for about 5 minutes until the cheese and panko are golden brown.
Remove the lobster meat from the shells and chop in big chunks. Top the servings of mac and cheese with the lobster meat.
Prep Time:

25

Cook Time:

35